Earlier today, I put out an alert that noted that we could be seeing a bottom in the metals quite imminently. So, far, that call seems to be playing out. As long as the GLD remains over 115.50, I will be looking up.
However, the bigger question still remains as to whether this rally will be a corrective rally – as in a wave ii in silver – or something bigger, such as a (c) wave back up for GLD. To be honest, I am really uncertain as of yet, and will know more as the pattern develops. For my own purposes, I will likely be using this rally to add to my hedges.
Also, I have to say that the lows made today really did not give me a solid 5 waves into the lows. So, I am still going to be on the lookout for the potential loop down one more time if we break 115.50GLD, which should then mark the bottom to this move down off the highs. One way or another, the more likely situation is that the metals should see a bounce in the near term, which will not be able to classified until we have more information.
And, in case I have not been clear enough, I am still expecting lower lows, at least until the market has proven otherwise.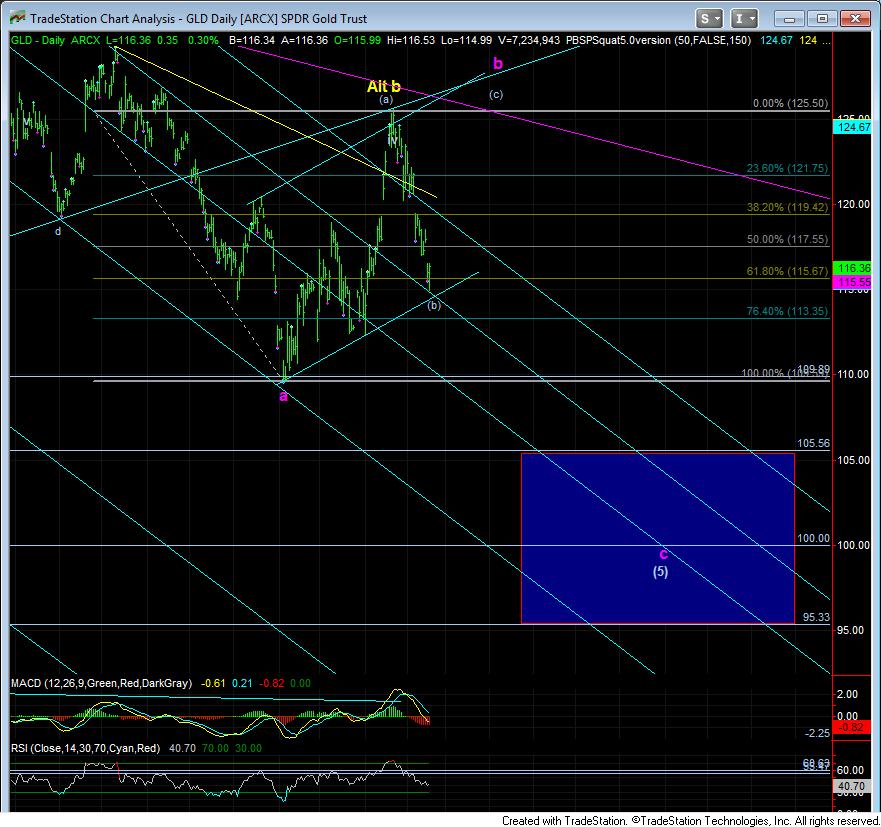 BaseCase - GLD Daily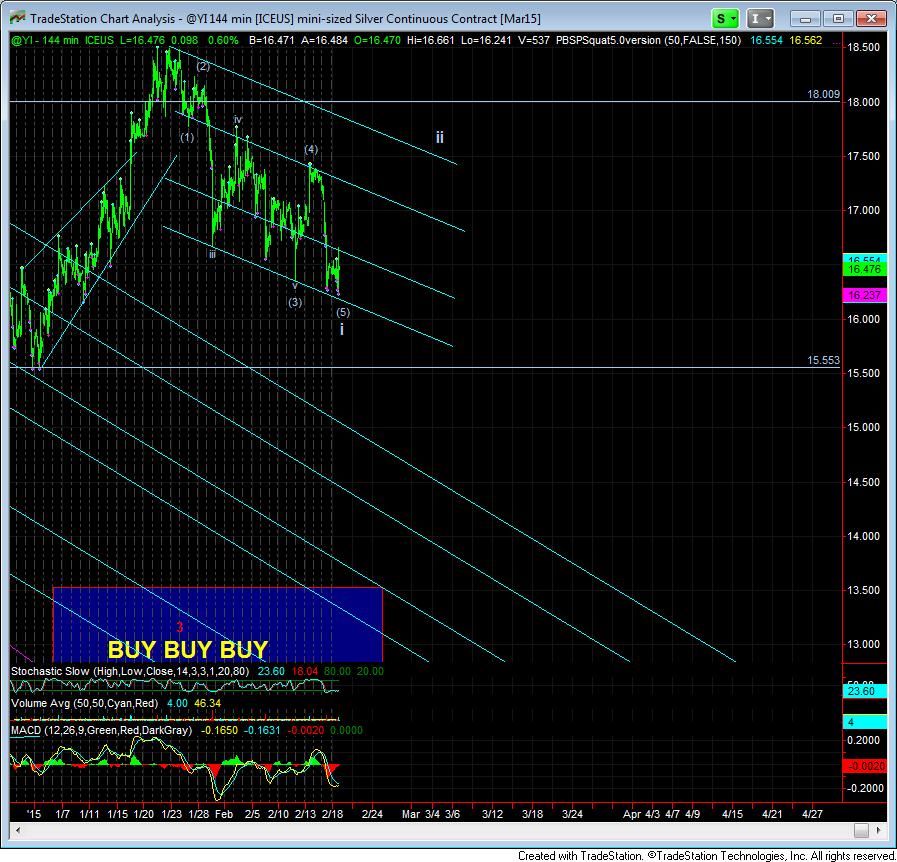 BaseCase - Silver 144min