Metals Are A Mess – But Low Not Likely In
There are not many times where I will look at a metals chart and say that I am uncertain about how this plays out. Right now, as I review the charts, there are several potential points at which they can top and head down to lower lows, and I cannot say one has a greater probability than the others. But, the one thing they all have in common is that the greater probabilities still suggest "the low" has not yet been struck.
As you can see from the attached charts, we are at a point now where we can see a top to the GDX and metals, and this is the first topping region. But, there are levels overhead with equal probability, so we will have to maintain caution as we approach each one.
For now, I have no reason to go short this market. Rather, I am going to await an initial 5 wave decline before I consider shorting the market. You see, the next decline can either be counted as a c-wave or a 5th wave in the final pattern to lower lows. Under either scenario, they should be standard impulsive 5 wave structures. And, that means they should begin with a 5 wave structure for their wave 1 down in the 5 wave move. When I see a solid 5 wave structure across the board, I will issue an alert to the membership to let them know, and will begin to set up a short trade for the final drop.
However, until I see that set up, I intend to ride this rally up as far as it will go. I have no reason to short this market until I see that initial 5 waves down, but we have general targets at which we should be looking for them. So, starting tomorrow, I will be looking for my first 5 waves down, as we have struck our first region from where we can turn down to the final lows.
I apologize for being as vague as I am in this write up, but, unfortunately, I have to be honest and tell you that the market is not terribly clear. So, I do not want to provide any analysis which can compromise your positions on either side of the market. For now, the market is suggesting higher UNTIL the first 5 waves down. So, I intend on looking higher, and just being cautious within the regions from which we can turn down. The first one is up to bat now.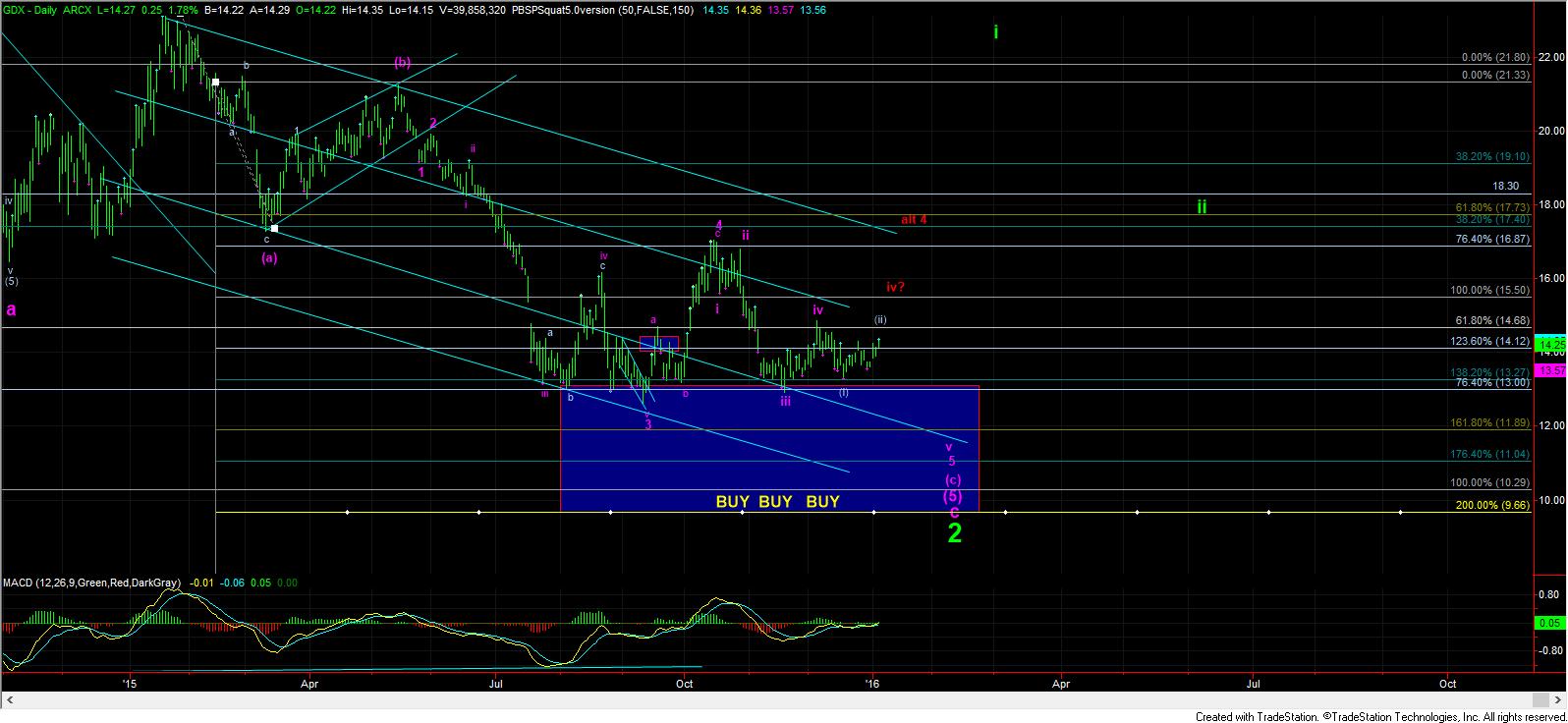 GDXdaily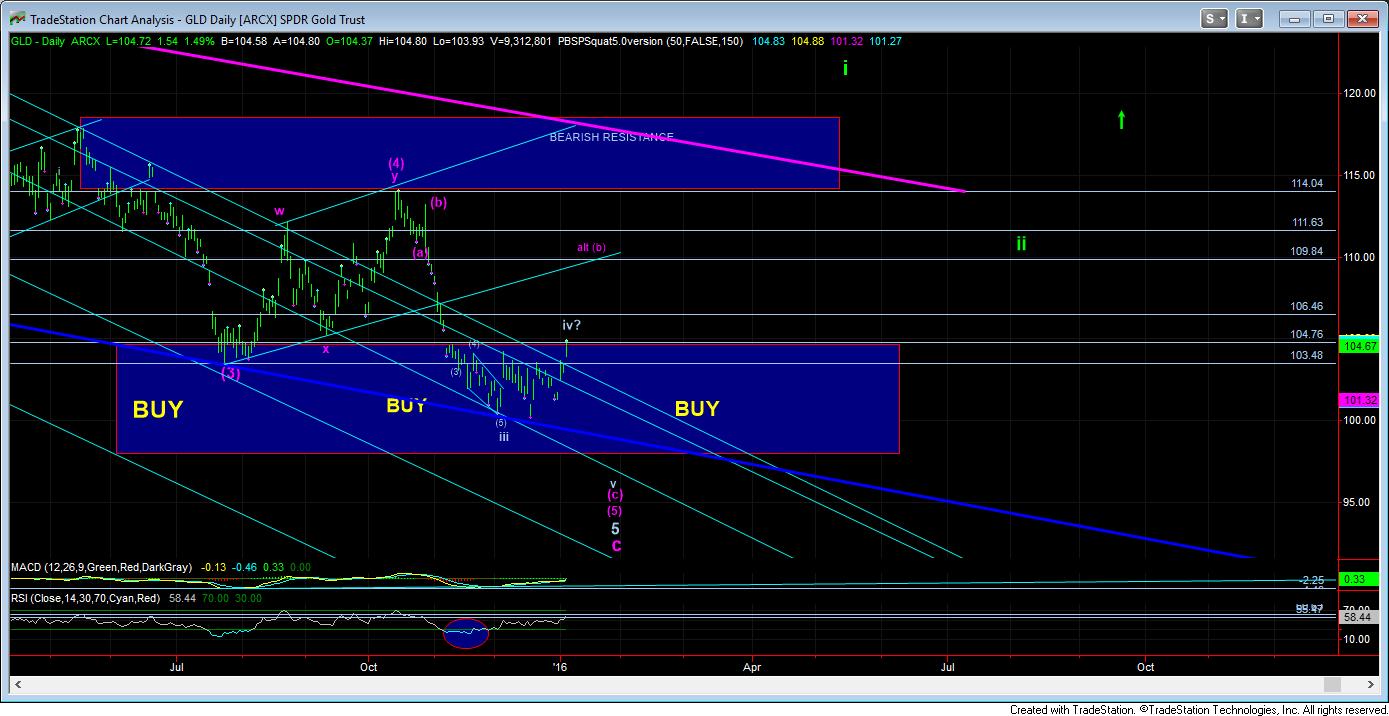 GLDdaily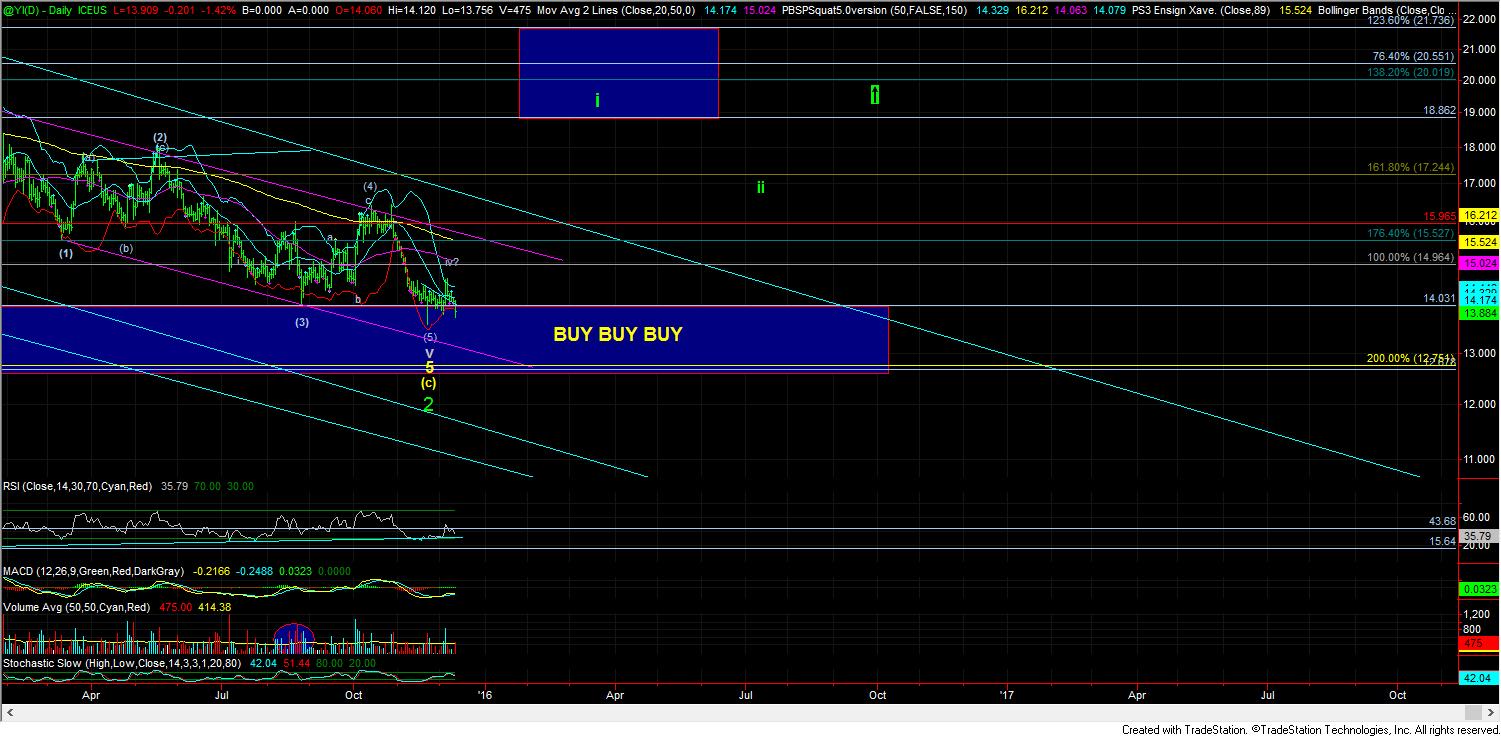 silver daily