May Be Bottoming - Market Analysis for Nov 10th, 2016
I am getting a lot of you freaking out the closer we get to the target. As you can see, I have a small degree positive divergence on the 8min chart setting up on the GDX. Assuming GDX does not just lose its lunch, this is usually a signal of "bottoming." And, we now hit the target I posted a little while back on this. Either this is all of the 5th wave, or just an a-wave of the 5th wave in the ED for the c-wave of ii.
But, the issue I have is the strength in the silver chart, as I still want a lower low. So, we will see.
On the daily chart, everyone and their mother are pointing to this H&S pattern, which I warned they would weeks ago. The most evil situation would be to break the shelf, have everyone believe the H&S has trigger to take us back down to the 2015 lows, have them press their shorts, which then gives us fuel for the strong reversal and the start of the wave iii higher, assuming we do hold 19.80.
Food for thought.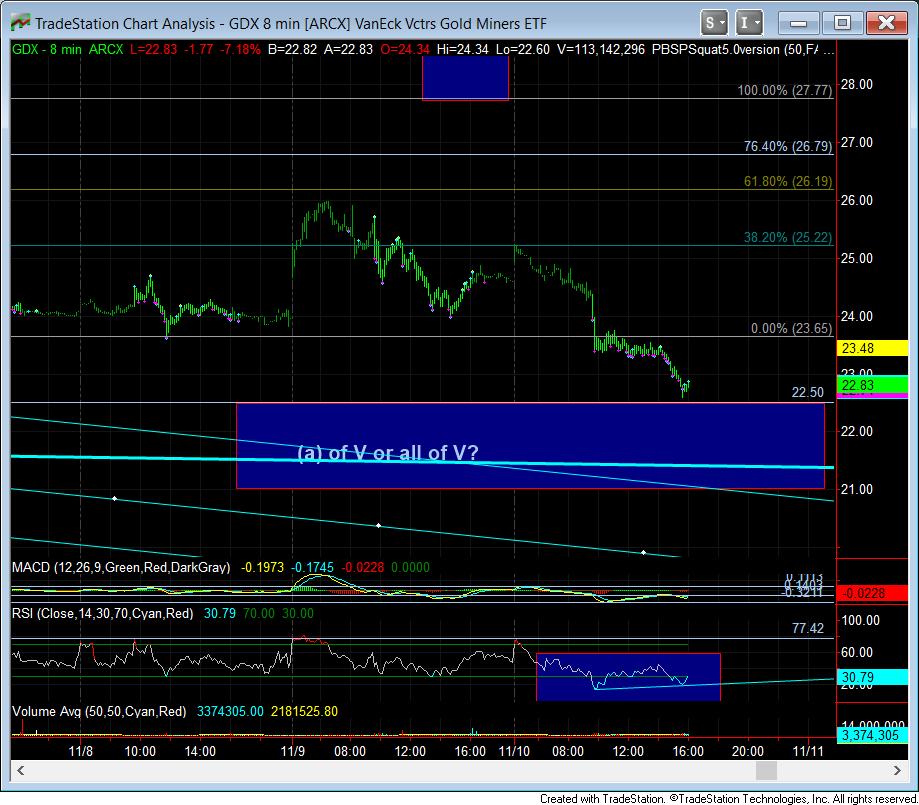 GDX-8min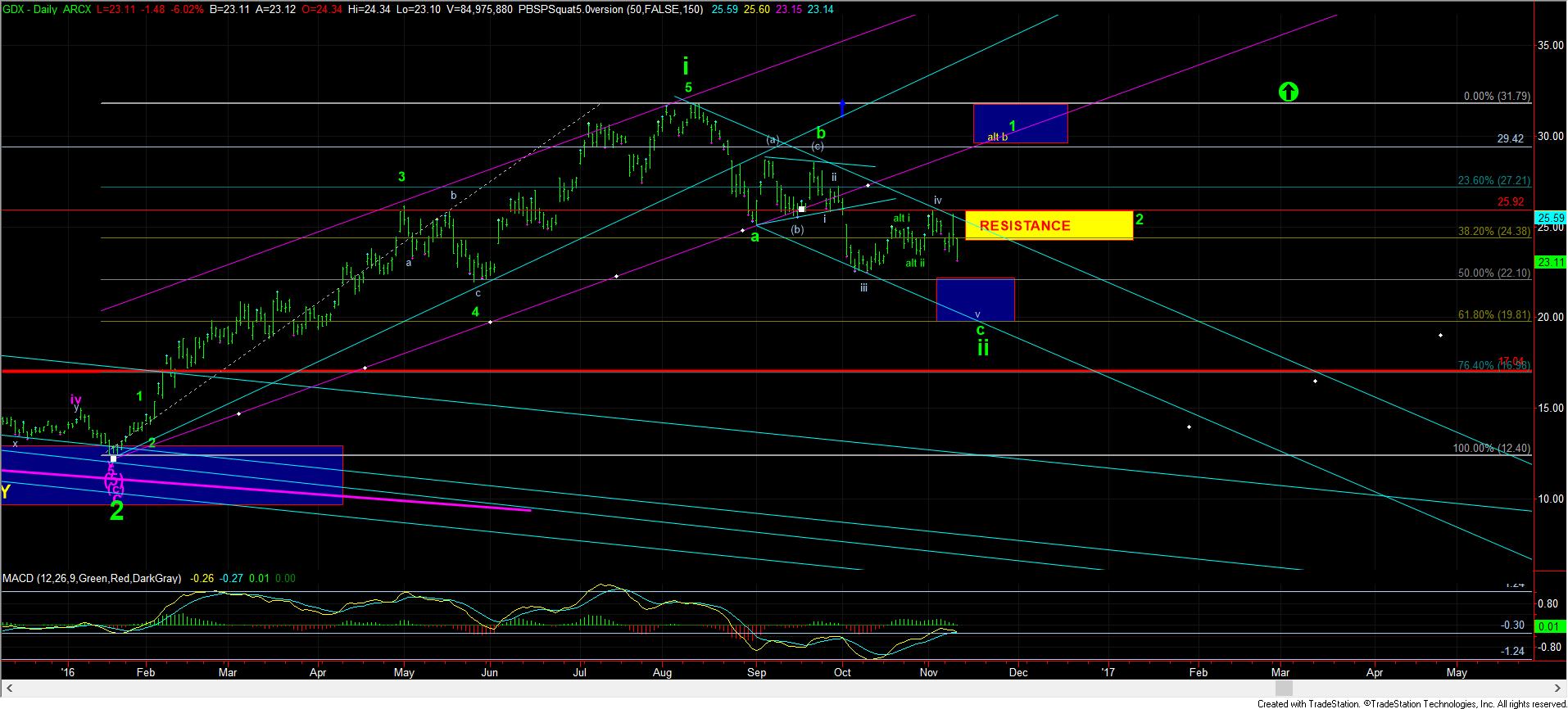 GDXdaily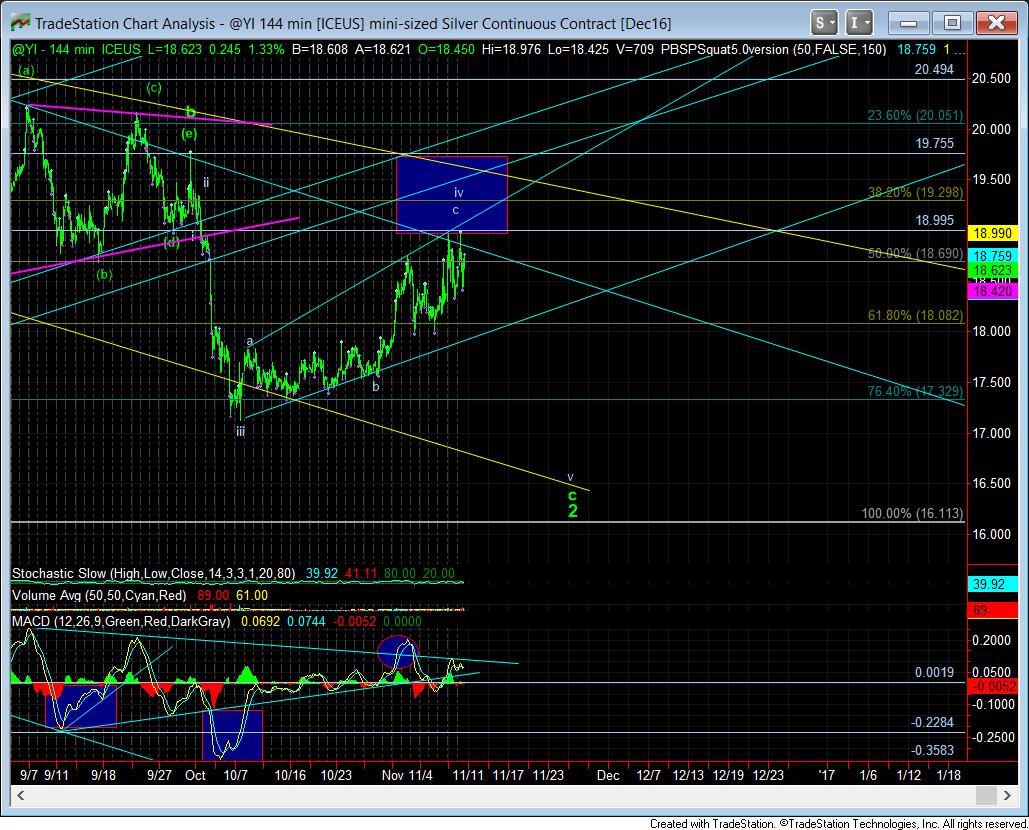 silver144min