Man, Metals Take PATIENCE!
It really is amazing how slowly this set up has been developing. And, the major rally may not still be triggered until the next 1-2 structure develops and breaks out. In the meantime, we are still tracking the current 2nd wave pullback.
Let's start with the GDX. As you can see in the attached 8-minute GDX chart, there is some potential that the double bottom has resulted in the completion of this 5 of [c] of ii. And, it would mean that today's rally is the first 5-wave move off the low. However, there is just as strong a potential that the 5-wave rally off the low this week is just a c-wave of a more expanded wave [iv] within the 5 of [c] of ii, as I am showing in yellow on the 8-minut GDX chart.
Moving over to the silver chart, I am seeing a very promising signal. For those that have followed my work for these years, you would recognize the signal when looking at the 144-minute SPX chart. You see, when the MACD gives us this clear of a positive divergent set up on this time frame, it is a strong indication of a bottoming. The divergence is represented by the higher MACD reading relative to the lower low in price. Moreover, even the current decline in the MACD itself is setting up as a micro positive divergent set up as well. So, we will now need to see an impulsive rally through the lower "box" to provide us with a strong initial indication that silver has finally bottomed.
Lastly, in GLD, I had added a micro support box, which "should" hold if this micro count is correct. So, for a signal, we need to see this box hold, and then see an impulsive break out over the wave [i] high. That would be a strong bullish signal and could be an aggressive trade trigger. Depending upon where this wave [ii] bottoms, I will then put out the parameters for that aggressive trade in the coming week should it develop as outlined.
Overall, the metals have certainly been taking their sweet time in setting up this next break out set up. But, I do not think it changes our targets on our larger degree structures, the charts for which were posted over the weekend.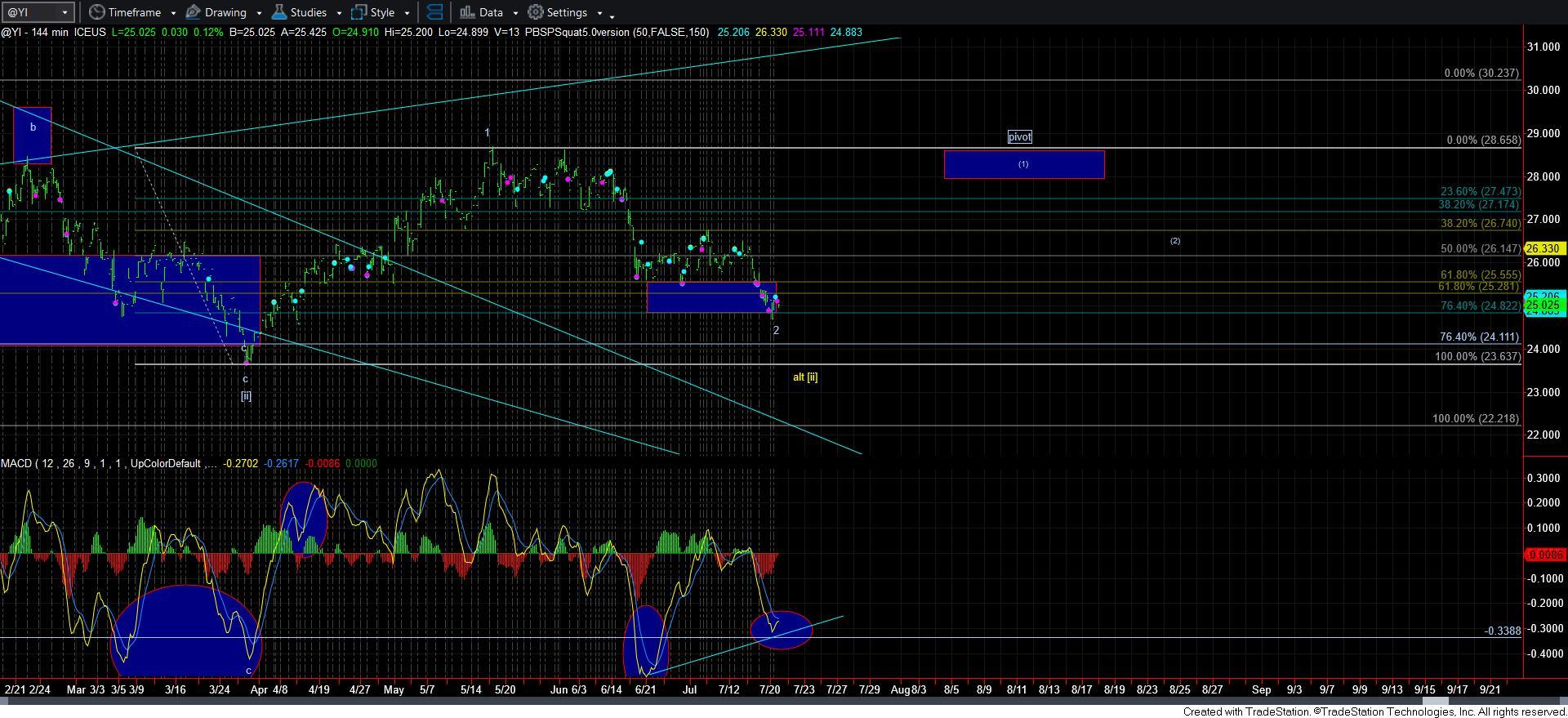 silver144min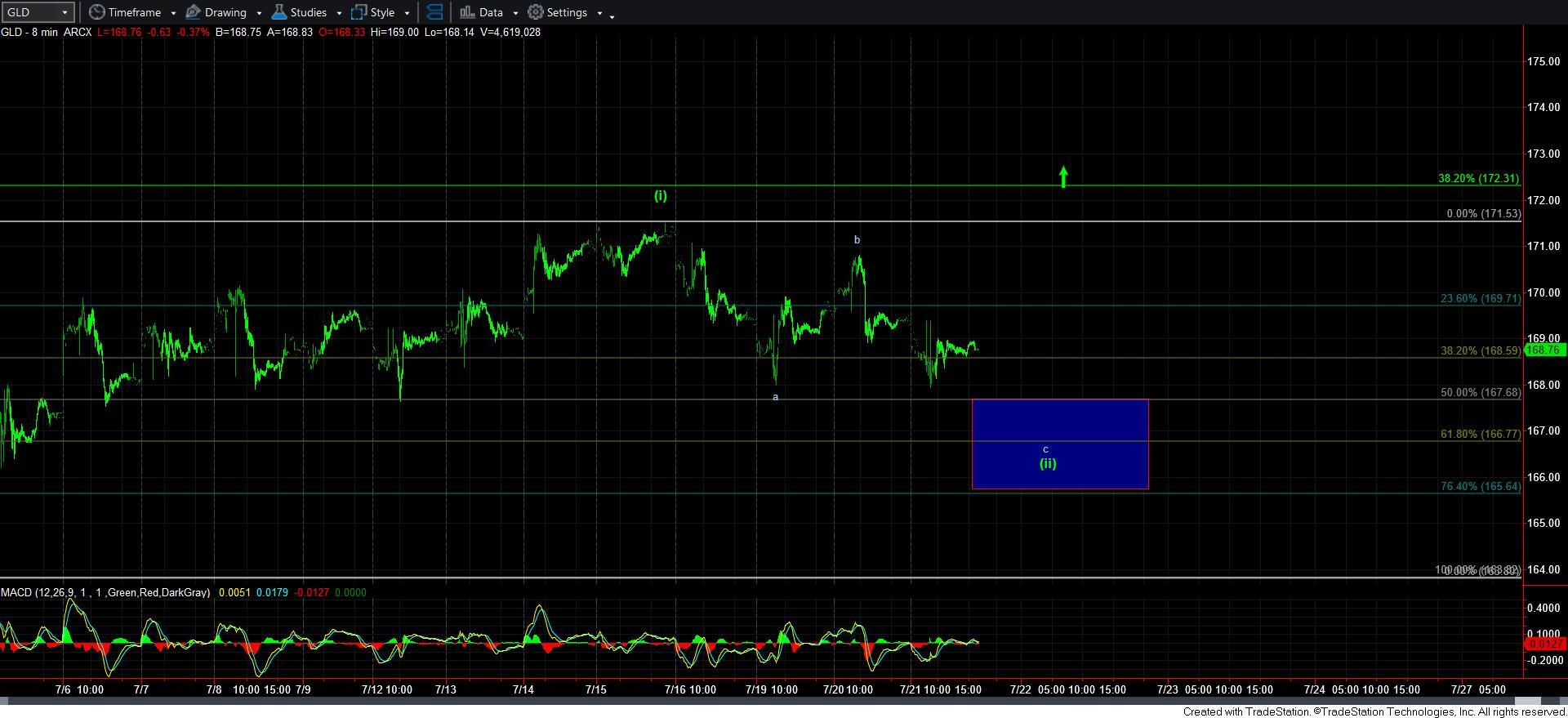 GLD 8min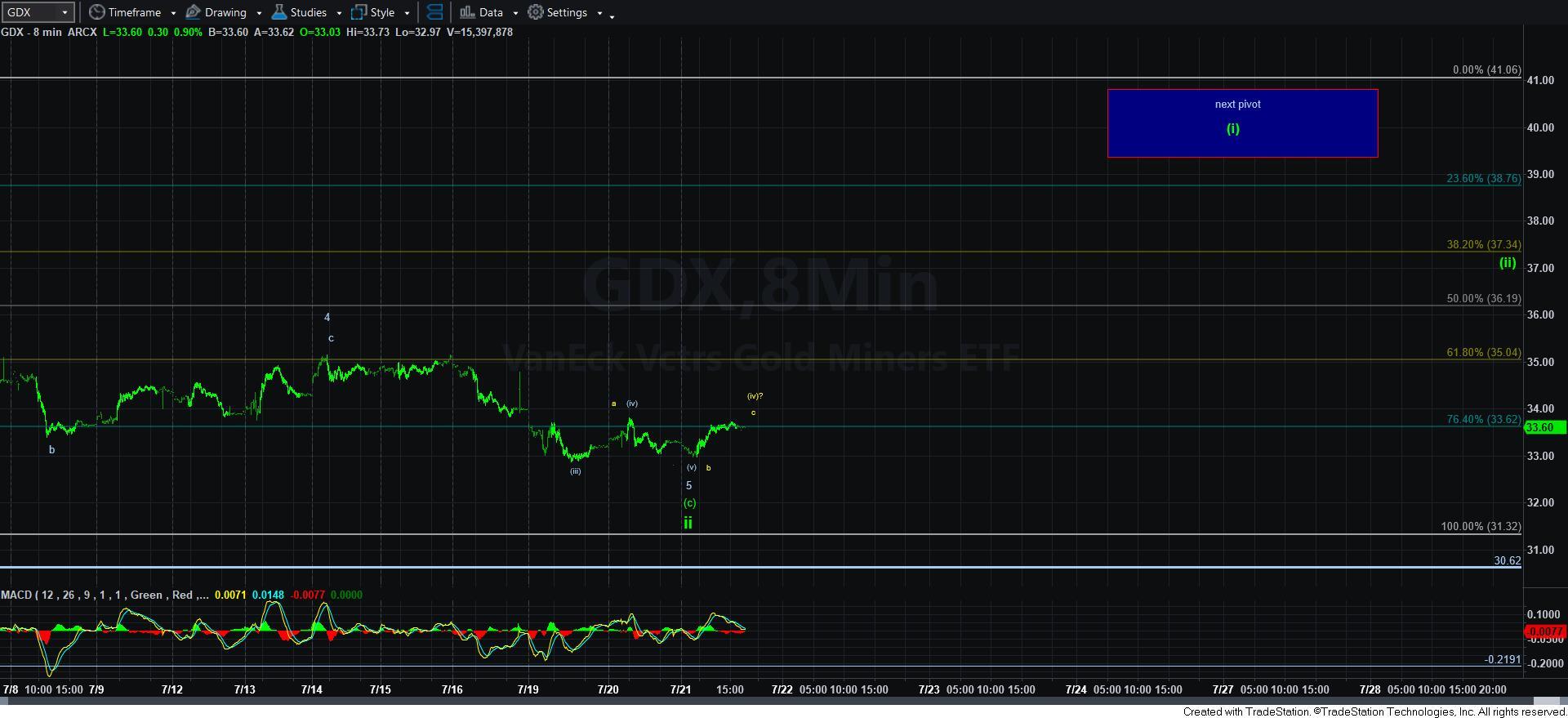 GDX8min