Make Your Plan - Market Analysis for Feb 6th, 2018
Sorry for the repost, but I wanted to send this out to EVERYONE:
If one understands risk vs. reward and that this is what we are doing here, we are now about 1.00 off the lows of what we are counting as wave (1). So, your risk is quite defined here, with the potential upside initially pointing to 29. While I do not know whether the set up will again invalidate or if it will follow through, I do want to point out the set up.
The more solid set up would be if we bottomed here and then completed waves i and ii. Then you can set your stops at the bottom of wave (2), while entering on a wave ii pullback.
The other potential is you wait until waves i and ii complete, and then buy into a break back out over the top of wave i, and through the market pivot on this chart.
Here are several plans for you, pick the one with which you are most comfortable.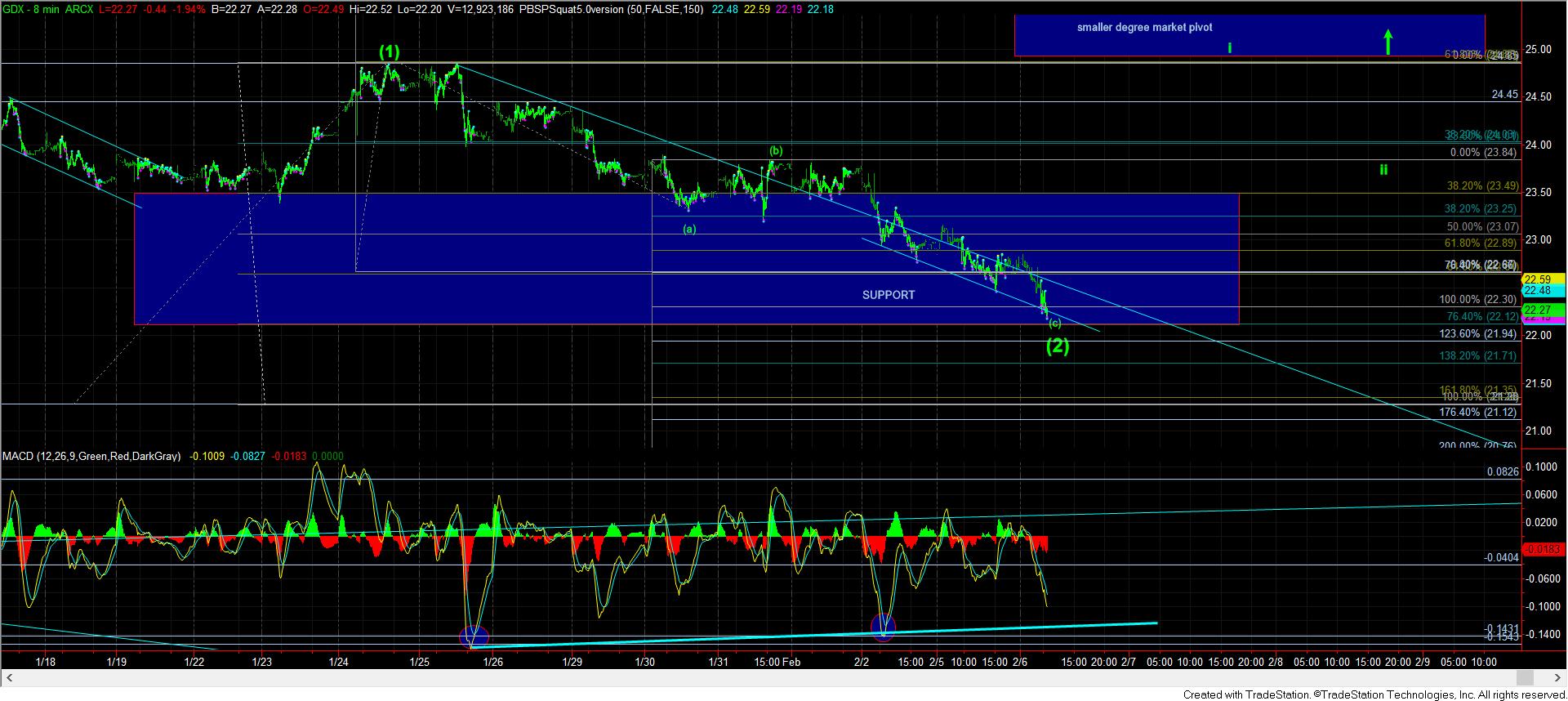 GDX-8min