Low Of Week At Risk Of Liquidation/Climax
Our primary expectation for today is a bearish consolidation and trend continuation focusing on bearish setups into 4350-4348 on the Emini S&P 500 (ES) that could open a quick liquidation event into 4320/4300/4280. This is valid only when below 4420 resistance and especially when price sustaining below 4400.
In simplest terms, look for lower highs and lower lows pattern to ride.
Conversely, a break above 4420 after RTH open would create an even more complicated scenario of attempting another feedback loop squeeze. This would mean 4350-4348 support has held once again after numerous amount of times in the past 2 weeks.
Above 4420 opens 4440/4455/4470.
Zooming out a little, we're still treating low of week already in from Monday 4350s, but bulls need to be aware of the chance of getting stampeded near EOD into the weekly closing print if remains below 4420. 4350-4348 on third/fourth try backtest basis is not strong.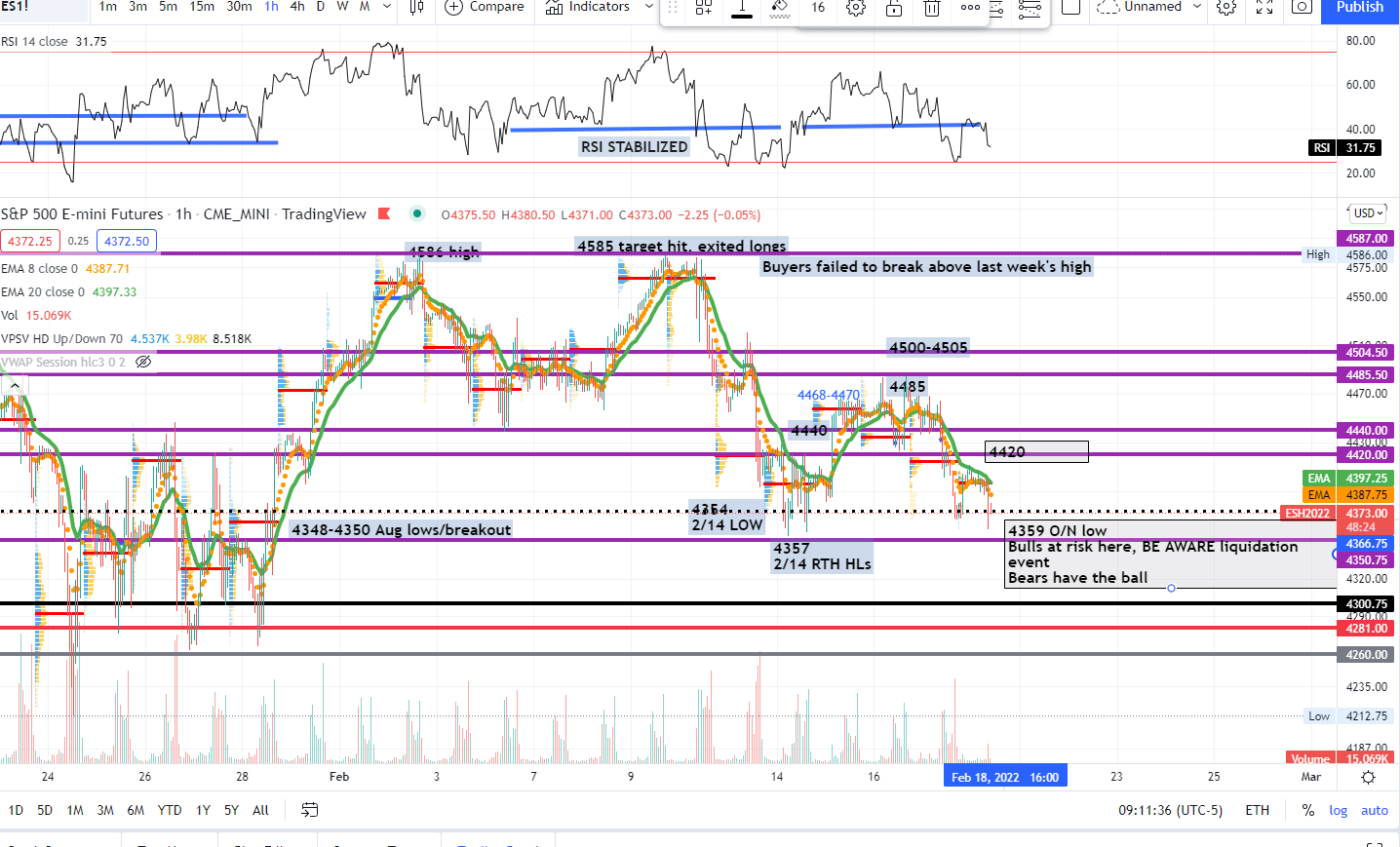 ES FEB18_REVIEW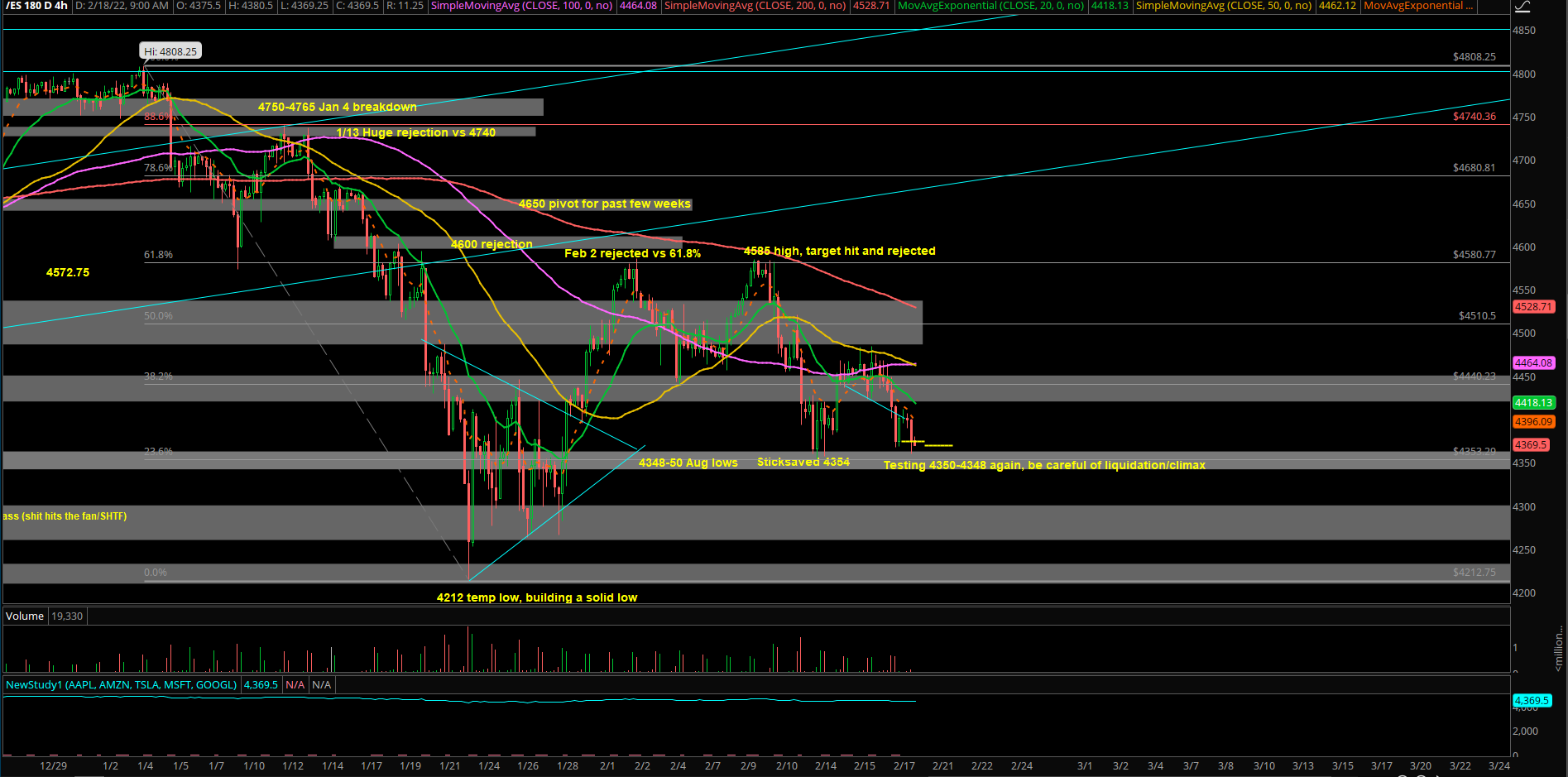 ES FEB18_REVIEW2