Looking for Confluence in Alt Paths.
Looking for Confluence in Alt Paths.
It is NOT my primary count, but the red shows the potential path for the 1-2 start of an ED (C) wave off the Aug high that is still a concern. Also as discussed since the "A" of (B) reached the 50% retrace there is a risk that that was ALL of (B) (yellow note).
I think the important thing to glean is that we are in a high risk zone for all three potentials. Even if one is more bullish off the Oct low we have what counts best as abc up and due for a fade. If that fade starts to get more aggressive than an abc to the 3700 region then it would start to make the red a yellow an increasing concern. The red a of 3 should be a similar 3wave decline to our white B but just a bit stronger toward 3500s. That same move could also be a yellow 1 of (C), but a yellow (C) would not need to be an ED.
It is even still technically possible to get more extension of the A on SPX off the LOD (the low this AM in ES is further under reliable support for that)... but it would certainly be nice to get a nice controlled gradually increasing stairstep down of corrective 3wave moves toward our B-wave support to ease concerns of a more bearish alt.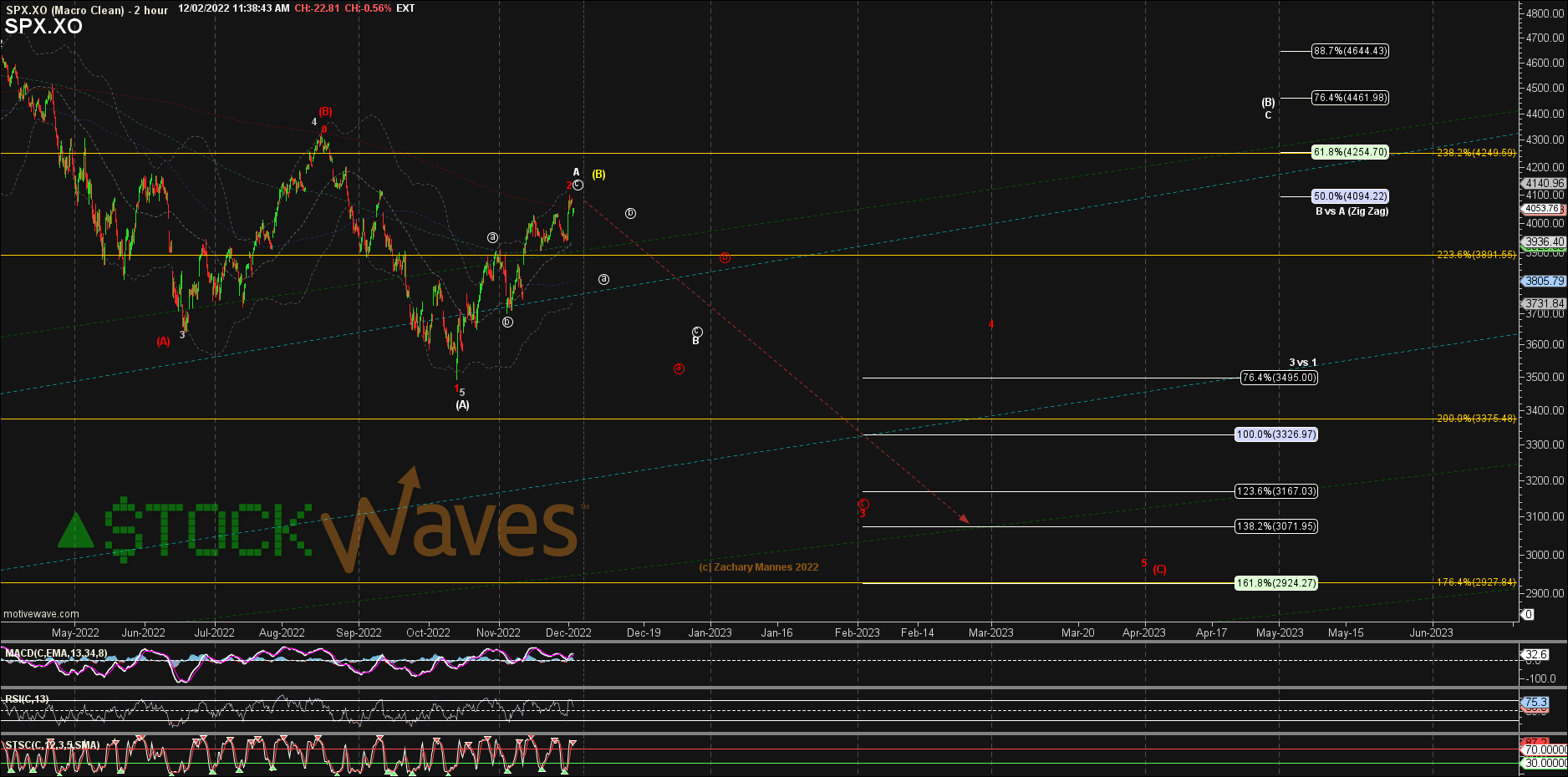 SPX.XO - Macro Clean - Dec-02 1138 AM (2 hour)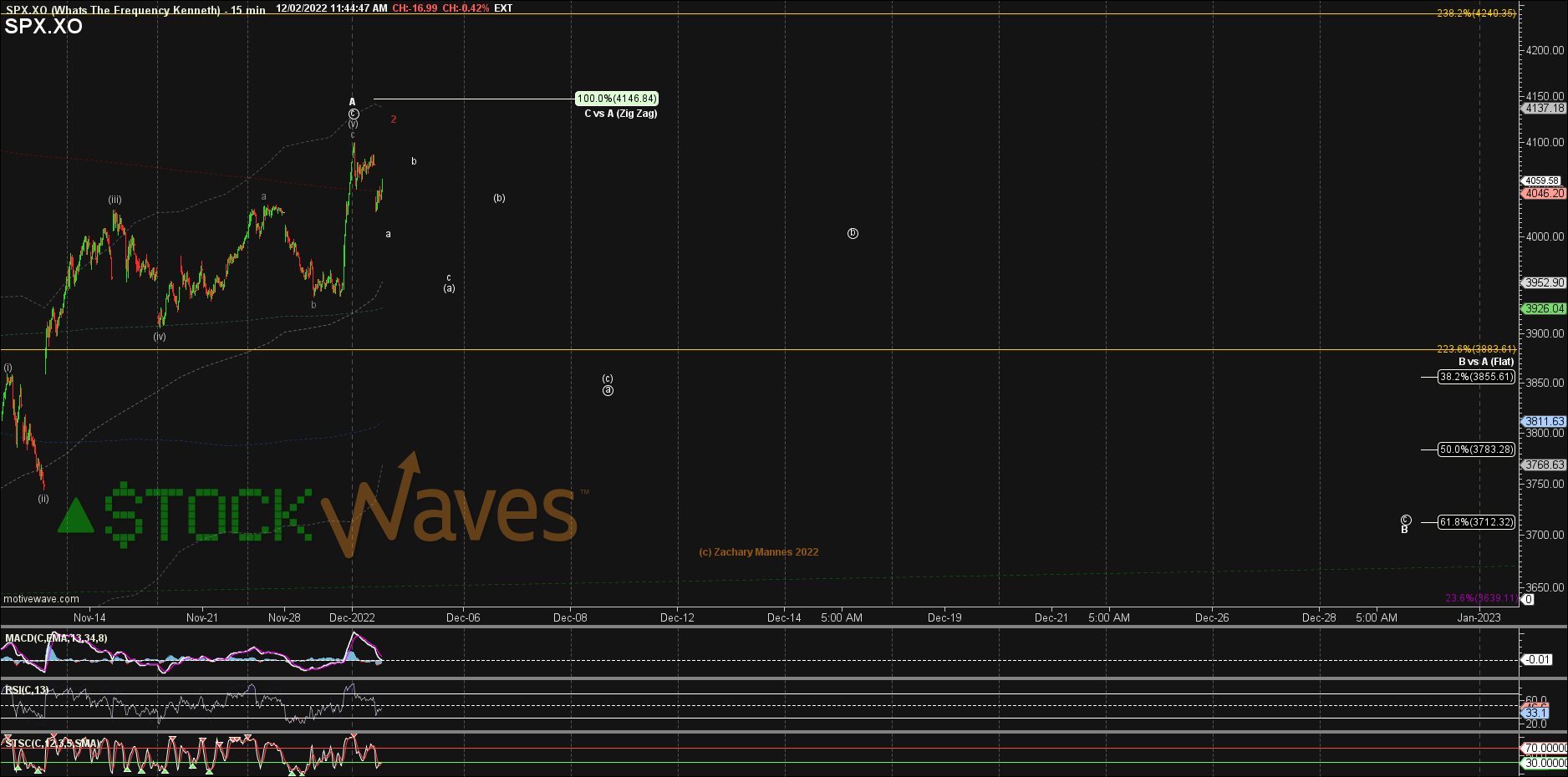 SPX.XO - Whats The Frequency Kenneth - Dec-02 1144 AM (15 min)