Looking For A Relief Rally In Metals Complex
With most of the charts that I am reviewing seemingly maintaining positive divergences where the market stands, it often is suggestive of waning selling, which leads to a reversal.
However, I am going to make this report rather simple. I am not expecting more than a corrective rally off these lows at this time. The depth of the GDX pullback has certainly concerned me, and I have moved into a posture where the bulls have a lot to prove to take me out of this posture. Rather, I believe that any rally we see in the coming week or two will likely be corrective in nature, and set us up for a drop into the end of the 4th quarter of 2017.
While my long-term perspective on GDX and GLD is still quite bullish, as I noted over the weekend, silver can see levels below the lows it struck in 2016. The only thing that would make me re-consider this perspective would be an impulsive rally from this region which is able to move through the highs seen in early September. And, again, that will be a lot to prove to me at this time. Yet, I will retain an open mind and carefully analyze the next rally when it does develop.
For now, I am looking for signs of a relief rally, as long as GDX is able to hold over the 22.50-22.80 region. Acceleration below this region opens the market up to a direct move lower. But, the divergences we are seeing suggest a relief rally should be seen first.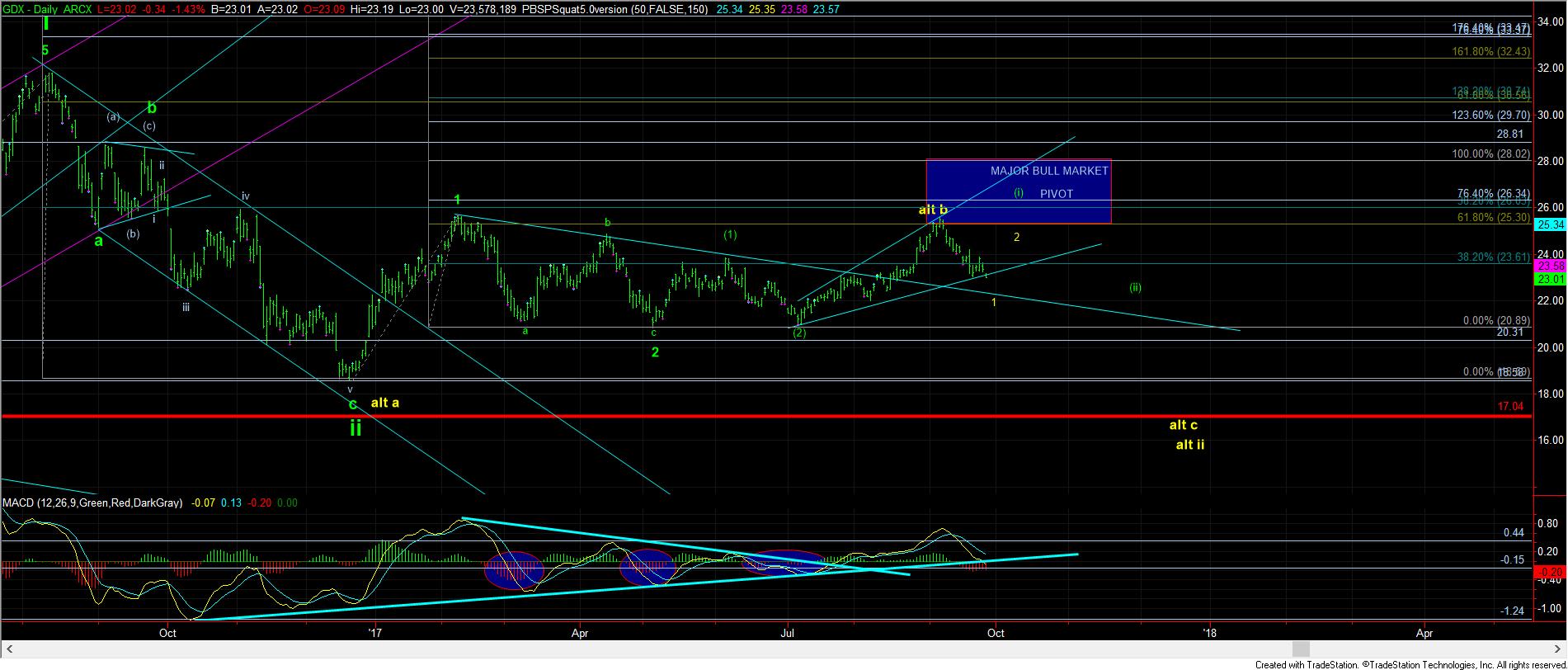 GDXdaily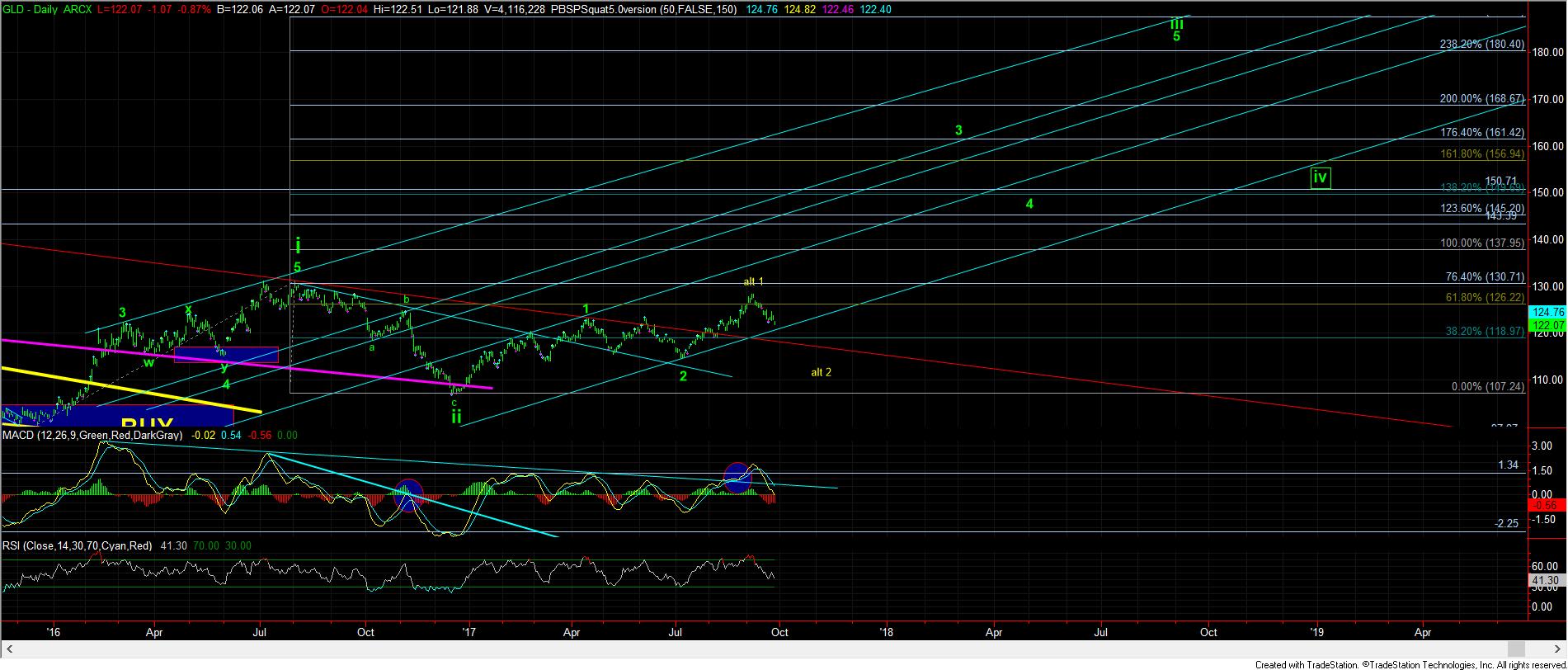 GLDdaily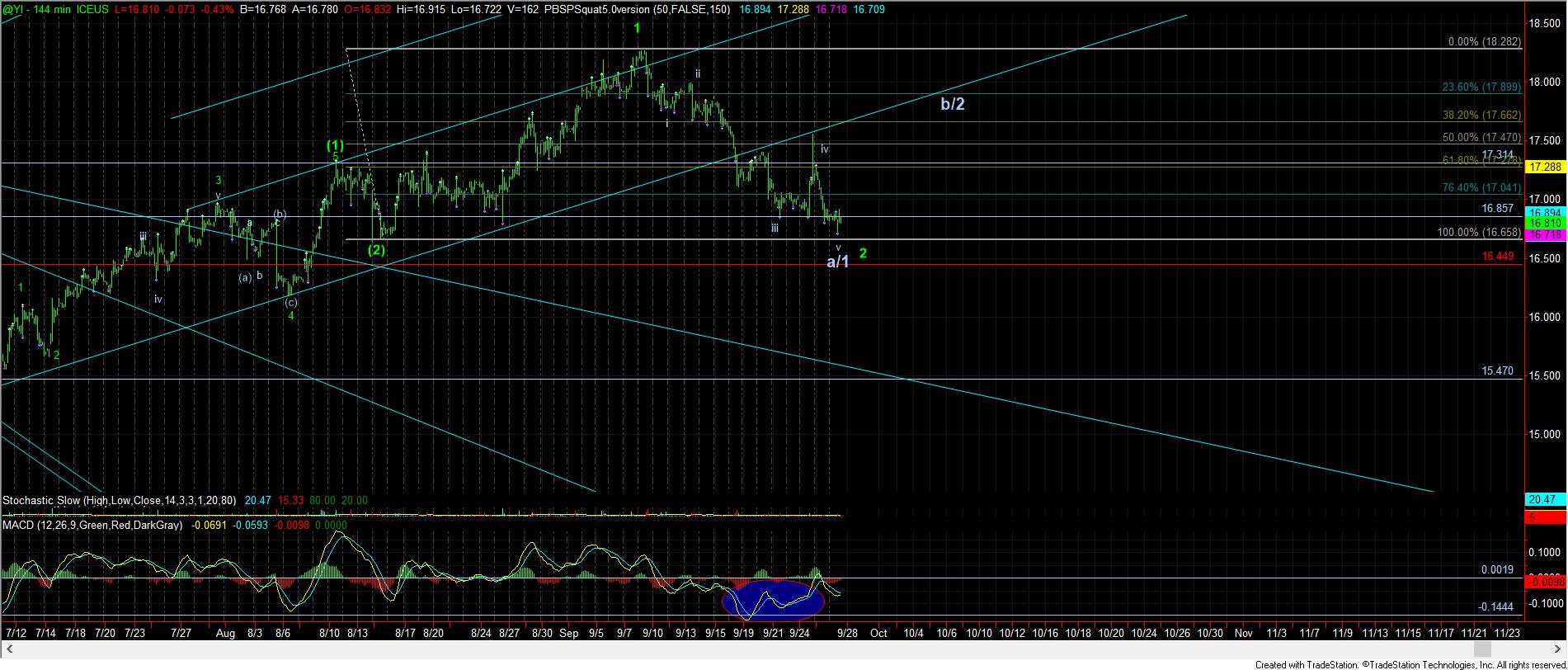 silver144min