The VXX is trading down this morning, and with the very overlapping and sloppy action off the lows the purple count is still my primary path. With the breakdown today I think it's likely that we have made at least a local top and potentially even a top in all of wave iv per the purple count.
When I say local top I mean that yesterday's high could have only been a wave (a) of iv, which would put us in a wave (b) of iv still needing another wave (c) of iv up to finish of the purple wave iv. I am showing this potential path on the 15m chart and under this case, I would want to see this hold the 26.00-25.47 zone. A move through that zone would give us the signal that we have indeed topped in all of wave iv. I am leaving the blue count on the charts for now, but I really do not see this as a probable outcome at this point in time at all. However, since it is still technically valid it will remain on the charts.
From a trading perspective, as frustrating as this is there is simply no setup in either direction at the moment. I certainly have no desire to attempt to short the final fifth wave of a potential Ending Diagonal since these typically result in very sharp moves in the opposite direction.
From a long perspective, we also do not have a setup in place just yet, as we have a clearly corrective move up off of the lows and the larger pattern is still suggestive of at least one more low. So, for now, I will remain on the sidelines waiting for a better setup to develop.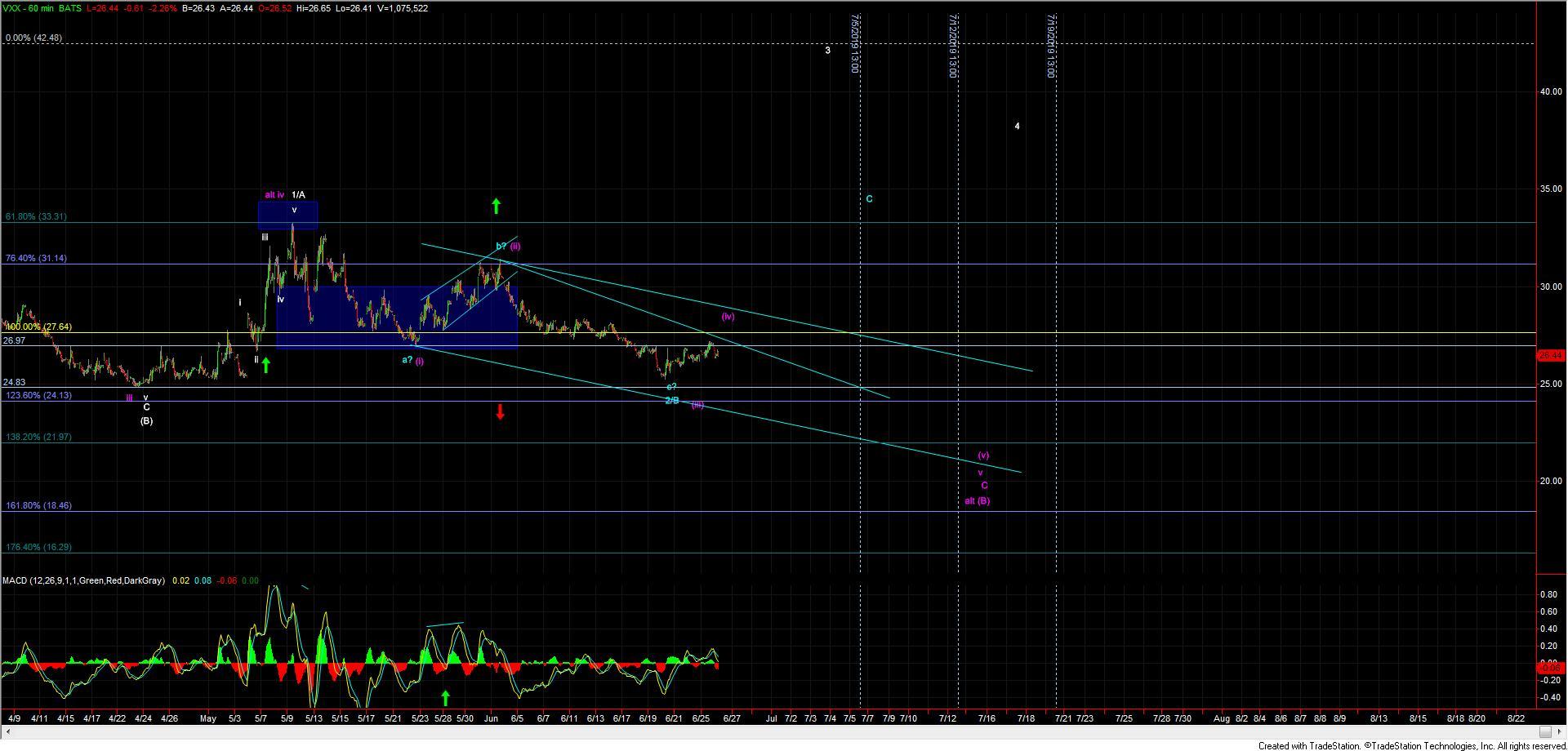 VXX 60
VXX 15