Levels To Watch For Larger Degree Bottom In Nasdaq
Like the RTY and ES, the NQ (Nasdaq 100 futures) also still ideally needs another wave iv up and v down to finish off the wave (c) of 4.
Structurally, this does look like it is counting better as an ending diagonal, under which case the wave iv of (c) should move up closer to the 15132 level before turning back down again.
Howeve, from a fib perspective, this is starting to look more like an impulse for the wave (c) of 4 down.
If we can manage to hold over the 13915 level and get a bounce up for the wave iv, then I still likely will count this as an ending diagonal for the wave (c) of 4, under which case it still would take a push over around the 15500 level to signal that we have put in a bottom in the more complex yellow count. Holding that 15500 level, however, we should still see another push lower to finish off the green wave v of (c) of 4.
If we do push directly lower below the 13915 level, then the next key fib below comes in at the 13556 level at which point we can lower overhead resistance down to the 14858-15080 zone for the potential wave iv.
The bottom line for now remains that unless this were to see a clear and clean 5-wave move to the upside, the pattern still looks incomplete to the downside and we still likely need another lower low after getting a retrace higher to finish off the corrective retrace and find a larger degree bottom.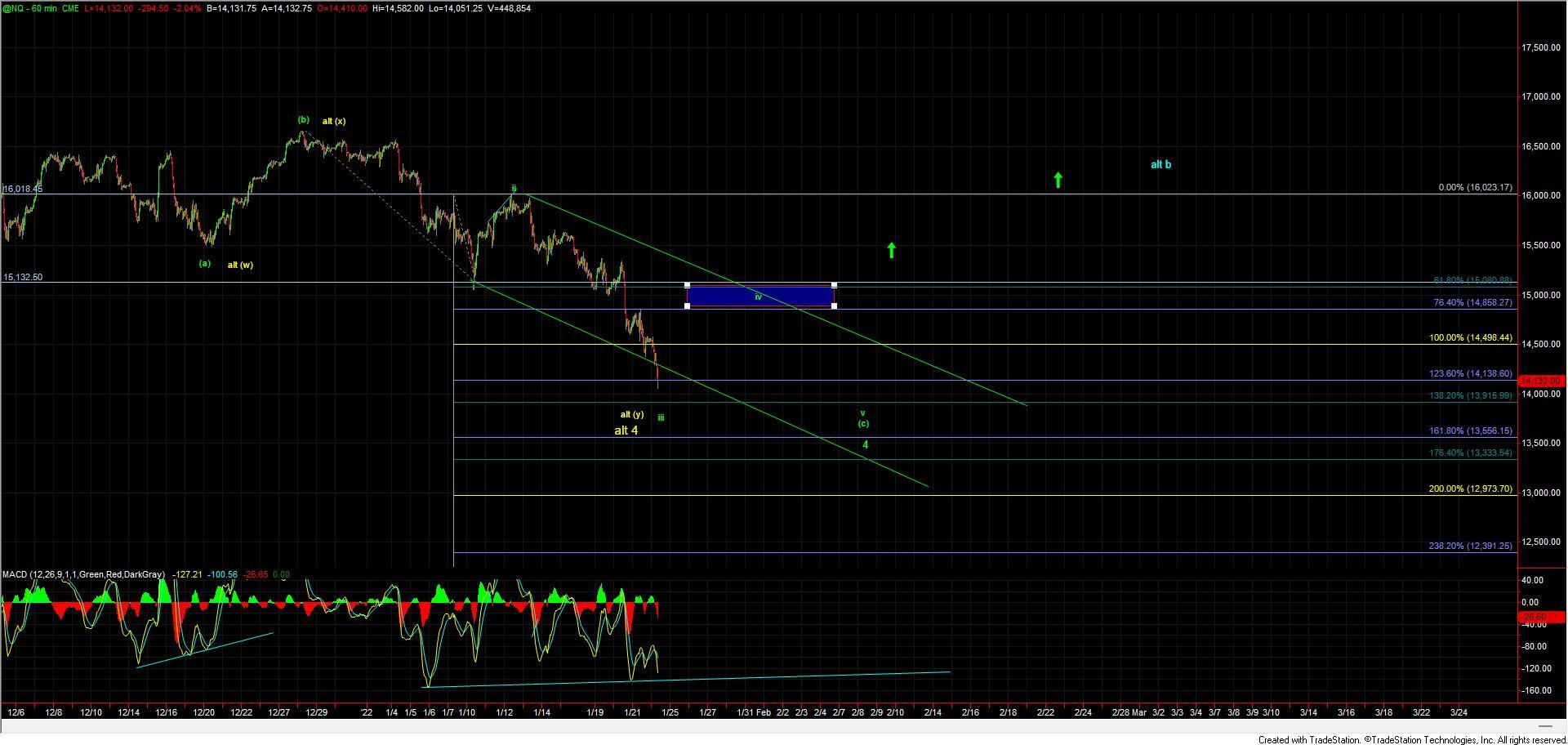 NQ 1247 60m