Levels To Watch As NQ Trades Lower
The Emini Nasdaq 100 (NQ) is trading lower, but still over the pivot at the 13076 level that would need to break to keep the most immediately bearish micro path in play shown in yellow.
If we are going to follow that path we need to hold under the 13201 level and then break under the 13037 level to continue the wave (iii) of larger wave (a). If we are unable to hold under that 13201 level, then it would open the door for this to have already bottomed in the green wave ii. However, we would still need to see further follow-through over the 13204 and then 13347 level overhead to further confirm an immediate breakout under that case.
If we are able to hold under the 13201 level and then break down under the 13037 level, then we have downside targets in the 12912-12873 zone for the wave (iii) and ultimate wave (v) targets in the 12771-12709 zone. From there the structure of the next leg up will help determine whether we are following the larger yellow count or attempting a bottom in the dark green wave (ii) as shown on the charts.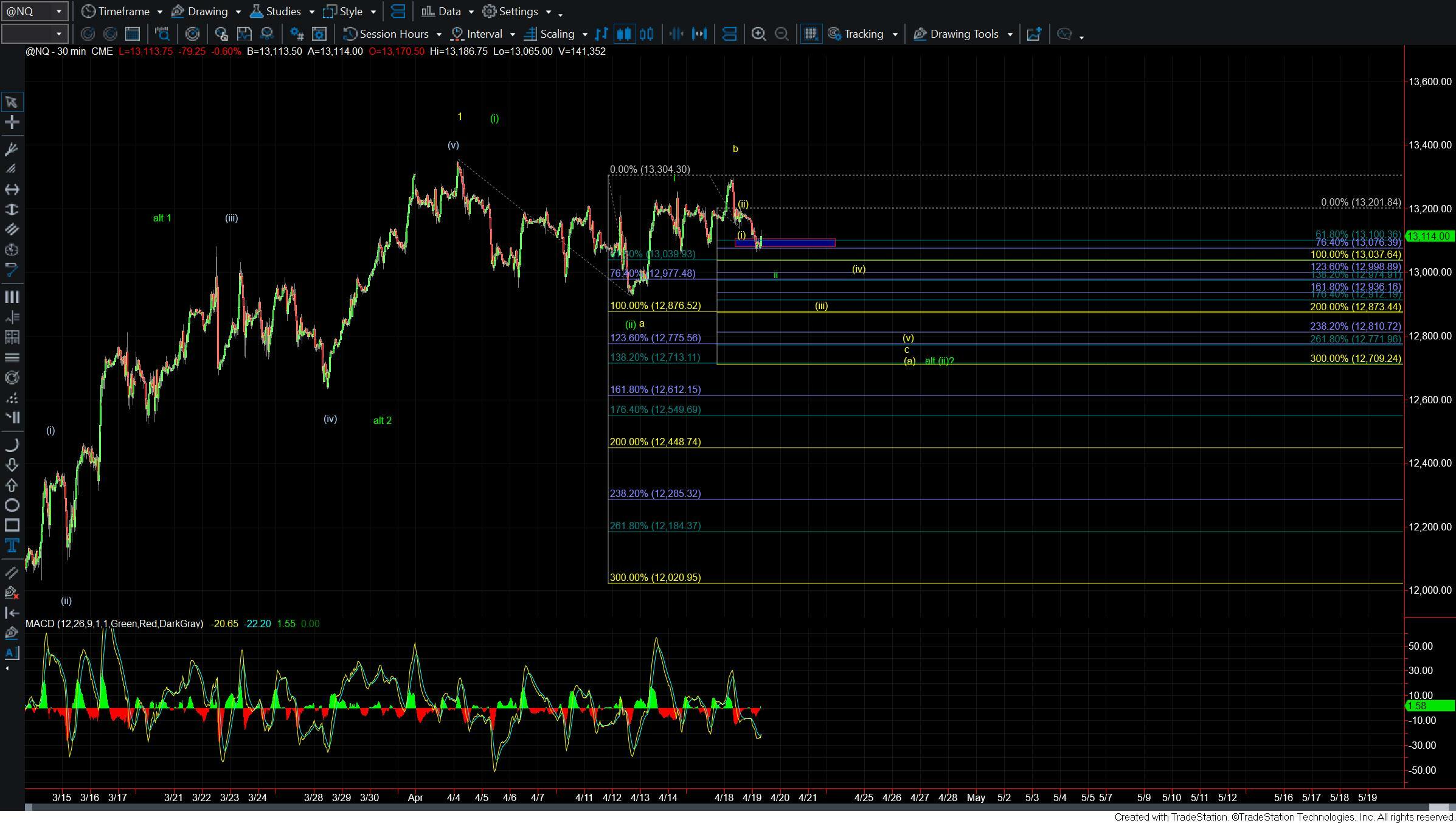 NQ 4196 30m