Large Pullback - Market Analysis for Apr 30th, 2015
When metals are truly in a bull market, the retracements are usually so small that they do not allow one to board the train. Clearly, we are not in a bull market. Furthermore, I am eve questioning if we see a lower low in both the GLD and silver. For now, as long as they both hold over their prior lows, we have an appropriate 1-2, i-ii set up in both those chart. However, I still cannot rule out the potential for one more drop to a slightly lower low before the next bullish rally I want to see takes hold.
Ultimately, I do not have a good pattern to strongly consider that we are on our ways to the lower lows we expect in this long term bear phase. I still believe we need to see much more bullish sentiment developed in order to take us that low.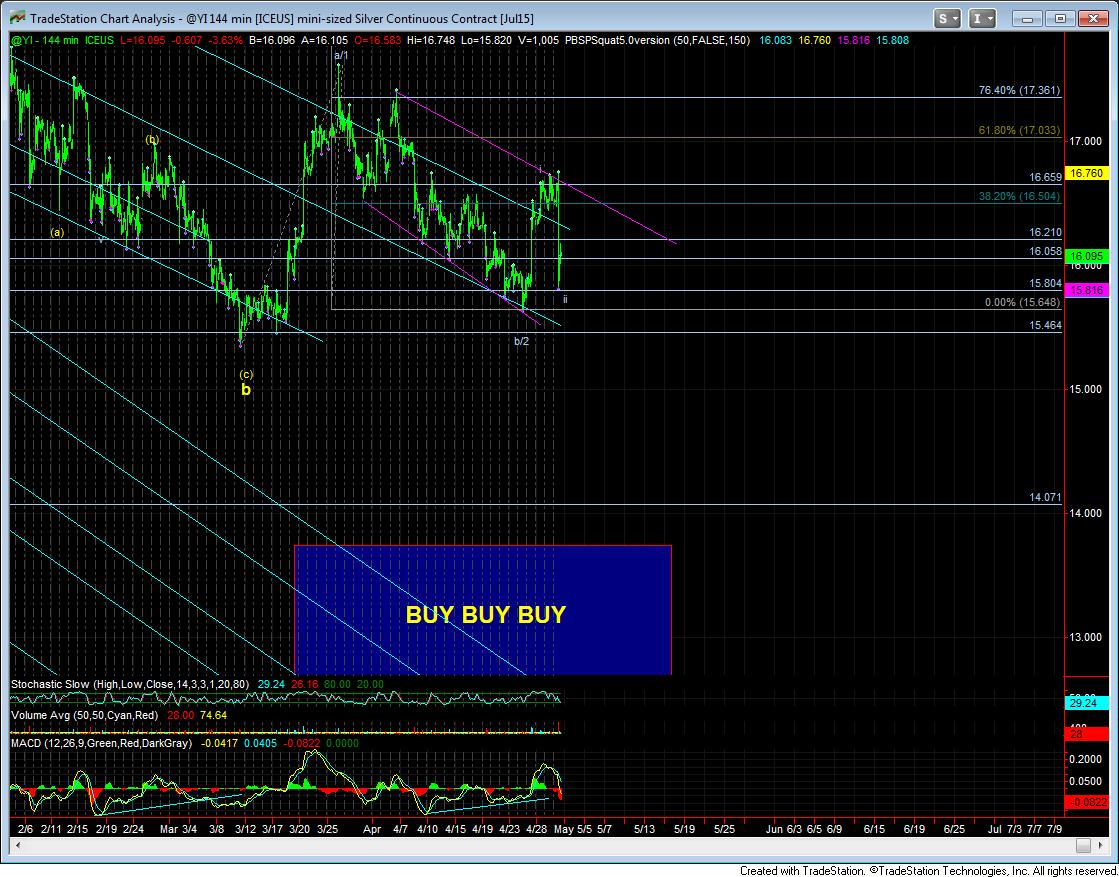 BaseCase - Silver 144min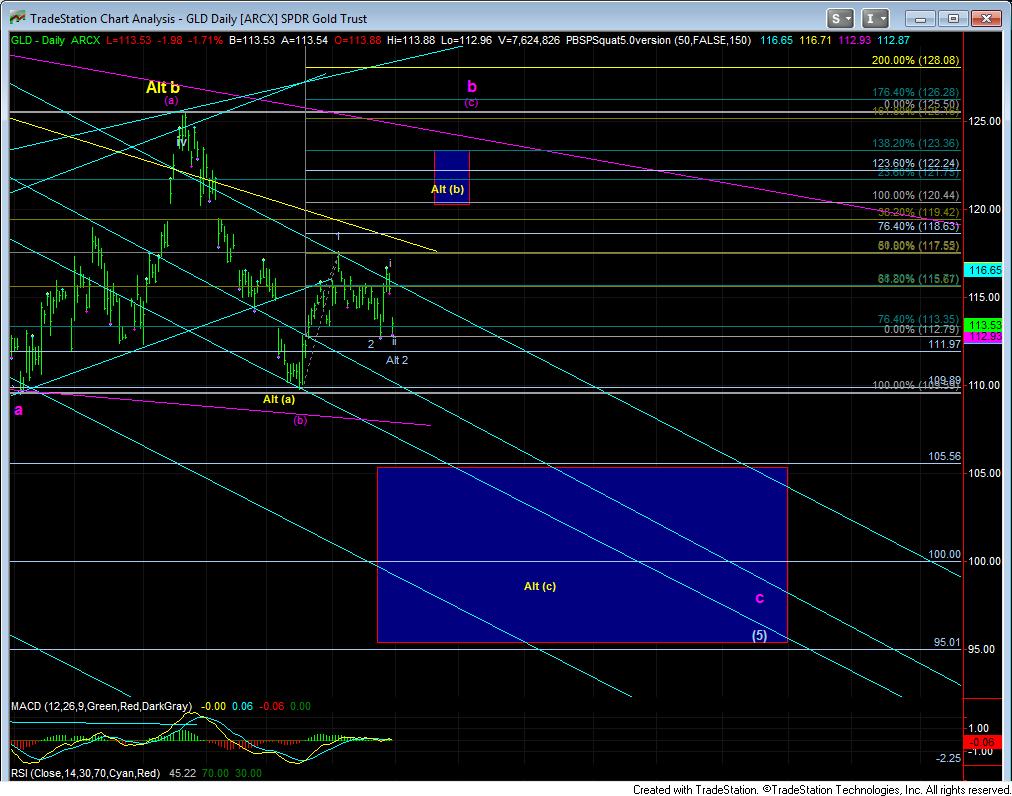 BaseCase - GLD Daily