As I mentioned in my RTY (Emini Russell 2000) update, the only way to still count this as a wave iv per our green count is to suggest that we are forming an ending diagonal down off the highs for the wave (c) of 4 -- as we now have overlap between the wave i and iv of that wave (c).
This expanded nature of the potential ending diagonal is far from ideal and certainly gives me pause in accepting it and applying to the NQ (Nasdaq 100 futures). At the same time, the incomplete pattern into the lows as well as the very sloppy structure up off of the lows are also far from a slam dunk in regards to calling a bottom being in place.
The only way that I could really begin to accept a bottom in place at this point under our alt yellow count would be to count the moves into the lows as a more complex and less common WXY pattern for the wave 4 followed by a still yet to be completed leading diagonal for the wave (i) of 5. Again, far from ideal and far from reliable.
So, I am still leaning towards this needing another lower low under the green path, though will keep an open mind here, and if we can hold over the 14000 level on NQ and push higher and follow that up with a corrective retrace, then I would begin to accept the yellow count as being more probable.
For now, however, I still will allow for this to be topping in the green wave iv, but with this push higher am certainly being cautious on both sides of this. Bigger picture, of course, I am still of the opinion that we should be nearing or already have bottomed in the wave 4 with a push to new highs in the form of a wave 5 being the primary path forward.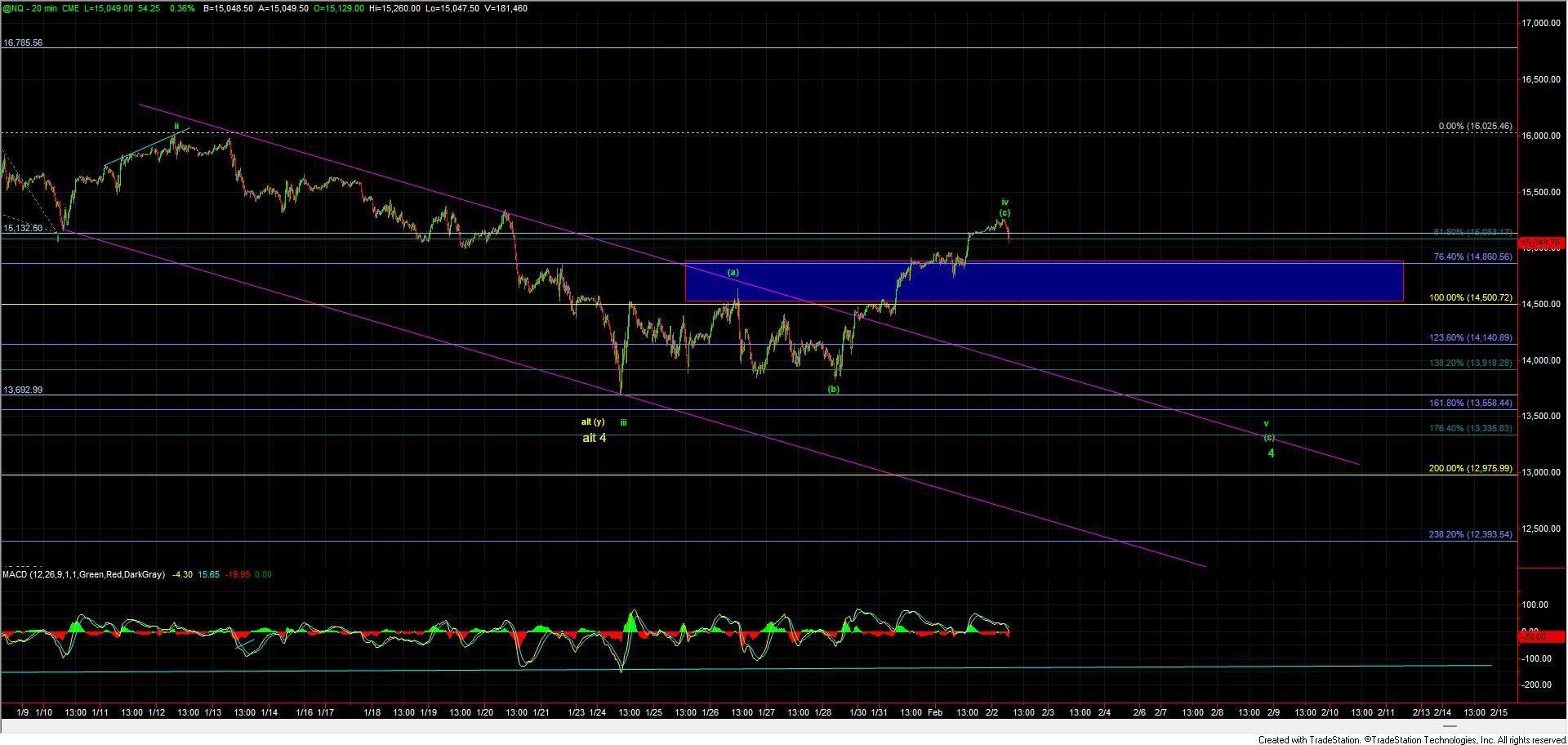 NQ 226 20m