Just An Observer - Market Analysis for Oct 25th, 2023
As I tried to explain in the weekend update, there really is nothing to do right now in the metals complex. I do not see it as a great opportunity to trade small moves, nor do I have a strong indication to be trading that to the long side or the short side.
Right now, we are resigned to being observers until the market provides to us a clear 5-wave rally off the recent lows.
The GC chart seems to be the cleanest structure of the ones we are tracking. Where we stand right now, I would love to see us extend higher this week for a more extended wave 3. But, due to the action we saw today, there is potential that the current rally is only a b-wave in wave 4, meaning that wave 3 is already done, as noted by the alt 3 on the chart.
However, I slice this, I need at least one more rally before I can consider us to have completed 5 waves up. And, I would really like to see it extend to the pivot noted on the 60-minute chart.
I am in the exact same place on GDX as well. And, it seems to be lagging, as it is still quite a ways from its pivot. I suspect that is likely due to the NEM underperforming – which is something I strongly suspected could be seen in this next rally.
Now, this leaves me with silver. And, it is really not behaving rather well. It really is not providing us with a Fibonacci Pinball structure in this rally. This still leaves the potential for the yellow wave 4 topping.
The question is how do we confirm wave 4 has topped? Well, unfortunately, we would not be looking for a 5-wave decline since a 5th wave in an ending diagonal takes shape as an a-b-c structure, and a-waves are rarely 5-wave structures. Therefore, we need to wait until we break down below the low of green wave 2 (21.90) before we have a strong signal that we are dropping in yellow wave 5.
So, right now, there is nothing to do. It is really just a waiting game to see if the market will complete 5 waves up off the recent lows or not. And, it still may take us another week or so before this would complete.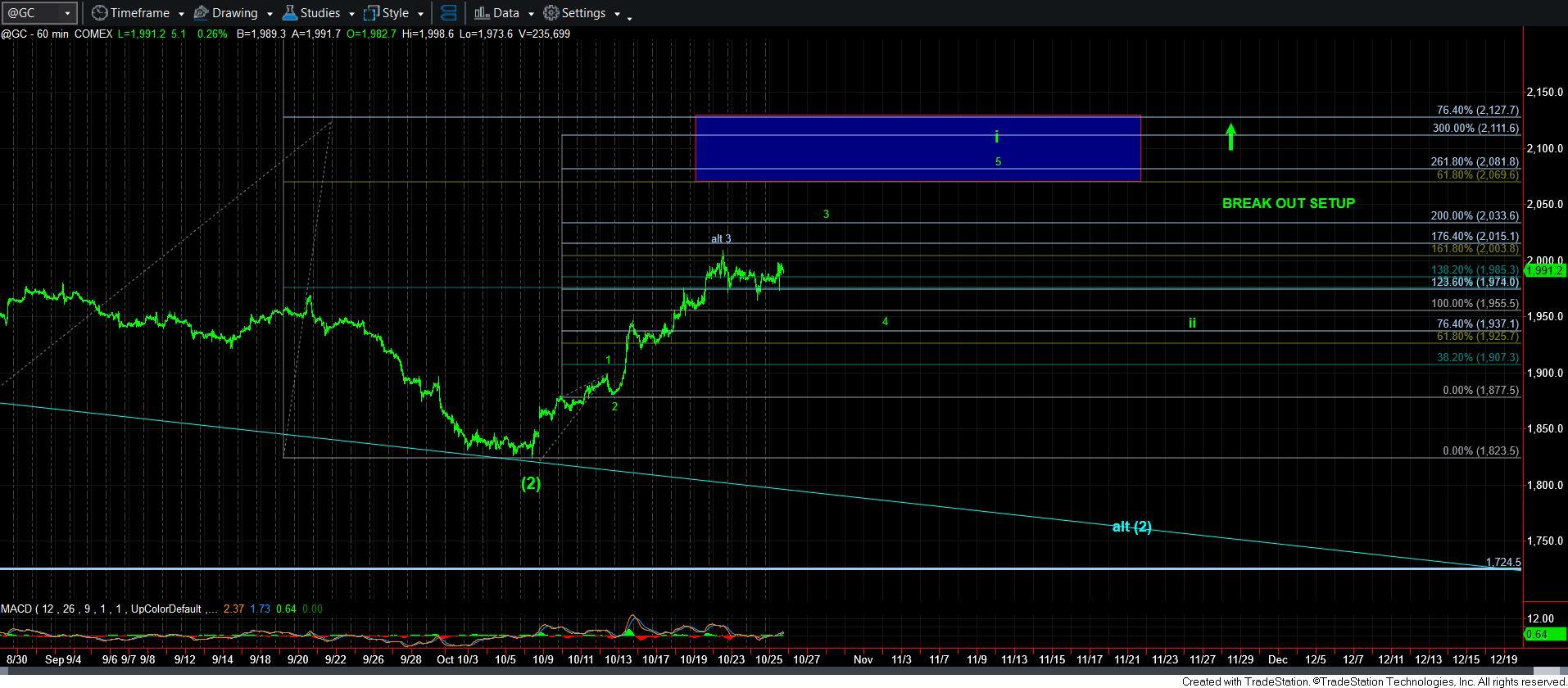 GC60min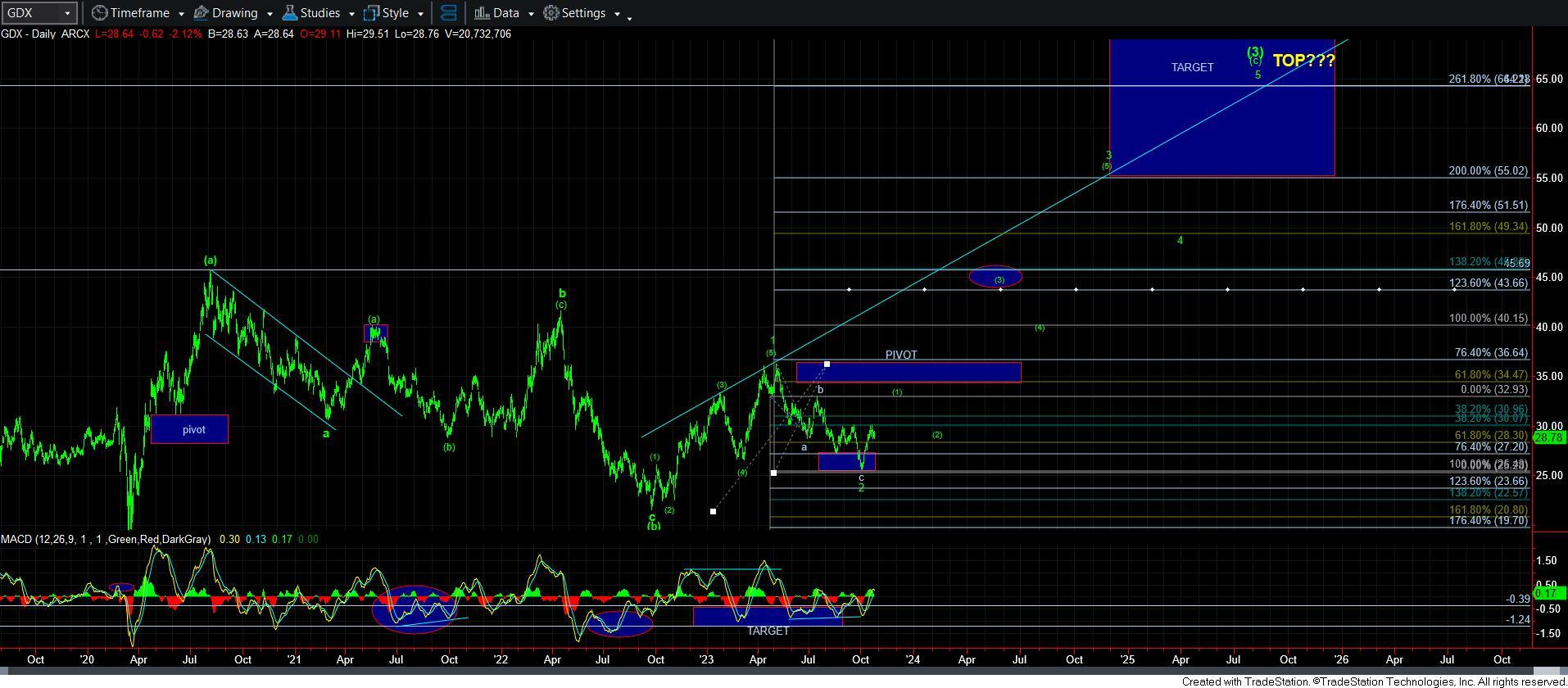 GDXdaily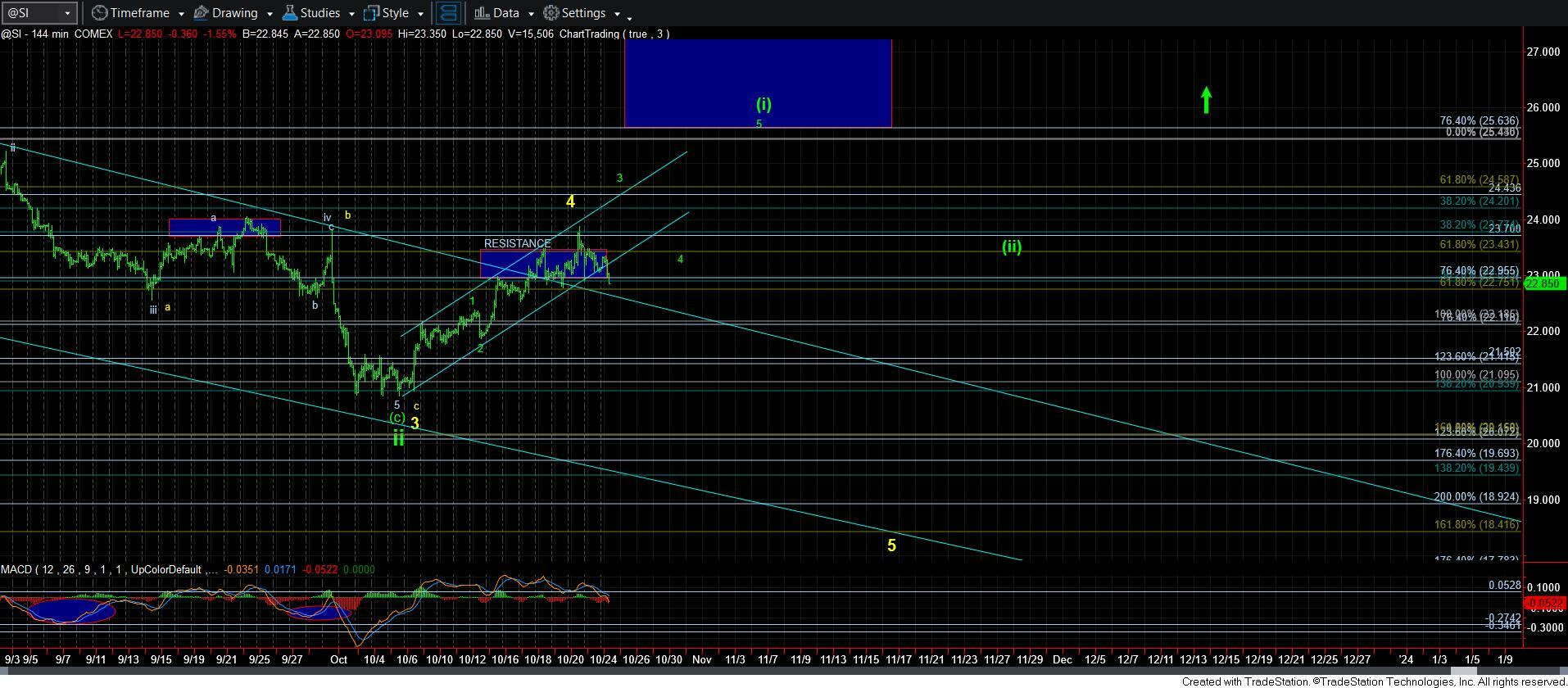 silver-144min