Well, folks, this is it. We are now past the point of no return. We have multiple 1's and 2's all set up, and today we have potentially begun the heart of a 3rd wave. And, it certainly acted like it.
My main concern this morning was the silver chart. If we had topped at the 1.00 extension just north of the 24 region, and then turned down in impulsive fashion, that would have been a strong indication that this rally was a clear corrective rally. But, we pushed beyond the 1.00 extension, which is a relatively good sign. While there are still issues with the current rally structure, I would want to see us remain over the pivot at all times right now to keep pressure up to beyond the 25 region for a wave 3.
As far as GDX goes, I would want all pullbacks to now remain over the 31.80 region, and continue to complete waves 3, 4 and 5 in the coming week. And, once we move beyond the pivot towards the 34 region, then the pivot will become our main support for a continuation rally towards 37 and potentially higher.
The GLD has now taken us into its pivot as well, and we will want to see a strong move to at least the 174 region, and potentially even through it, which will then make the 171 region our next level of support.
So, the market has provided us with the clear set up for a 3rd wave. We have now taken the clear step towards the initiation of that 3rd wave. And, it is now our responsibility to track our positions to make sure that this 3rd wave continues higher, and to adjust if it does not. For now, the bulls are in control, and we have our parameters to make sure that they remain in control and pushing us higher in the heart of a 3rd wave rally.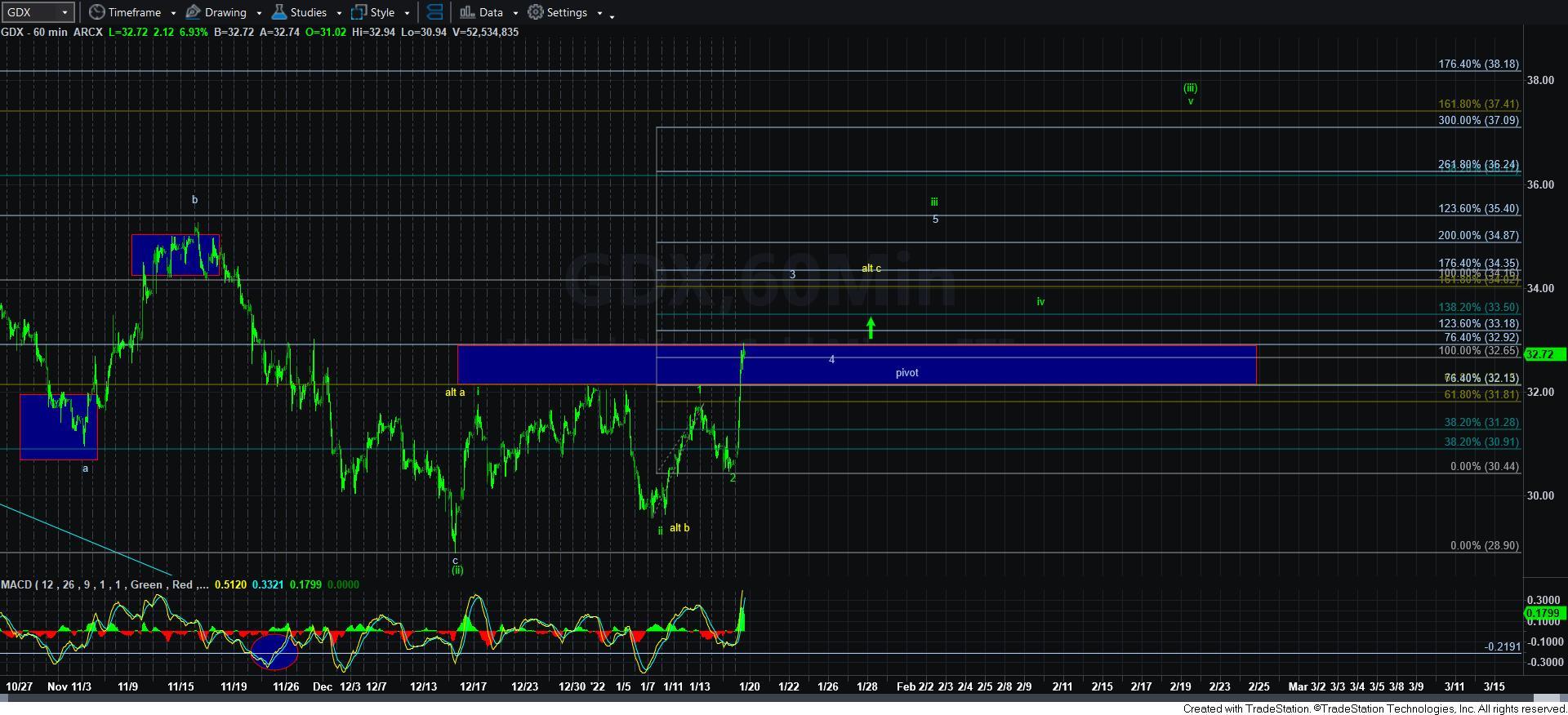 GDX60min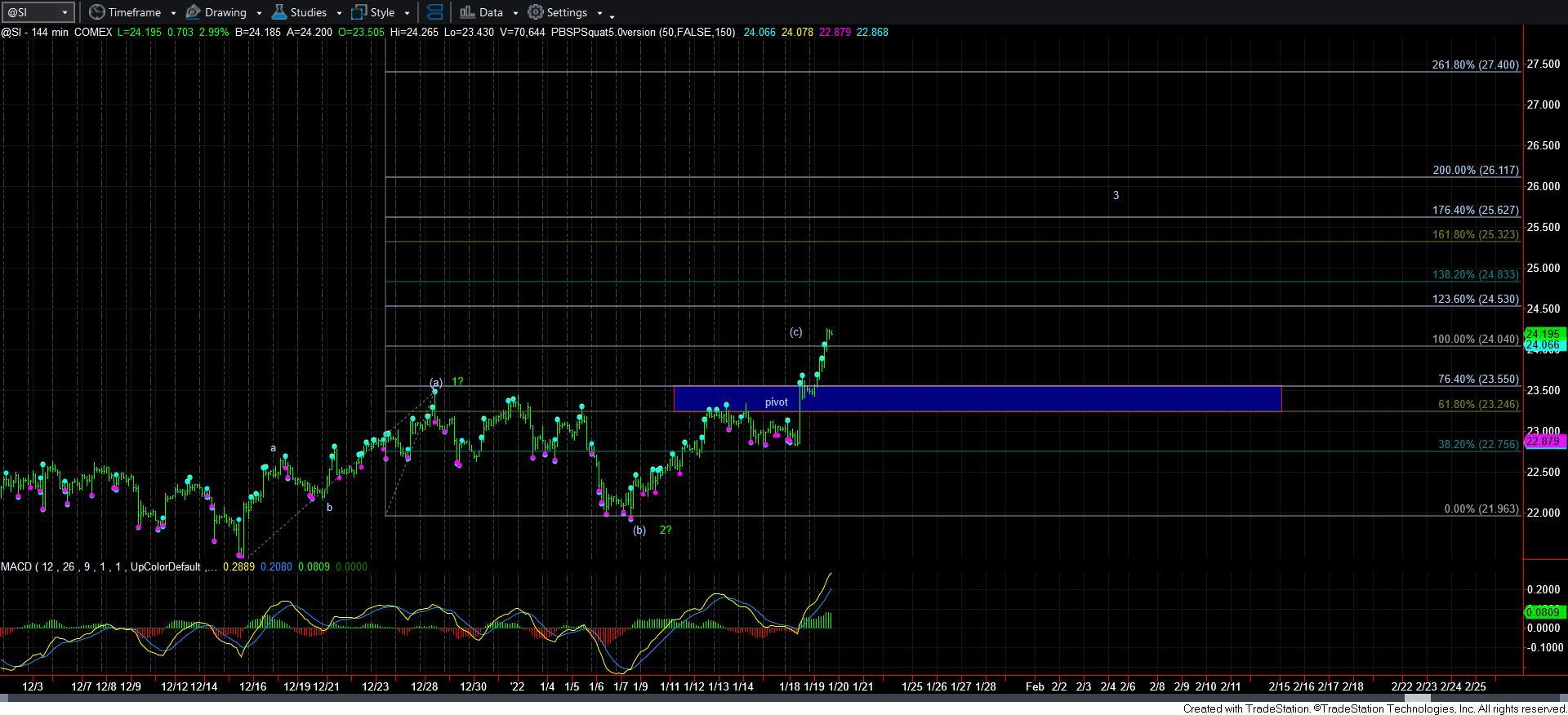 silver144min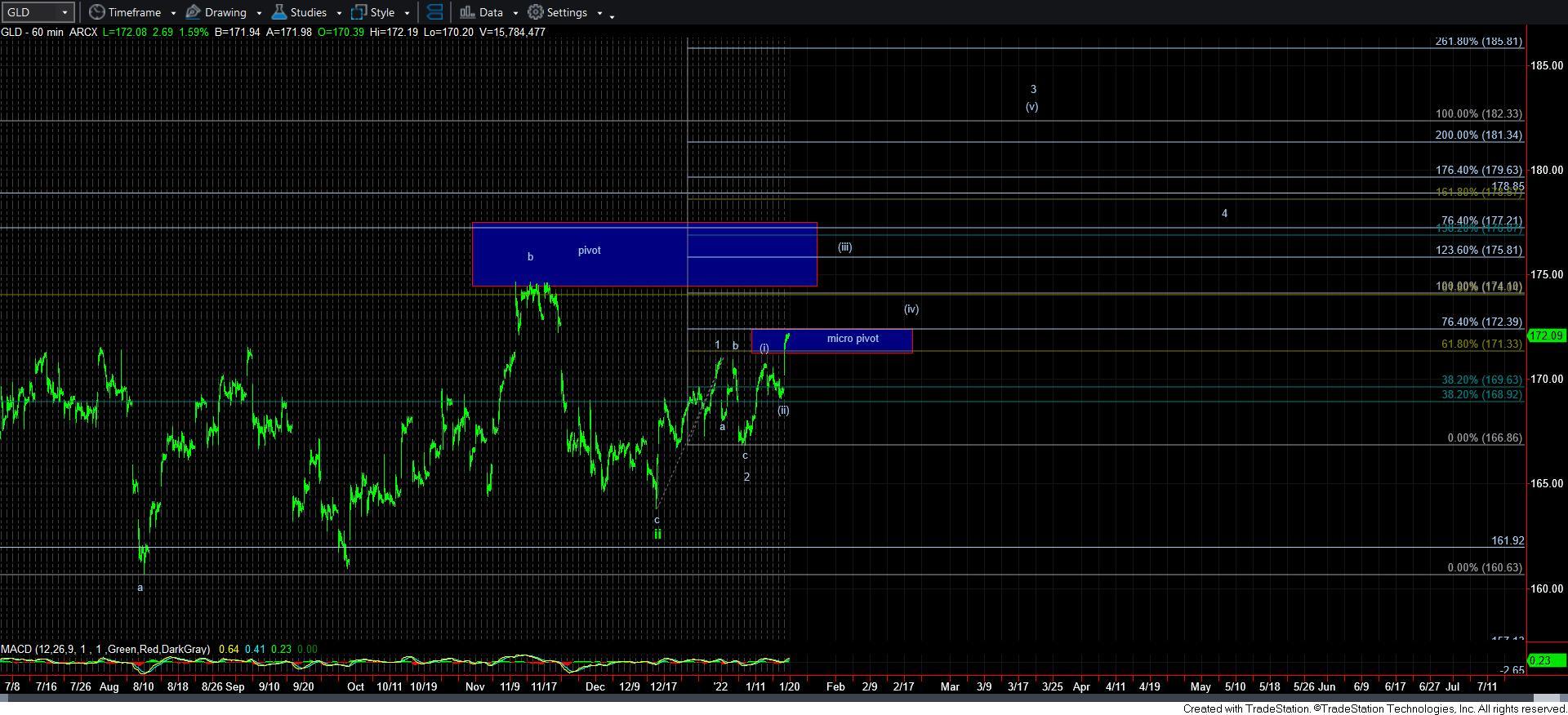 GLD60min