Is the VXX Ready To Explode Again?
VXX - As I have been noting for the past several months, my primary count on the VXX remains that we are working on a larger degree bottom for a wave ((b)) as shown on the attached chart. Under this case, once we bottom in this wave ((b)) then I would expect to see a large wave ((c)) back to the upside that eventually breaks back over the high at the 64.97 level which was struck on February 6th of this year.
Ideally, I would prefer to see this hold the 88.6 retrace which comes in at the 29.99 level. Furthermore, this 29.99 level also have several other fibs of various degrees coming in very close to this level with the 300 Fib extension coming in at the 29.66 level as shown on the chart. There are also several smaller degree fibs which also fall within this 29.99-29.66 zone. So this really is the ideal area to hold if this is indeed going to bottom in the larger degree wave ((b)) as shown on the chart. Should that zone breaks it certainly would put additional pressure on this count but again I still would not be able to rule it out unless and until we saw a sustained break of the 25.48 low.
Upside resistance on the most micro of scales currently comes in at the 33.33 - 34.40 zone and I would need to see a move through that zone to give us an initial signal that we may have struck a bottom. This should then be followed up by a full five-wave move to the upside and a break of the 40.57 high and then through the 44.50 level. If we are unable to see a sustained move through those levels then it would make it less probable that this is going to follow through with a move back over the February highs. For now, however, I am still very my leaning towards the VXX working on forming a larger degree bottom which should bring in more volatility into the fall of this year.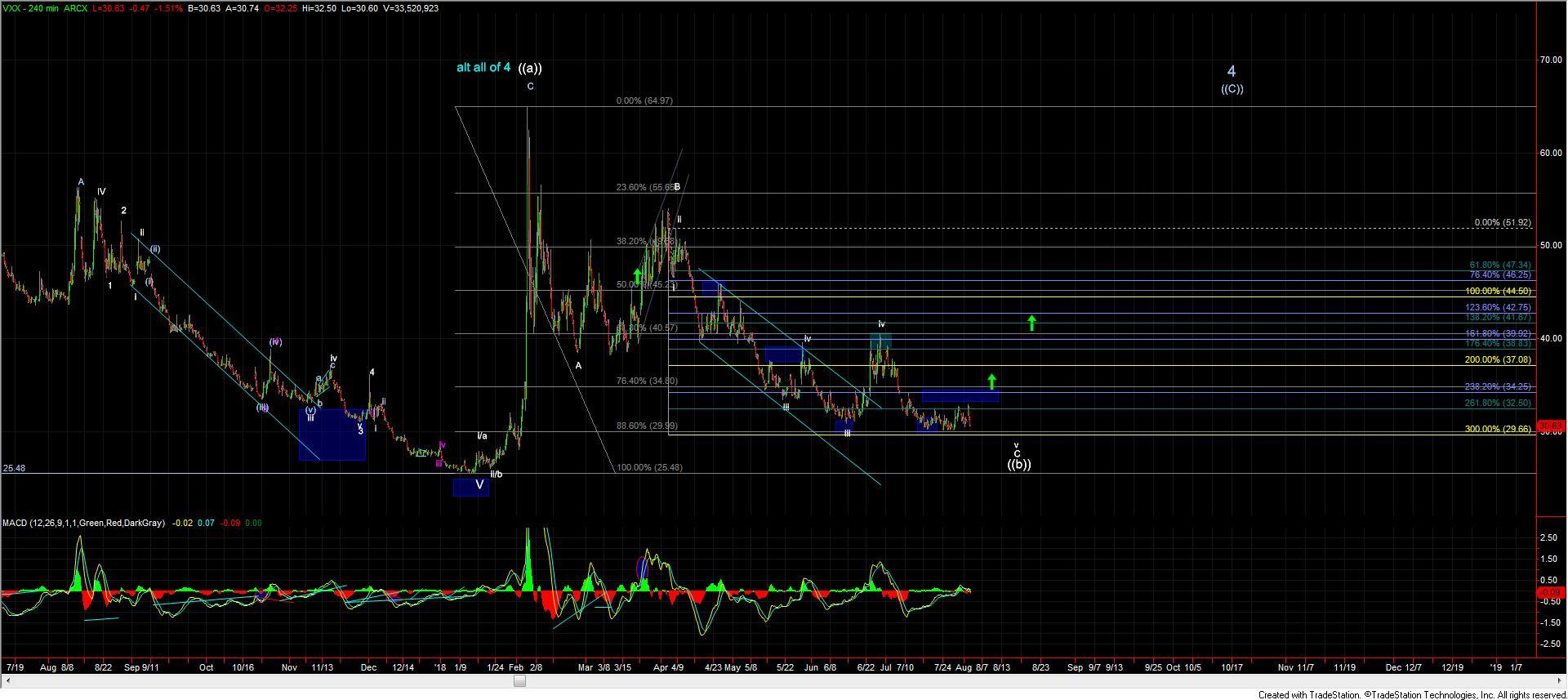 VXX 240m