Market Analysis for Oct 13th, 2021
Over the last several months, my biggest worry in the metals complex was being presented on the GDX chart. As you know, a set up developed that could have taken the GDX down to the 21 region. And, as of today's move through 31.50, it has made that potential highly unlikely.
As I have been outlining for weeks, we have been seeing divergences evident throughout the complex, which is not normally seen if we were going to get that deeper drop. This was our first indication to stay on our toes for an indication that the market is about to turn up. And, the entire time, silver has presented us with the nicest potential bullish set up structure. It still does.
Now, simply because a more bearish set up has invalidated does not mean I have a set up to turn aggressively long. While I still hold all my individual mining stock positions, I have clearly stopped out of my hedges, and thankfully, with profits from where we began shorting.
But, I still do not have a fuller 5-wave rally off the recent lows upon which I can rely in order to take more aggressive long positions in the complex. Rather, we are still within that potentially developing structure.
At this point in time, I am simply going to be riding my long positions, and giving the market room to complete a larger degree 5-wave structure off the recent lows. Should that occur, and we then see a corrective pullback for a 2nd wave, I will outline what it will take in more specific fashion to get me into aggressive long positions.
For now, I am going to give the metals room to run in order to complete this potential bullish impulsive move off the lows. If I see something askew, I will certainly alert you to what I am seeing. But, for now, I am going to give them room to run.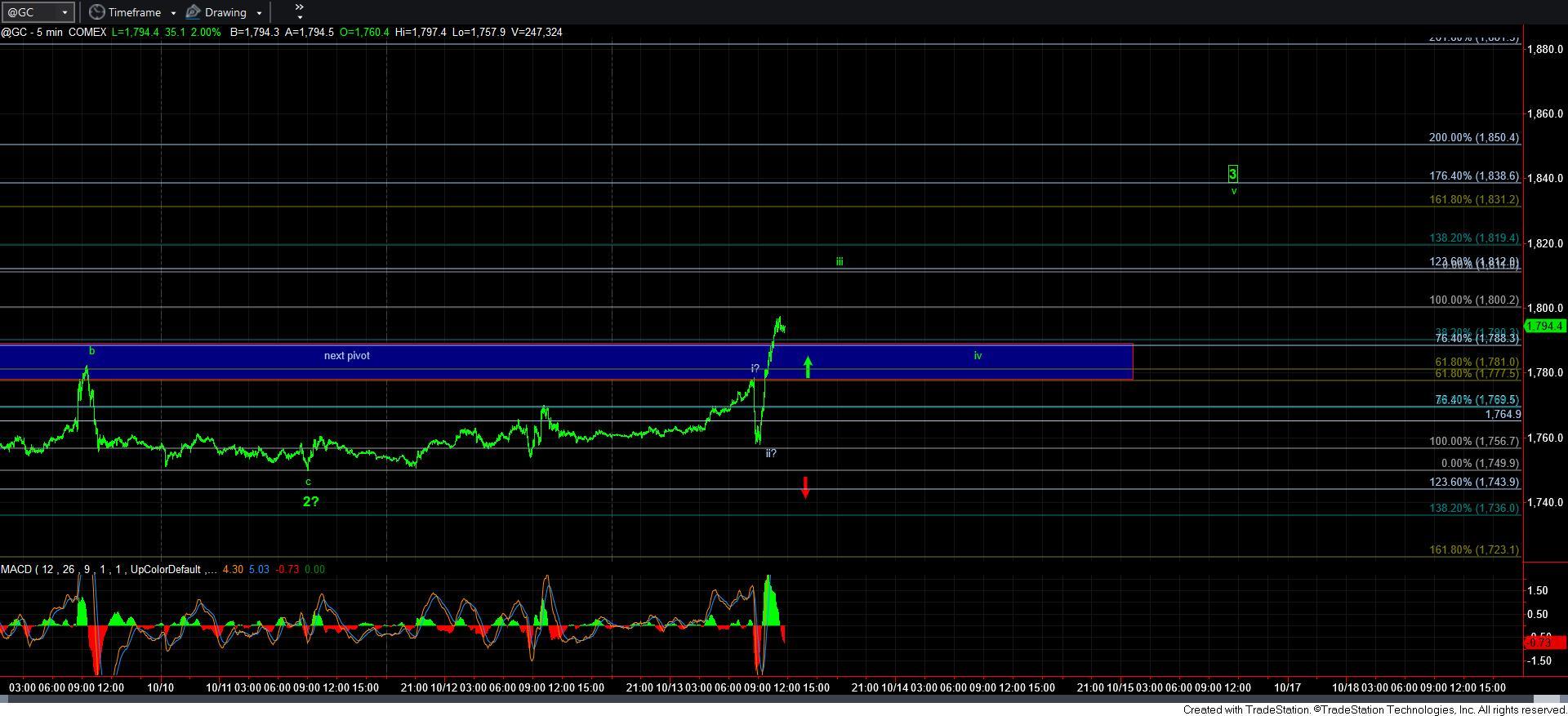 GC5min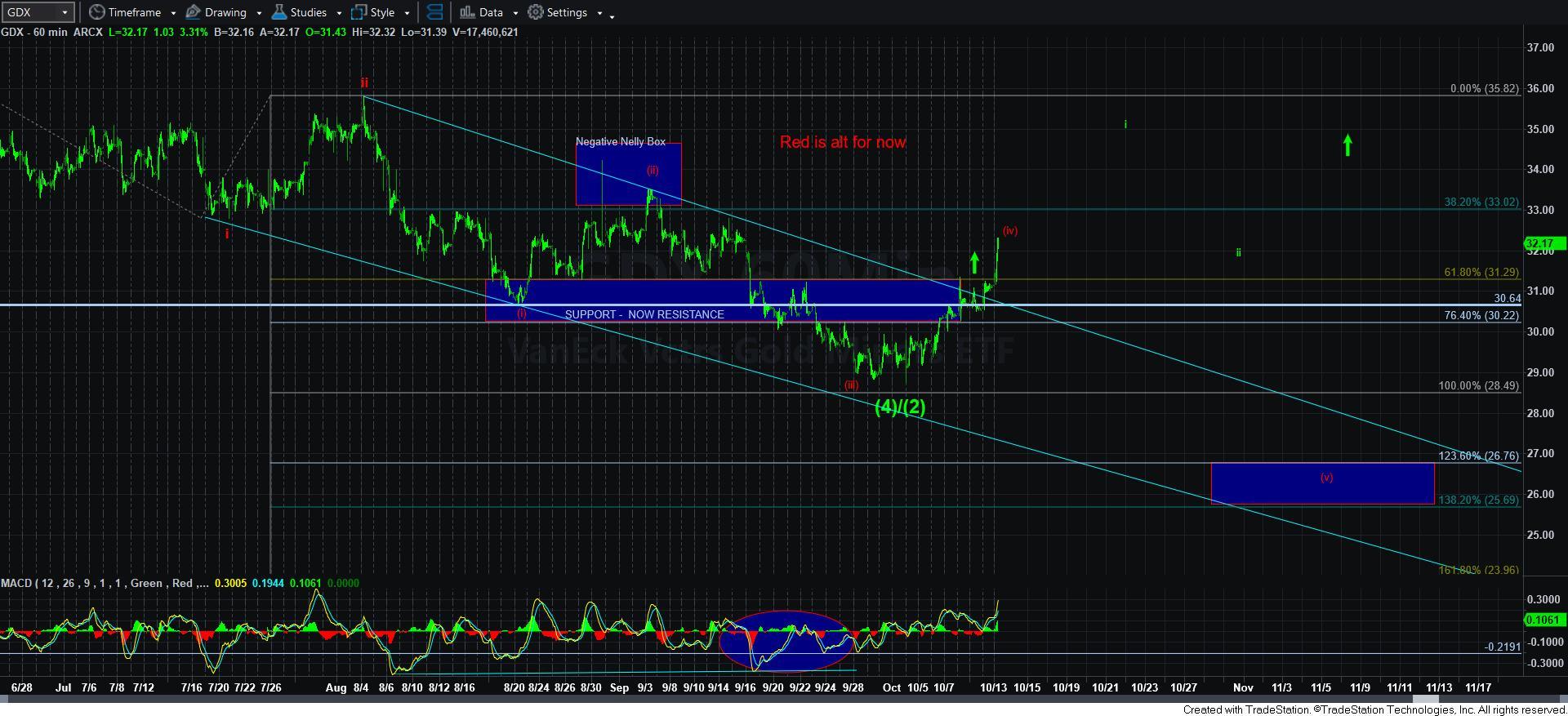 GDX60min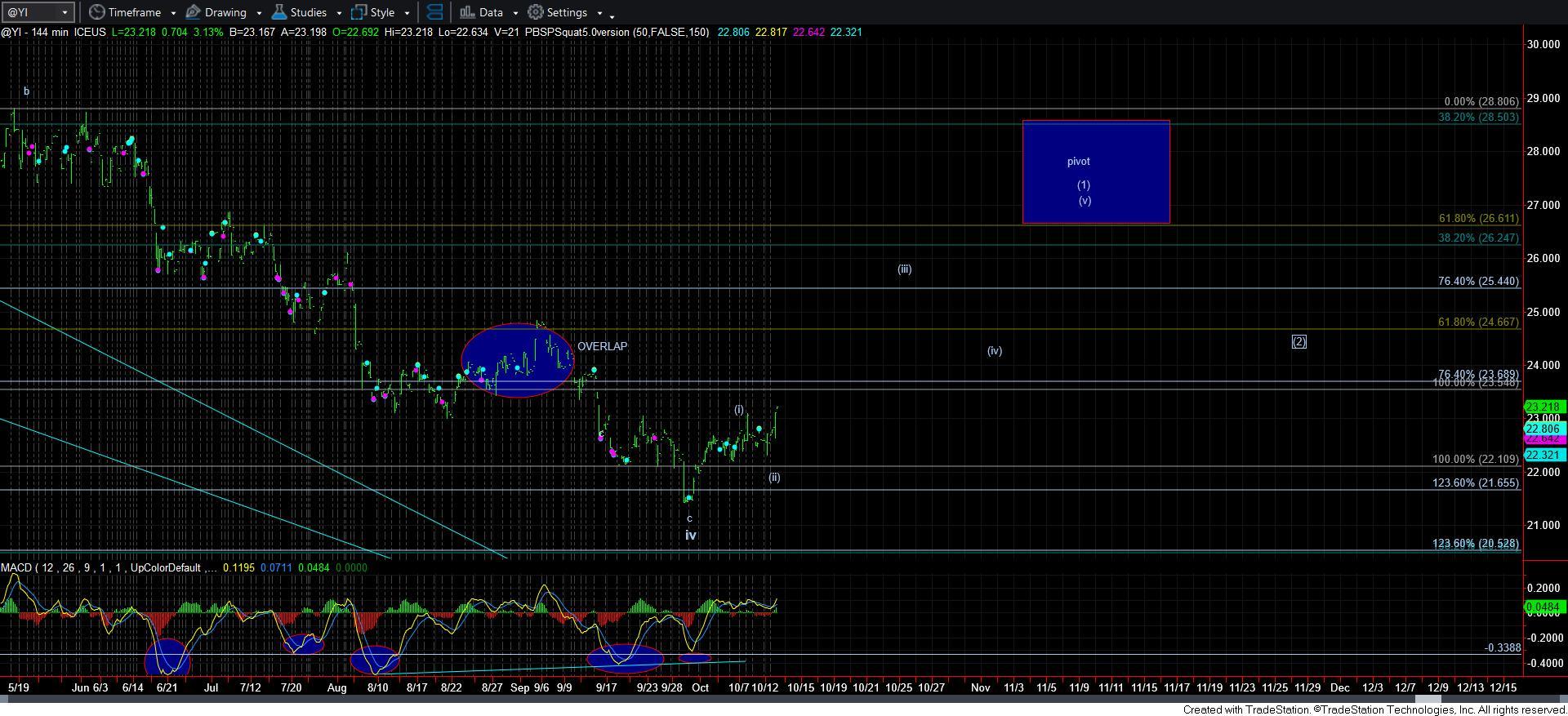 silver144min