Interrupting [the] Flo - Market Analysis for Oct 15th, 2018
While it is possible this can grind its way higher... PGR can count complete for a cycle V of a very large diagonal.
We know that the initial drops out of diagonals can be sharp... and that they often get deeper than "normal" retraces even if LDs.
This does not yet have much price action off a high to confirm anything yet and since the only real target we have is a CYCLE degree a wave down toward the 20s we need more subwaves to consider it a CL candidate.
But PGR reports tomorrow BMO... I would NOT want to hold a long position into that ER.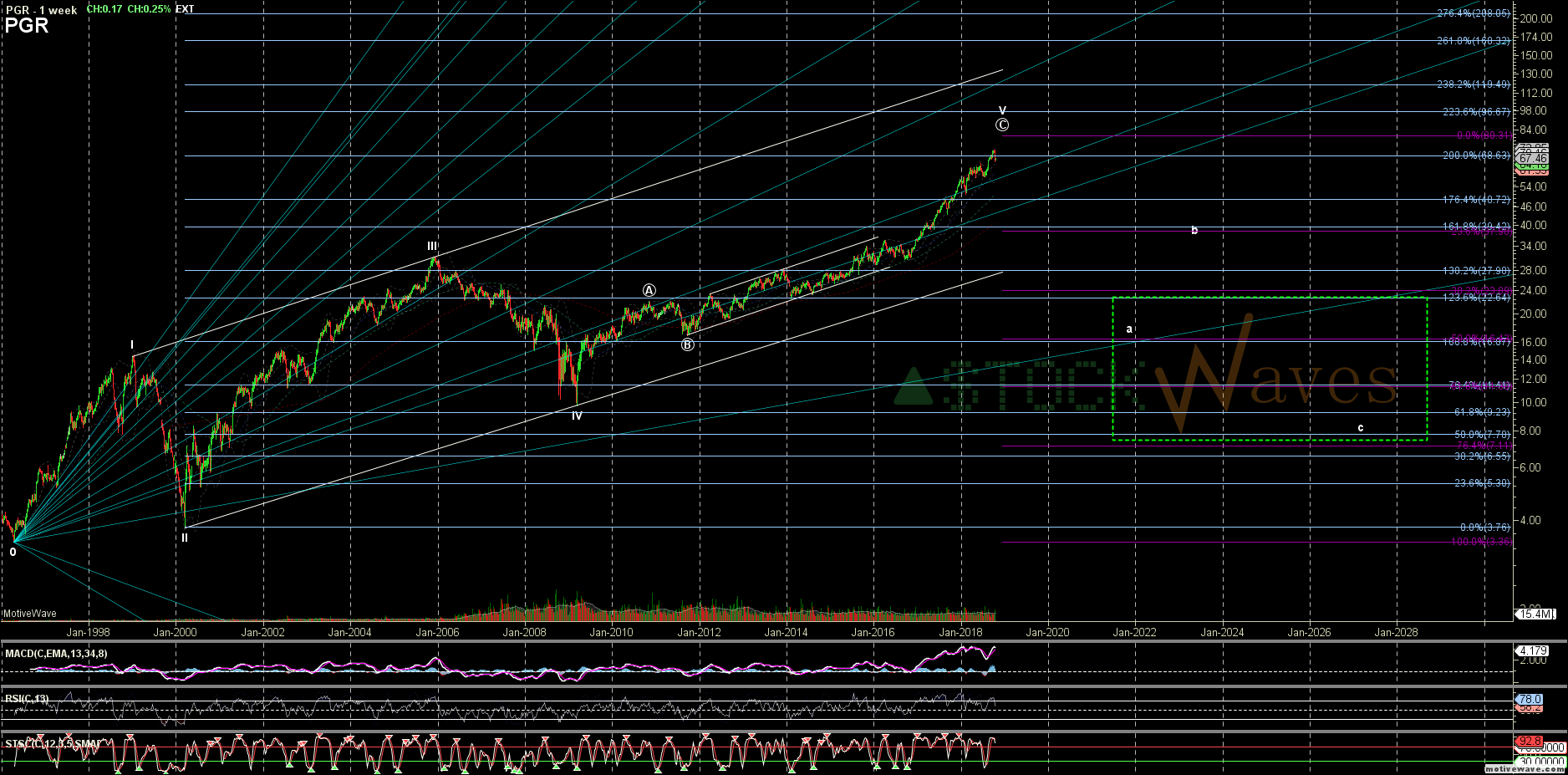 PGR - Primary Analysis - Oct-15 0959 AM (1 week)