Immediate Bearish Pattern Broken
Based upon the levels I provided you earlier this week, it is clear that the metals and GDX have broken up from their most immediate downside pattern. While that clearly is not making me "bullish" this complex, the market is indicating that we are setting up higher in the bigger 1-2 potential.
I have seen that many of you stopped out of the last short attempt with a profit based upon the tight stopping points noted earlier. As for when we re-attempt this short, it will no likely be until the next smaller degree 1-2, I-ii develop to the downside.
Furthermore, as noted by Garrett and several others, I am going to discuss the potential for a bigger ending diagonal developing in this 5th wave down to lower lows, which would explain much of the whipsaw we are seeing, along with the lack of ideal impulsive downside set up I have been complaining about in silver.
GLD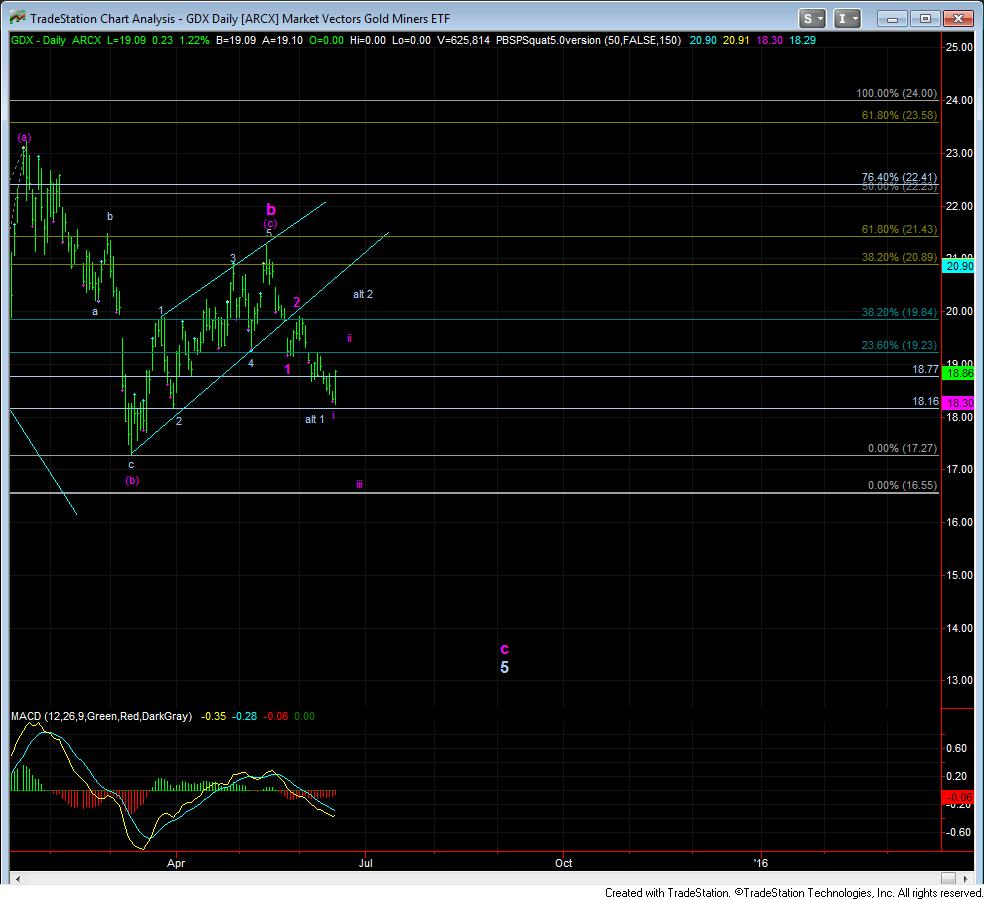 GDX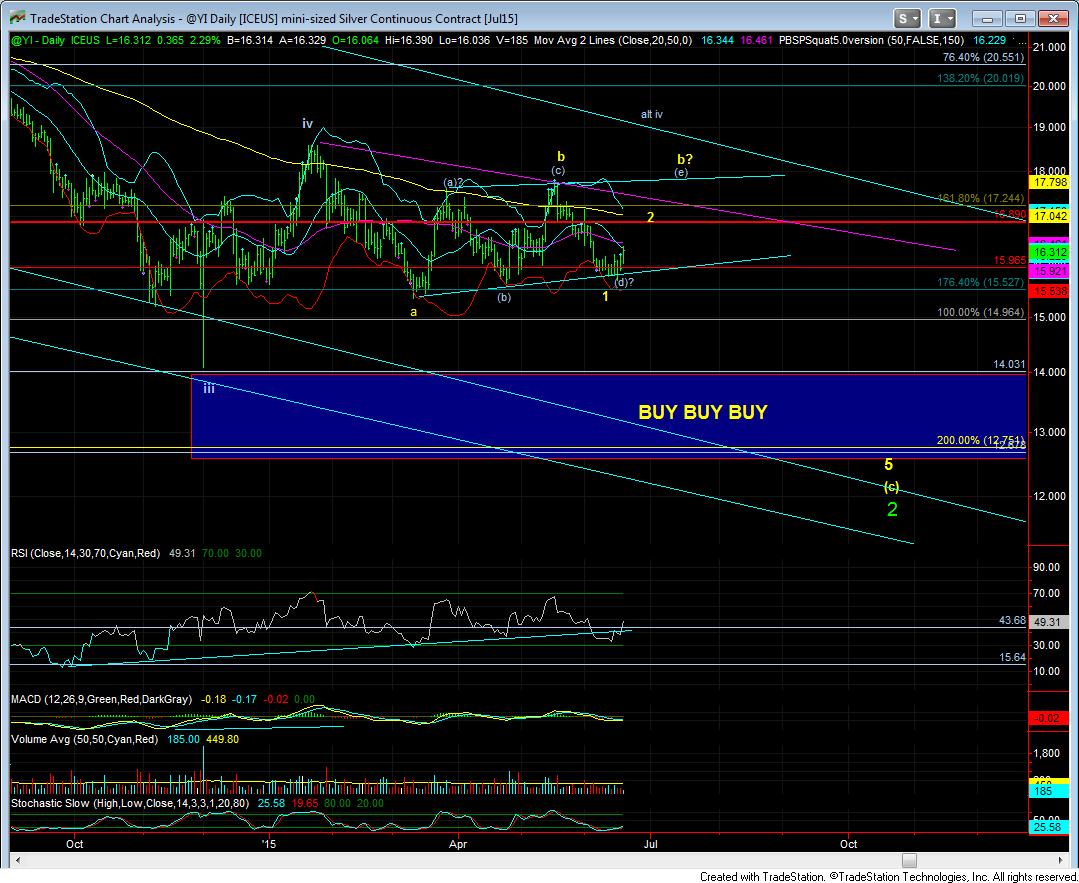 Silver Daily