With the action we have seen of late in the metals and miners, I don't think it is a question of whether we go to lower lows, but the question is "how."
As you can see from the attached charts, there are two immediate ways we can head lower. In GLD and GDX, we may be in an ending diagonal for this 5th wave down, whereas silver may still be completing its wave iv before its last wave v down.
In the GDX, it will take a move through the 14.55 level which can point us another dollar higher in a larger degree wave iv, or even as a b-wave based upon Garrett's count. In the GLD, we would need to take out the 104 level to open the door to the bigger wave iv as well, or even something more immediately bullish. But, remember, this is only for short term bullish moves, as all we would be doing is setting up the final drop. Until we move through those levels, we have potential ending diagonals in place on both those products.
As for downside targets, nothing has really changed my expectations set years ago, as you can see on the charts. So, again, the only question now is "how" we get there. And, no matter how we do it, it is clear that the market is not making it easy to strike our final lows before we usher in the bull market once again.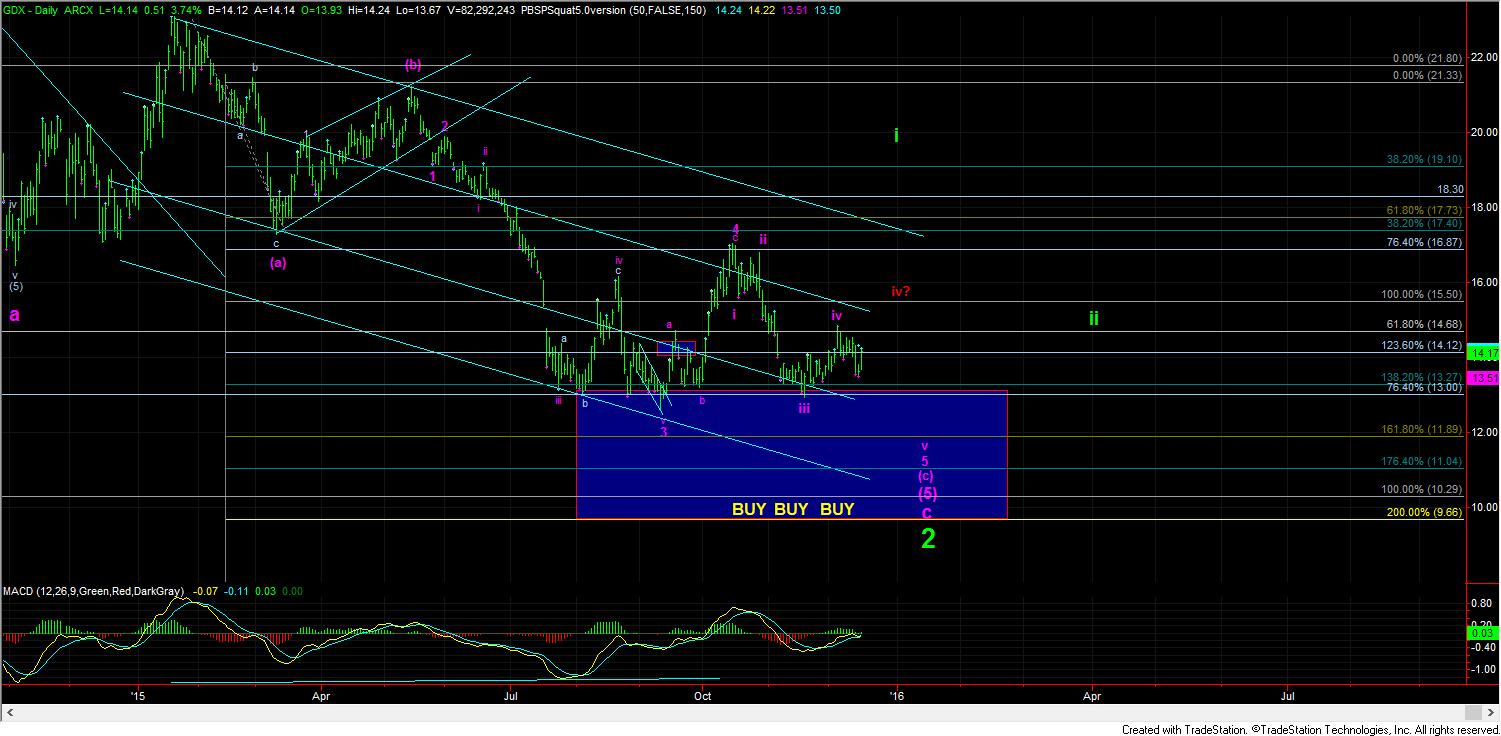 GDXdaily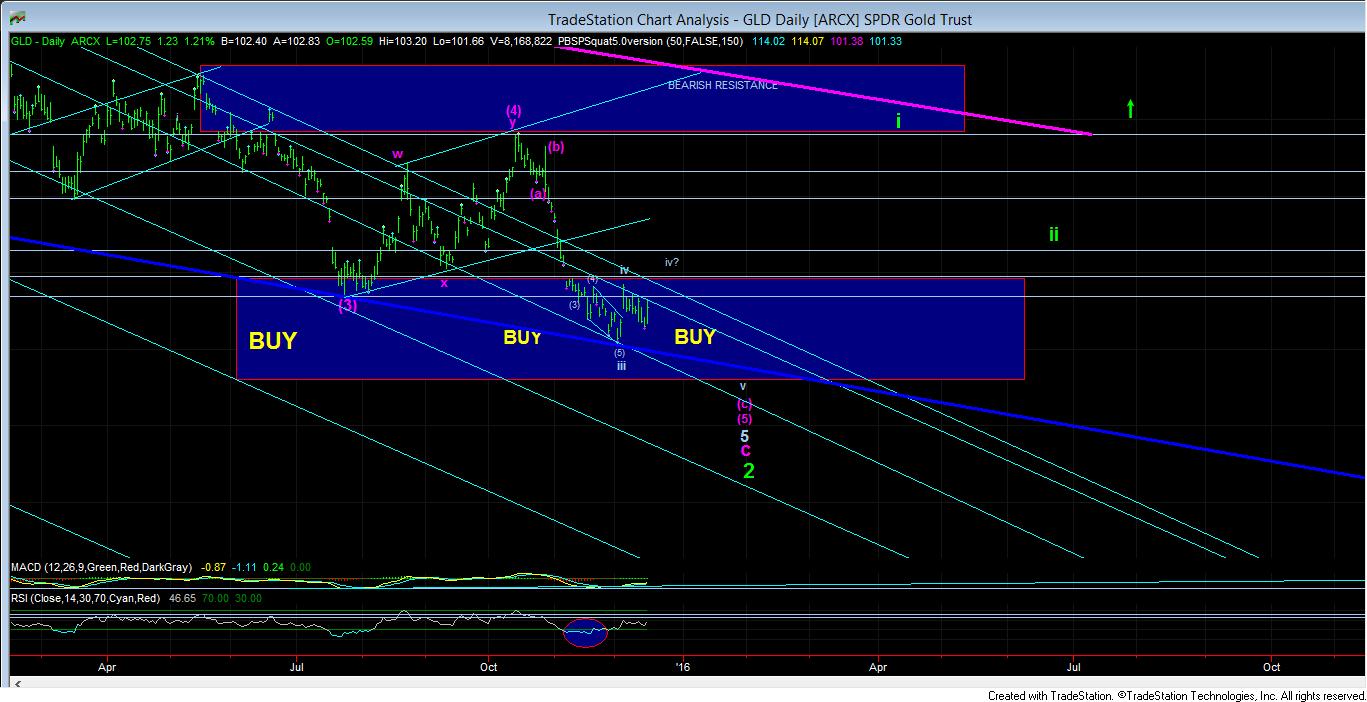 GLDdaily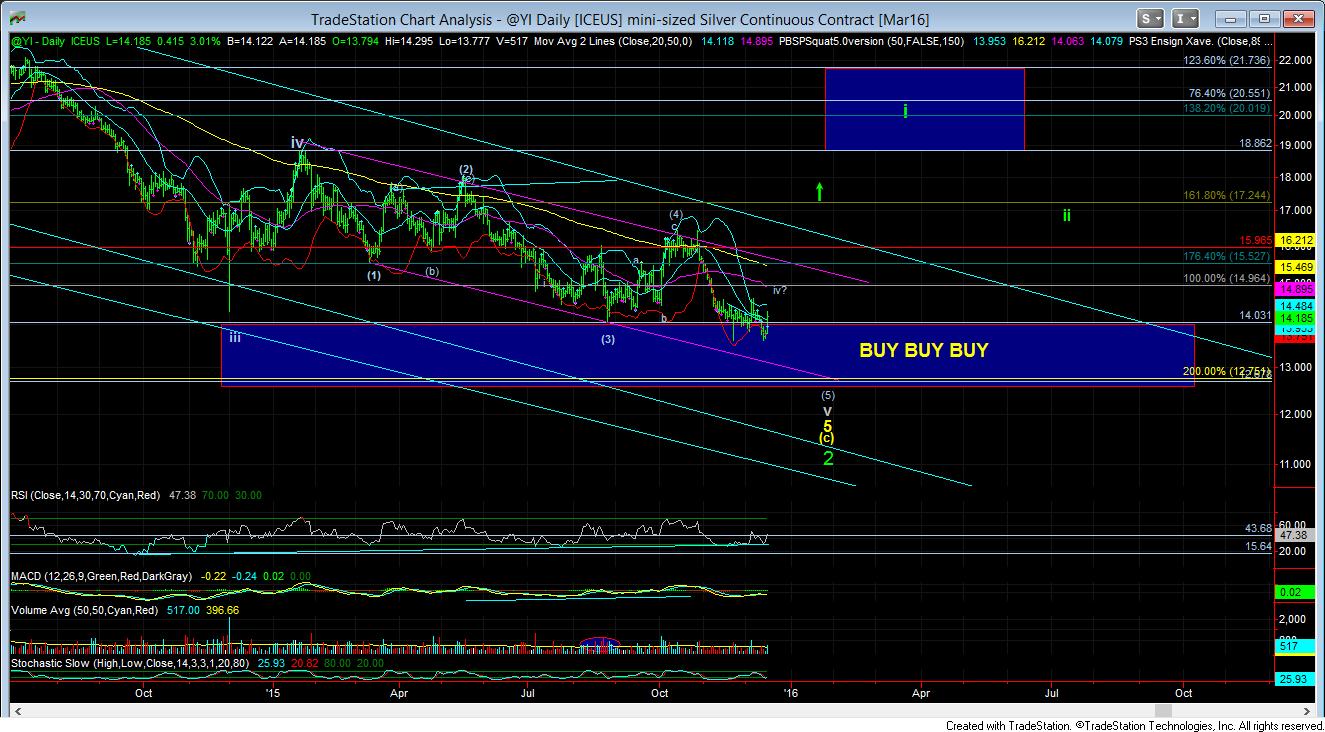 silver daily