Hold half and go; bearish momentum
ES
Pretty straight forward here given the momentum+context.
1) Today backtested the 50% of the two day range which is standard for the 'hold half and go' setup.
2) Tomorrow is weekly closing print and it's been a trend week day.
3) Bears still have the control so it's up to them to follow through given the context of the week + the prior weeks' setup as we head into next week's next month closing. (current massive bear engulf monthly)
The bullseye target remain unchanged at 3130-3150 per my calculations, with a max of 3100 which is the 200 day MA. Levels could be extended based on momentum trajectory.
This setup is only valid if price action remains below 3285 because if it gets reclaimed then the market has set a temporary bottom and the drawing board resets.
4hr white line presented below as a scenario. Be back later, gotta run for a bit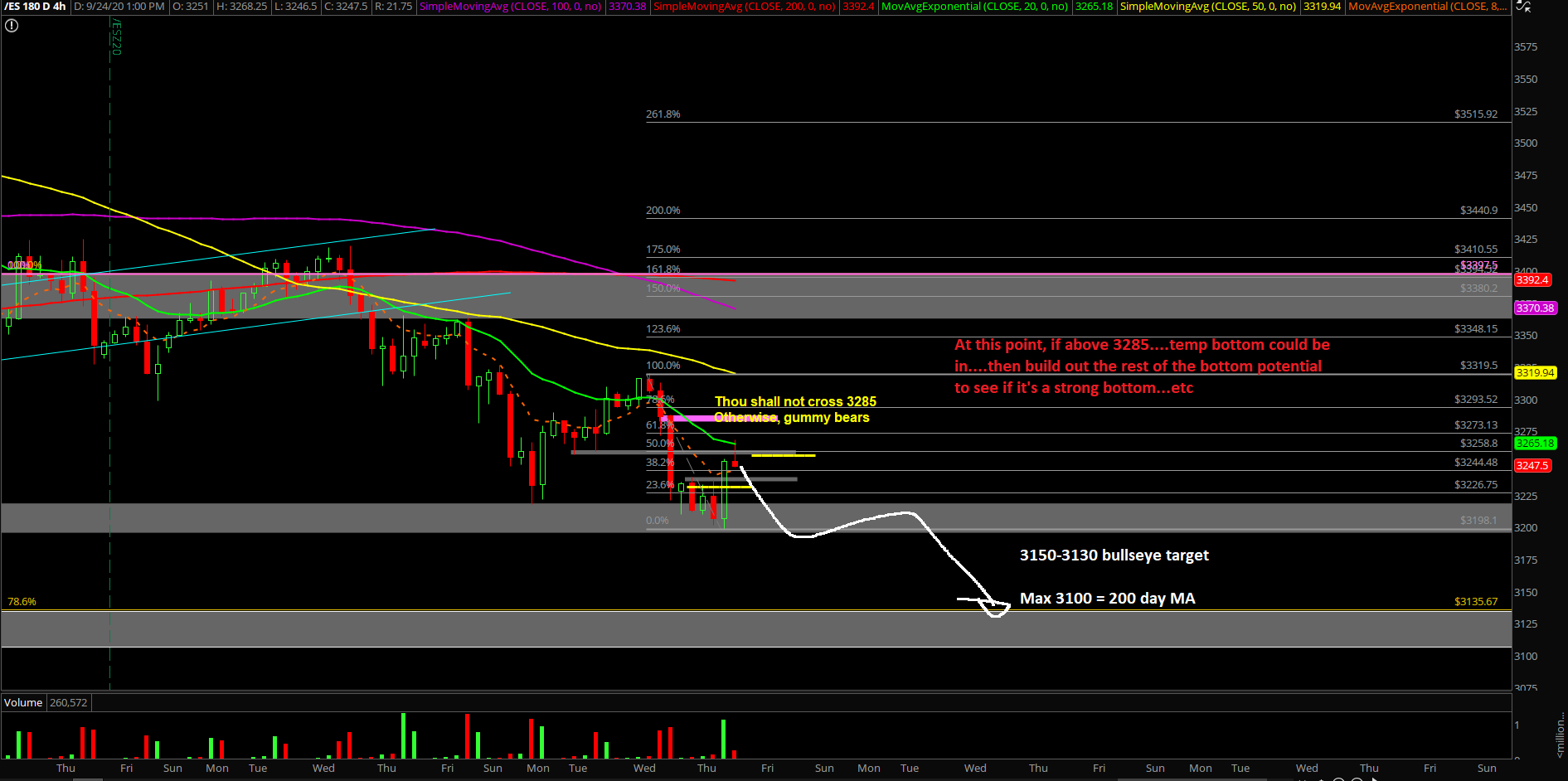 ES SEPT24_4hr_3