Hitting Our Head All Week – And, It's Giving Me A Headache
There really is not a lot for me to add to the weekend analysis in metals, as we have spent the better part of the last week hitting our head on resistance. And, my preference remains for more of a pullback to set up a better upside trade.
But, I have to discuss the alternative at this time. And, it is represented best by silver. If silver is able to break out directly through its resistance box, then I am only left with a larger degree leading diagonal, which would be in the 3rd wave of that leading diagonal, as shown in the yellow count I have added to the chart.
I suspect we may see the same type of structure in GDX, as its rally structure has been equally unclear. But, GLD seems to suggest it can take the lead higher, and continue in its bullish structure. And, as long as it takes out its pivot, then that pivot will then become support.
Overall, I am still bullish the complex, but I am still seeking a lower-risk entry for an aggressive long side trade. And, as it presents today, I am not likely going to get it unless I see a pullback in the coming days. But, if we take out resistance in GDX and silver, I am suspecting we may be dealing with a larger diagonal structure pointing higher, which will make it much harder to trade aggressively due to its lesser reliable structure.
GDXdaily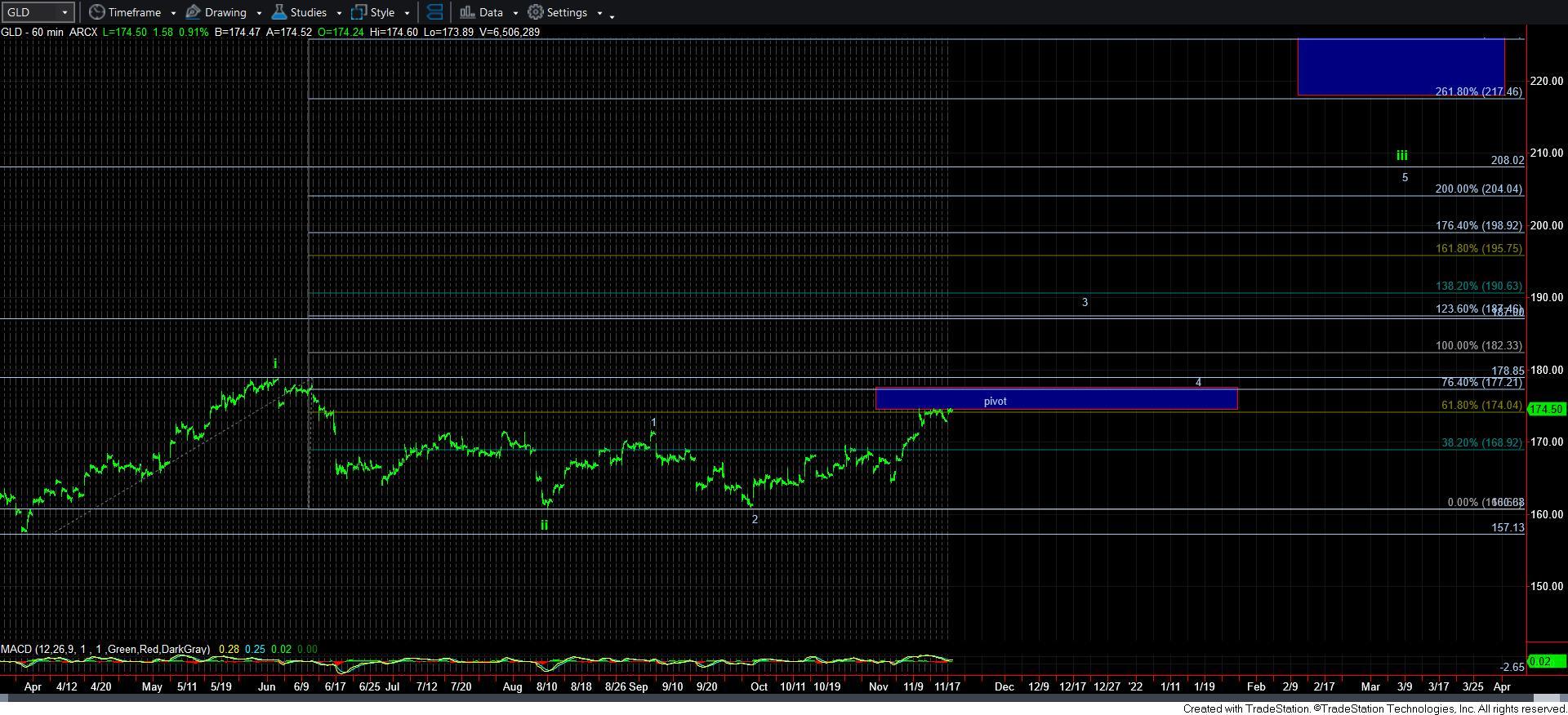 GLD60min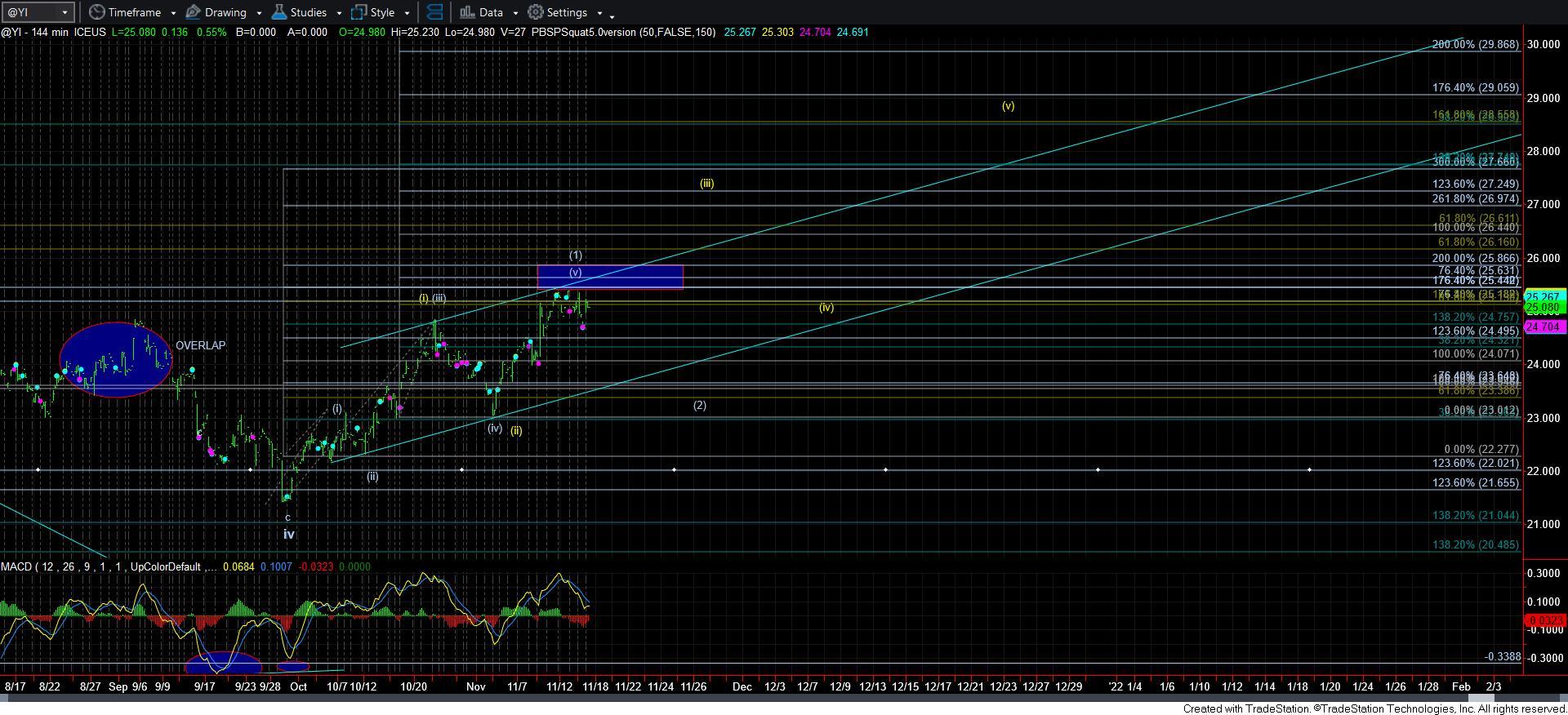 silver144min