Hitting Lower Lows - Market Analysis for Feb 17th, 2021
With the GLD and GDX finally hitting lower lows, we have taken a step towards the last decline we have been expecting. But, what is also quite important, which I have been harping on for months, we are hitting those lower lows with a positive divergent set up in the MACD on the daily charts.
In all honesty, I am going to reiterate the fact that the structure is terribly sloppy, and does not allow for a strongly reliable pattern upon which I can point to us absolutely striking a bottom. Rather, I am now going to have to allow the market to turn up at this point and give me an initial 5-wave rally structure to begin to assume a bottom has indeed been struck.
In silver, I am going to provide you with my ideal structure, but if the metals strike a bottom sooner, then it is entirely possible that we break out sooner rathe than later.
But, in the meantime, my preference would be to see more of a b-wave bounce up towards the top of the resistance box on my 144-minute chart. This would also bring the MACD up to the resistance line where I have the b-wave label residing as well. This would then set up the c-wave down and provide us with the positive divergences I normally prefer to see on this chart. Again, this is the "ideal" structure I would prefer to see.
But, if the market should break out over the high in silver we struck two weeks ago, then I will have to determine if the break out is taking shape as an impulsive structure or a corrective one to determine if we are in wave [iii] of v, or if we are still working on a bigger diagonal for wave [i], as being tracked by Zac and Garrett.
In the meantime, I sold a small portion of my put positions on GDX, and will continue to sell more should we continue lower.
So, for now, I am going to be on the lookout for an initial 5-wave structure off any low we strike over the coming week or so. That will be my initial indication we may have finally struck a bottom in GDX and GLD, especially if both begin to rally in an impulsive fashion.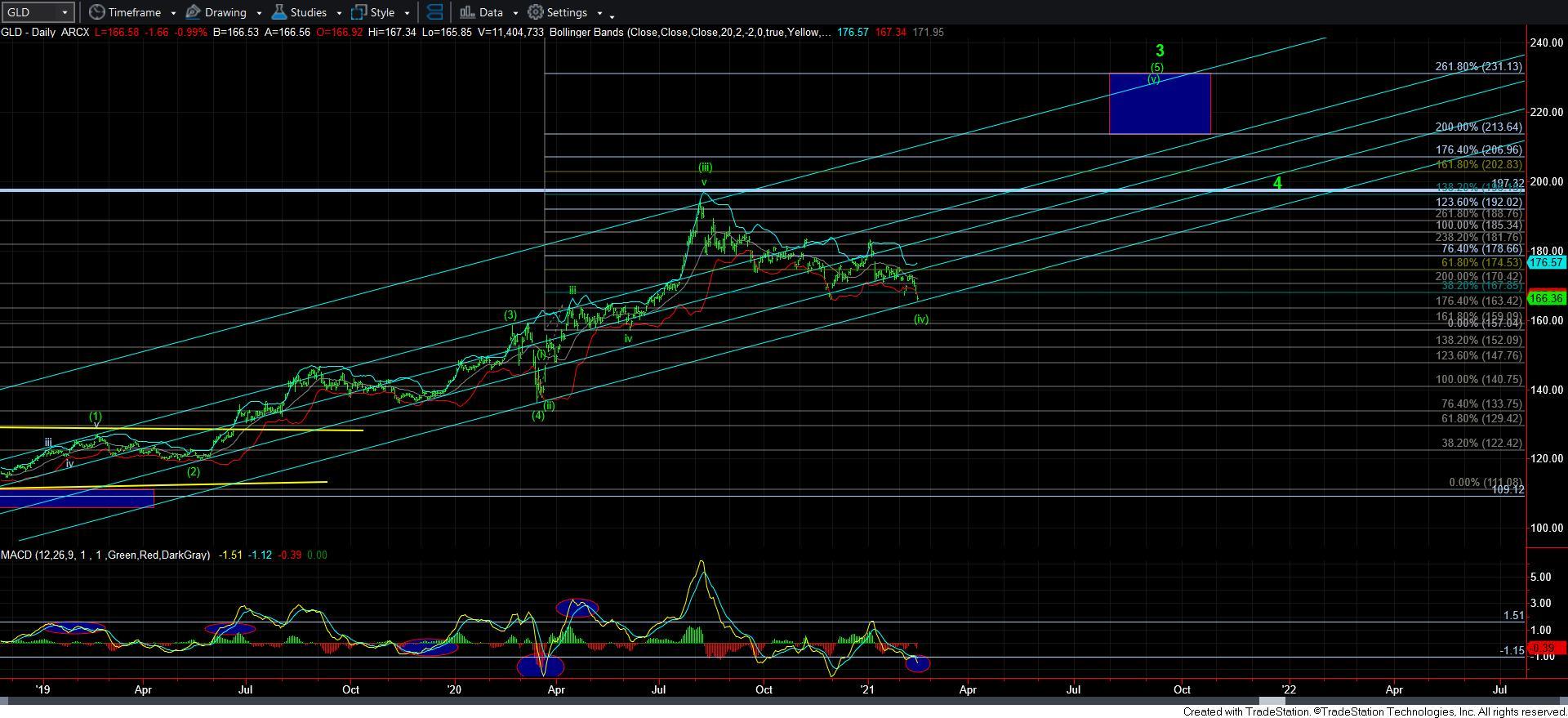 GLDdaily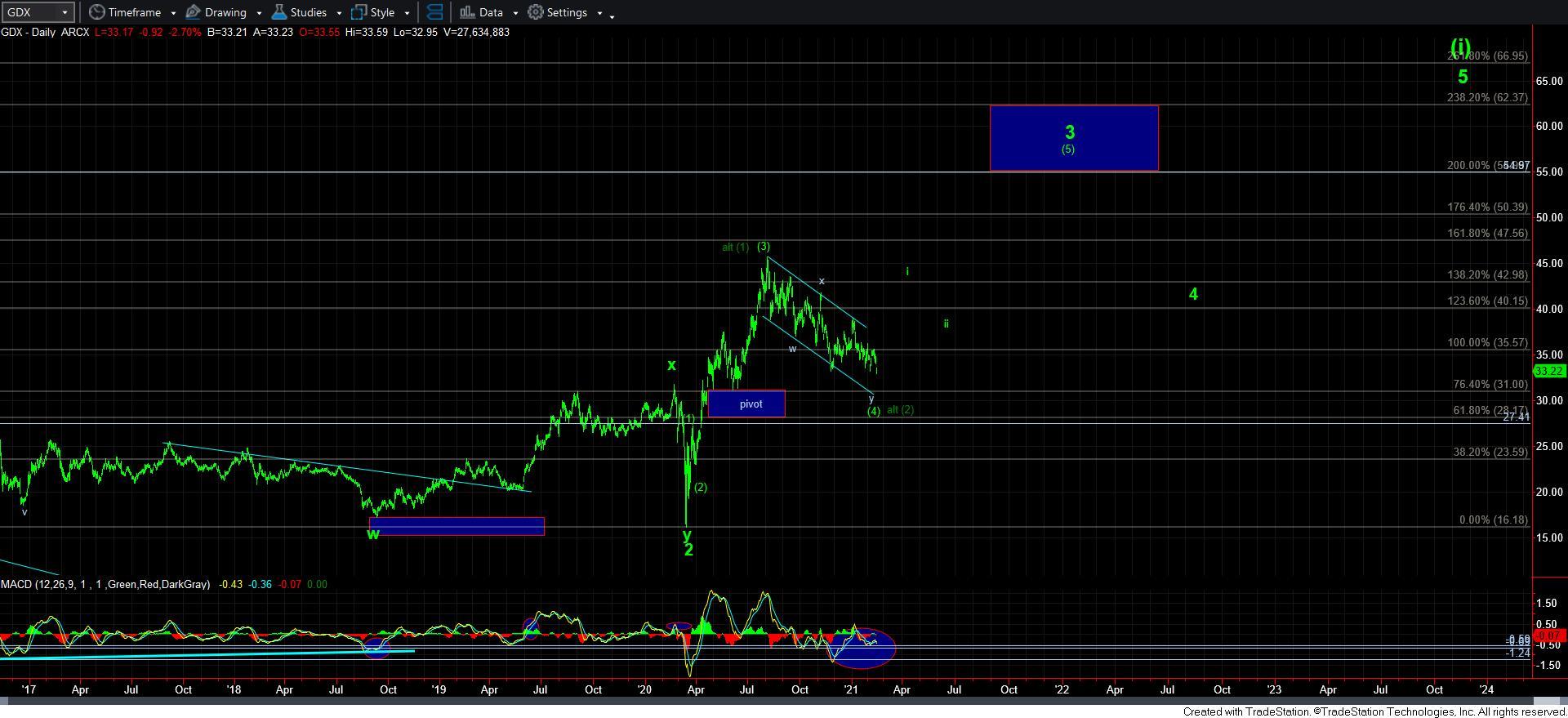 GDXdaily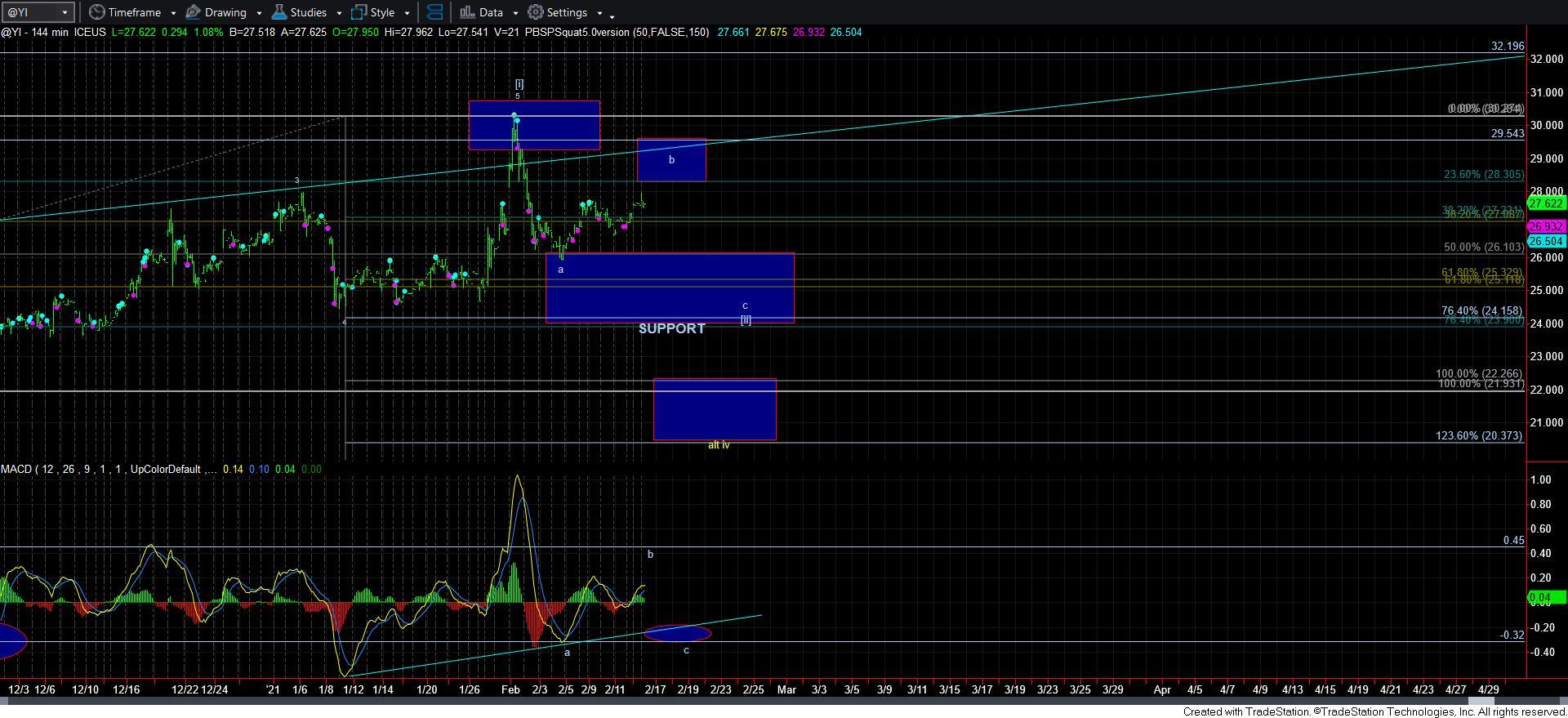 silver144min