Gold looks nice and strong off the lows yesterday helped by post FOMC price action, but GC has still not yet taken out meaningful resistance or shown a clear pattern confirming the start of circle iii of our VERY nested P-1-P.2-(1)-(2)-1-2 setup.
It is possible this is just the start of the iii of (i) still in an LD off 1303 the other day, or a new start to (i) off the orange truncated "(z)" wave to complete circle ii.
GDX still does not provide much clarity but as I have said MANY times since Feb the look of the 2 primary factions within the "micro-land" of all the individual miners is a MUCH more bullish and immediately bullish picture. The names that are showing strength should continue to do so and will likely end up pulling GDX and the rest with them in a VERY similar manner to that of Jan 2016.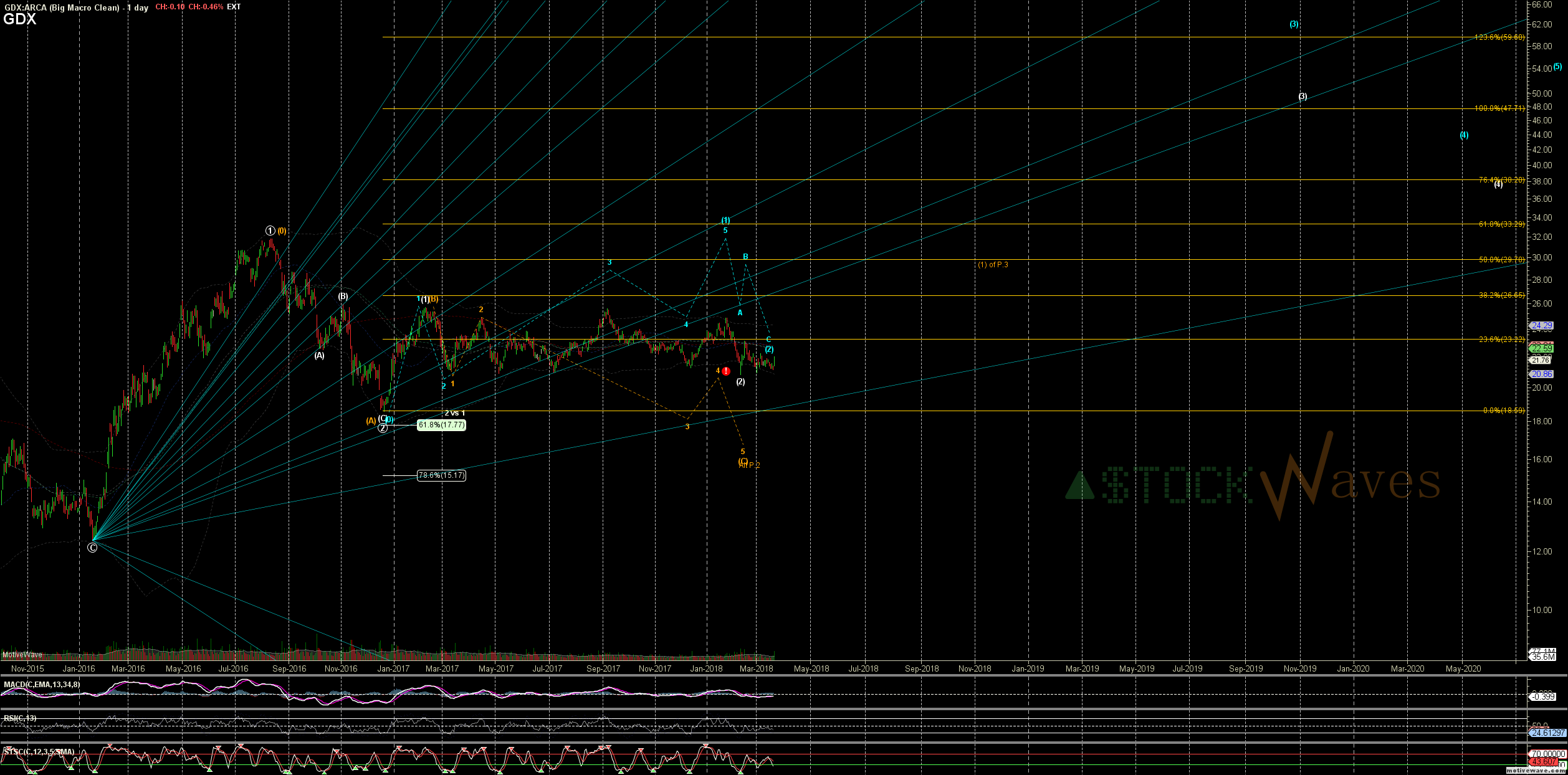 GDX - Big Macro Clean - Mar-22 0854 AM (1 day)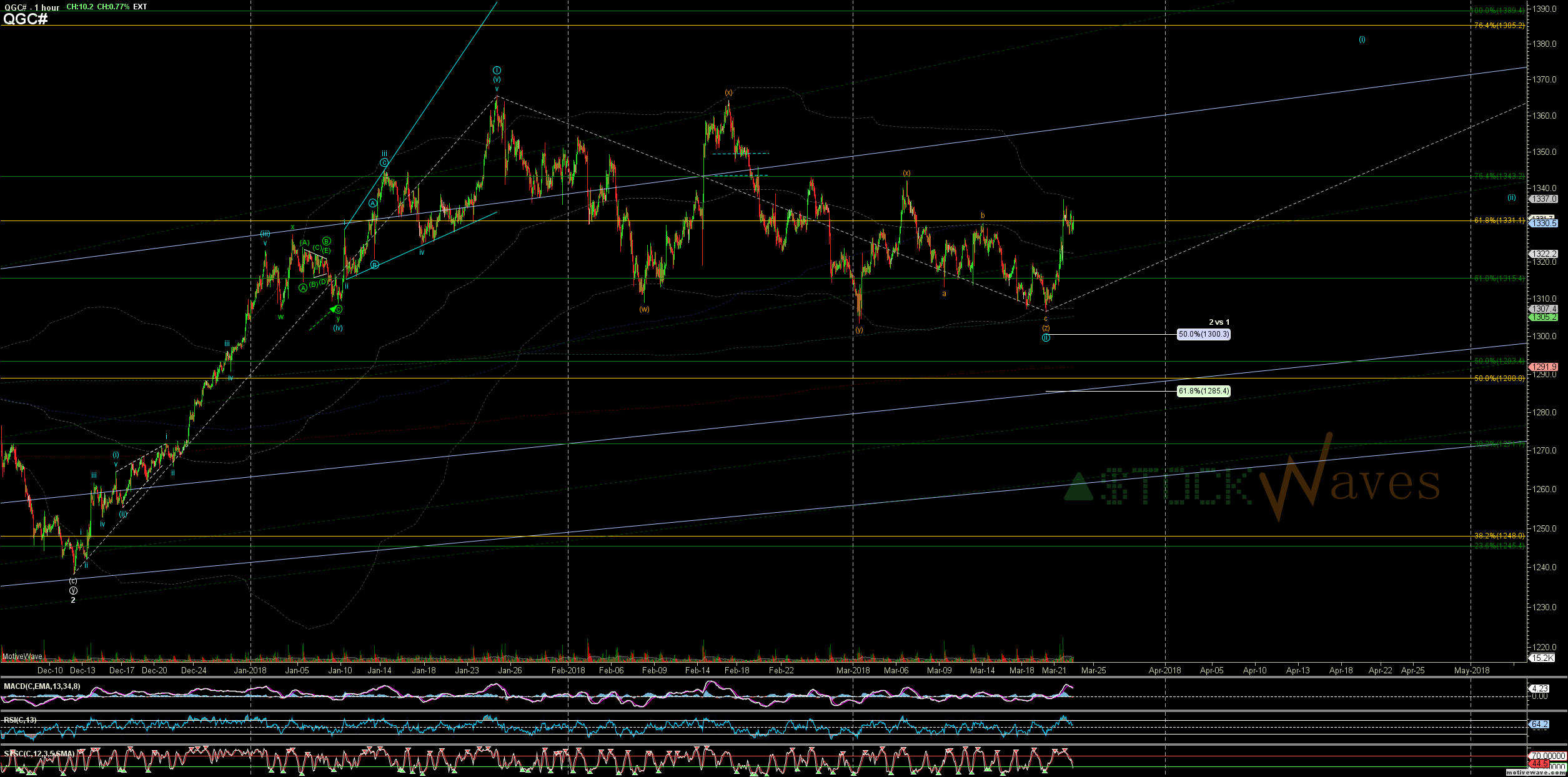 QGC# - Primary Analysis - Mar-22 0848 AM (1 hour)