Last night, I presented you with what I normally view as a high probability short set up in the GDX, but at the same time I explained why I would not be taking that potential set up. As I noted, I did not have the same set up in the silver chart, which was a strong warning to me, which is what I told you that I would not personally be taking that short set up.
And, while many are getting excited about this current rally, I have only one indication that we MAY have bottomed. As I have been noting the silver MACD signal, it has slightly broken out on this move up, which is an early warning sign to me.
To address the issue of the GDX breaking its downside set up, remember that this was not a confirmation that we will not see a 5th wave lower, but rather that the IMMEDIATE downside GDX set up was invalidated.
For now, my "primary" count still has us in a 4th wave rally. In the GDX, I am slightly modifying the resistance region from 26.25 down to 25.92, which is where the a=c off the lows is pointing towards. A strong break out through that region opens the door to us having potentially bottomed already, and heading to the upper blue box to complete wave 1.
In GLD, my resistance remains at 124, and in silver it is still at the 18.60 region.
But, should we break out without having an appropriately completed downside structure it does make me consider other possibilities, including that this "could" be a larger b-wave rally within this wave ii in the metals complex. That is why I will need to see a full 5 waves up towards the prior highs to give me more confidence in buying the next pullback. I still have concerns about this rally especially since there was no solid bottoming evident to me, nor was the start of this rally what I would normally view as impulsive. So, I am going to be a bit more patient, and allow the market to direct me over the next day or two to get a bit more clarity. I will send out another mid-week update once I do see a bit more clarity. But, I am not as confident as many others that the next phase of the bull market is underway just yet.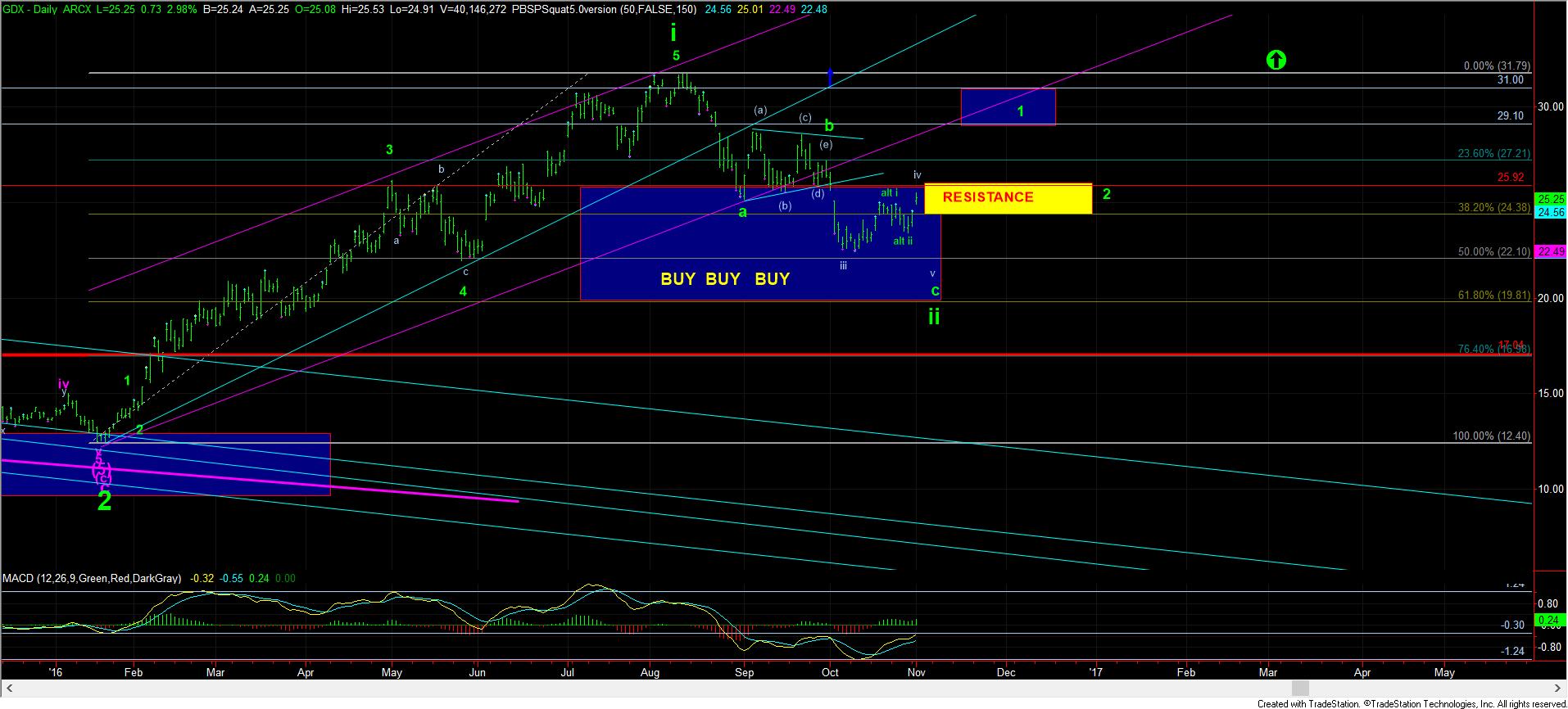 GDXdaily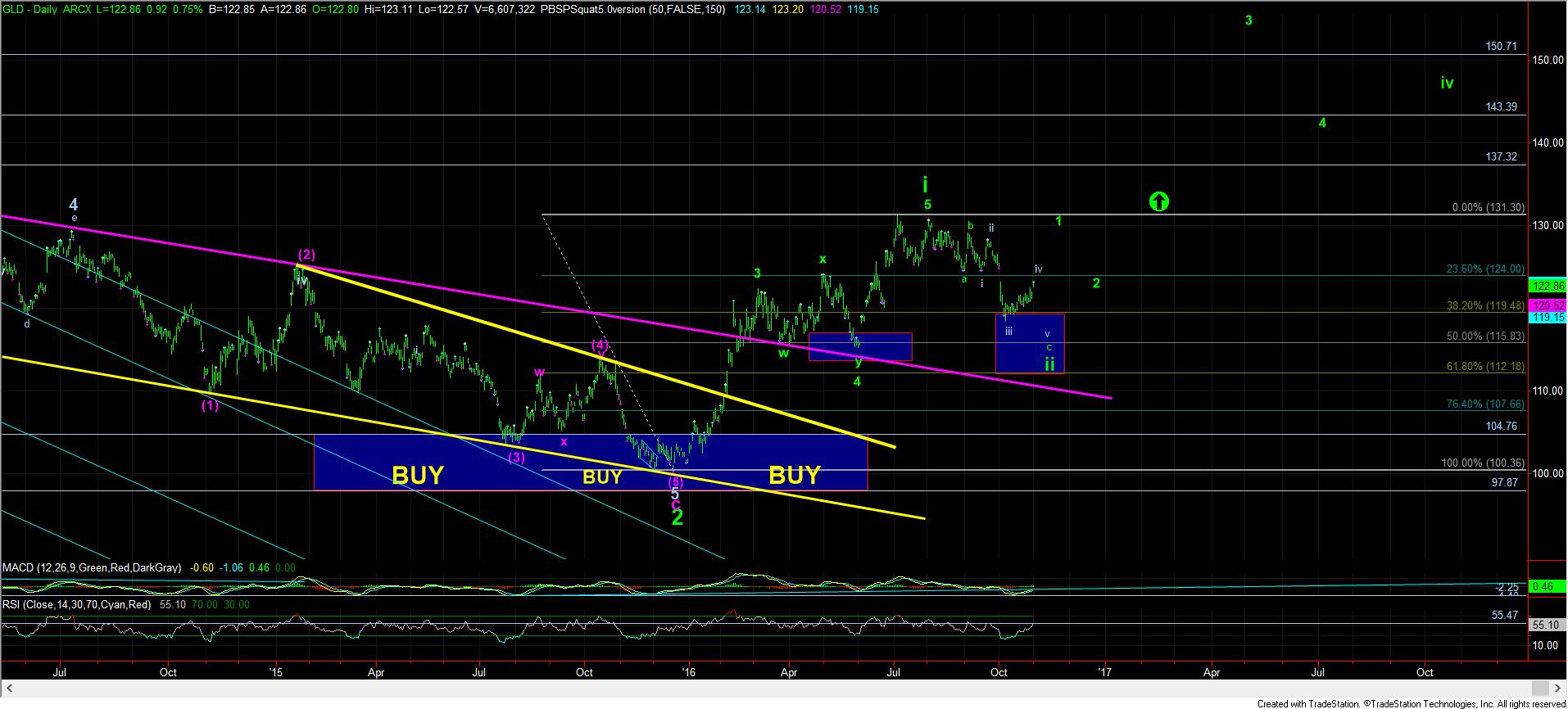 GLDdaily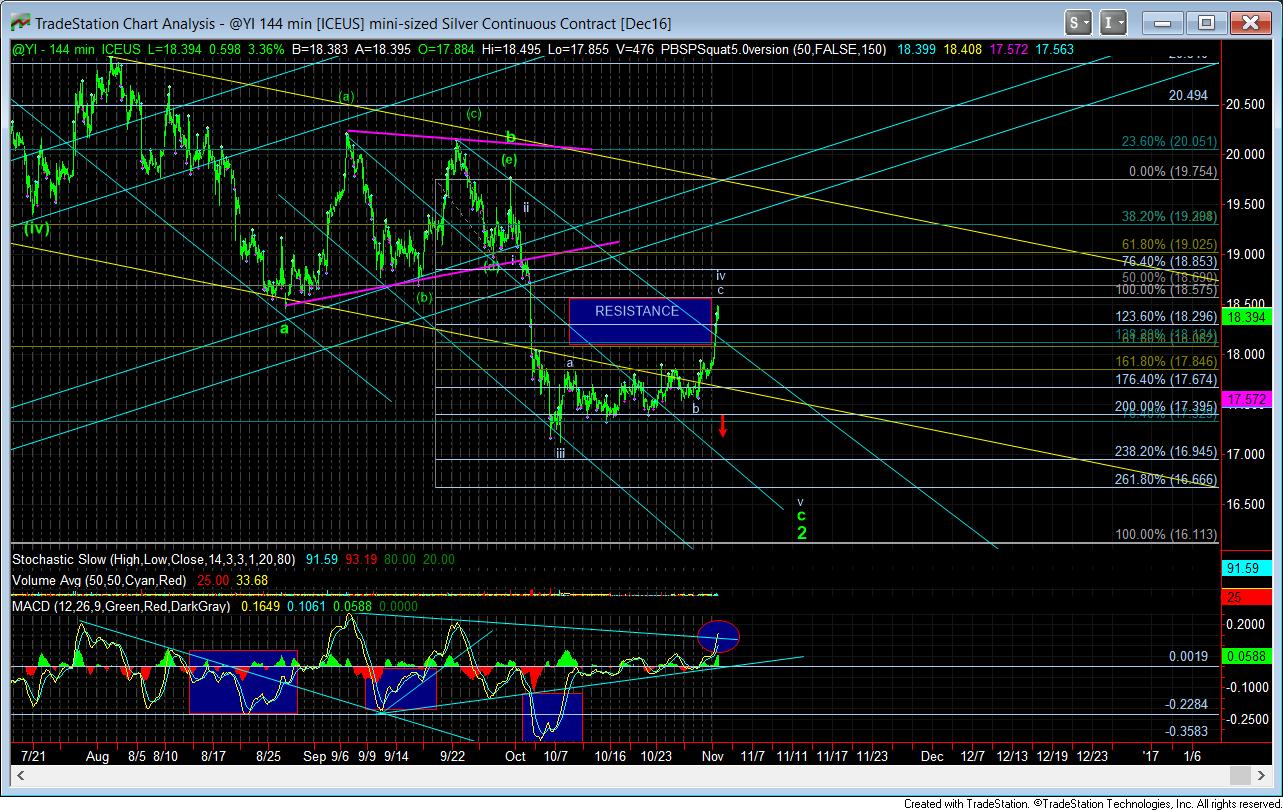 silver144min