Have We Begun A Decline to 80 in the U.S. Dollar Index?
With the U.S. Dollar Index (DXY) taking price lower over this past week, I cannot say that it has done so in the most ideal fashion to make me wholly confident that we have begun the drop to 80. Allow me to explain why I say that, and what it will take to prove the decline to 80 has begun.
We came into the week with the set up in place for the DXY to drop towards the 93.45 region for wave (iii) of an initial 5 wave structure off the recent highs. While price has certainly dropped as per our initial expectations, I cannot say that the structure of that drop is clearly impulsive.
While we have certainly not invalidated the potential to complete all 5 waves to the downside in red, there is a certain amount of overlap that we saw on Wednesday and Thursday that does concern me a bit about the impulsive nature of the decline. Moreover, the MACD on the 21-minute chart is presenting a positive divergence in what should be the strongest segment of this 5-wave DXY decline.
Again, while it is still quite possible that the DXY will continue lower to complete 5 waves as presented in red, I have to note the two issues I am seeing with the potential for that 5-wave structure to complete. In fact, a bounce back through 94.50 would be an initial signal that would concern me further regarding the DXY's ability to complete that 5-waves down in a standard impulsive fashion.
Yet, should we be able to complete 5 waves down off the recent highs, it would certainly be a strong indication that we have begun a drop to the 80 region. And, for those trading the DXY, a completed 5 waves down can have you looking to short the corrective rally I would expect after that initial 5-waves down completes.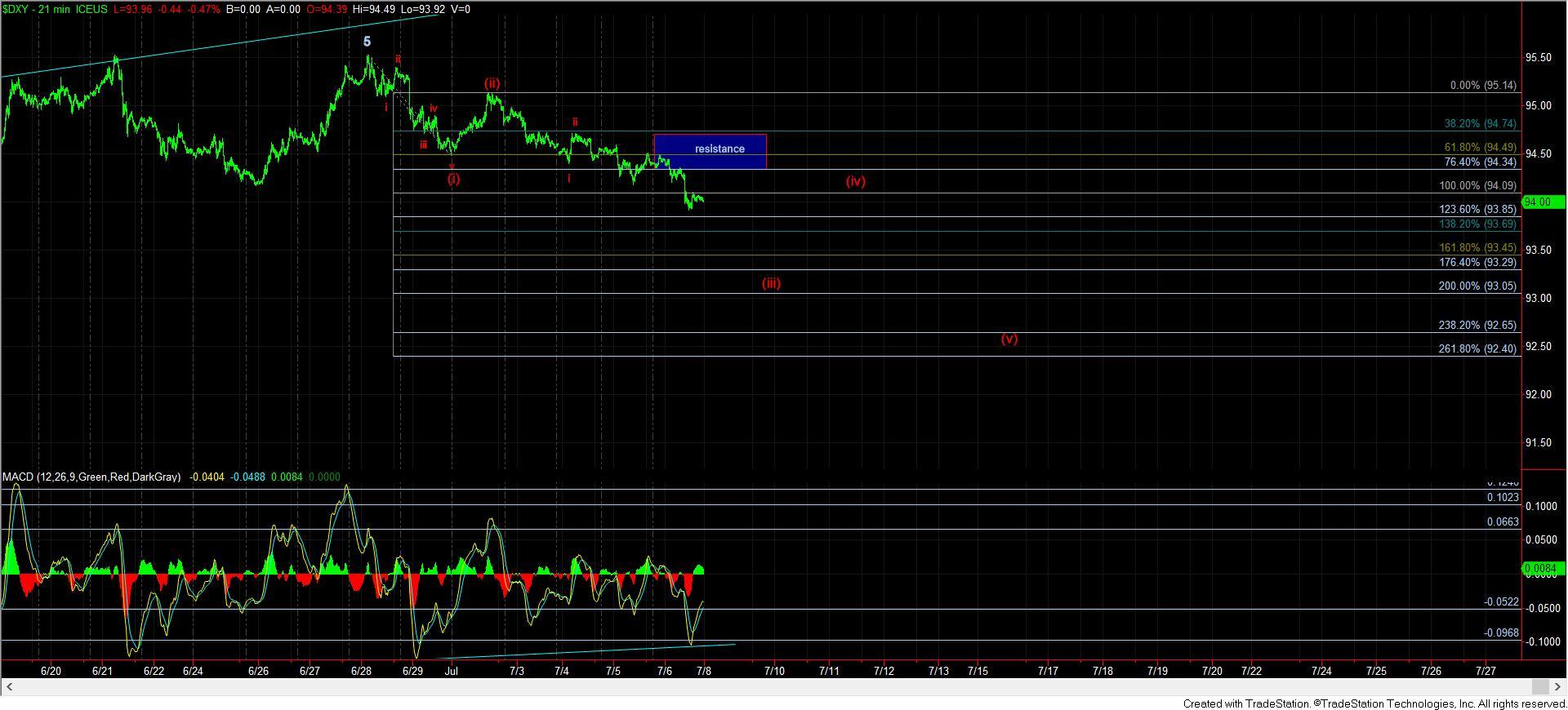 DXY21min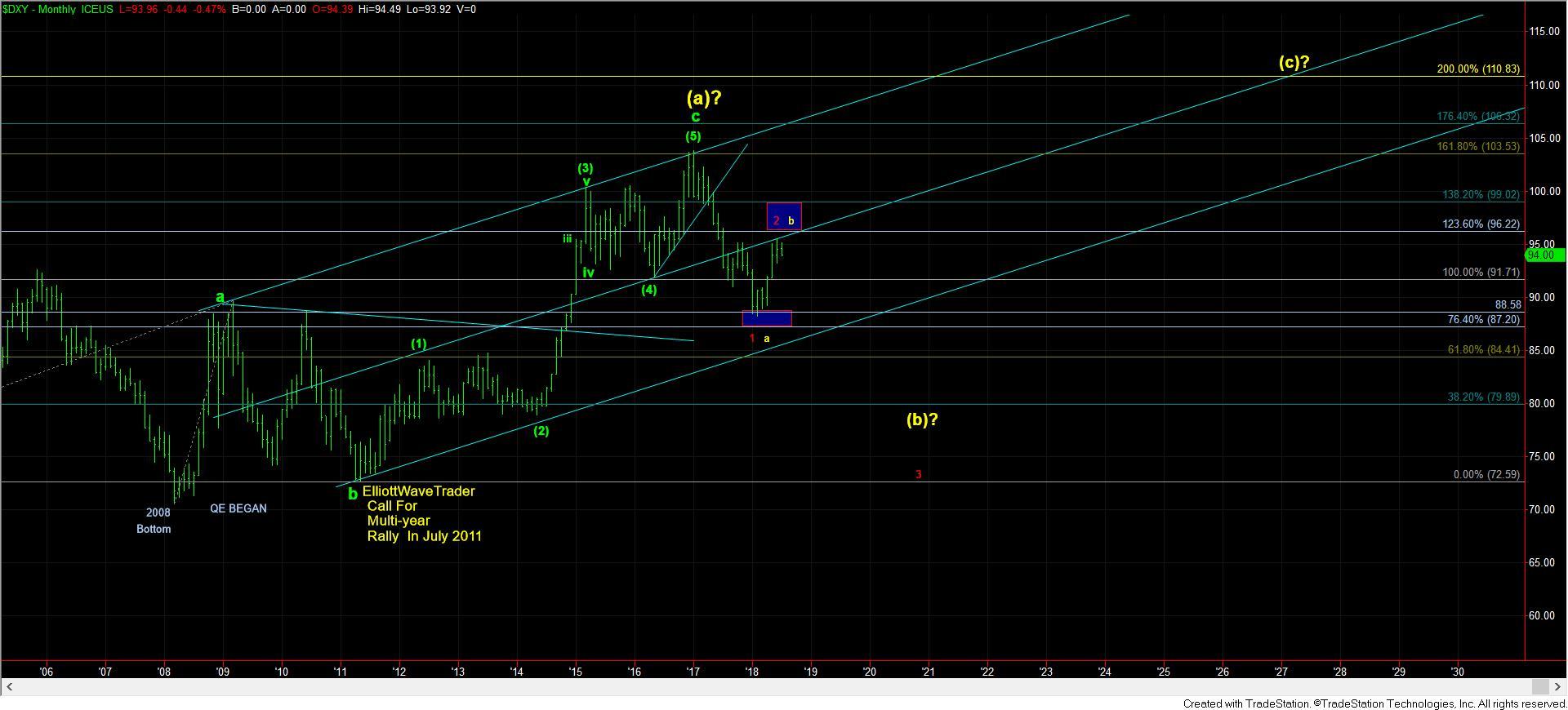 DXY monthly