As I have been posting over the last few days, the set up in silver had me concerned about a 5 wave move down off the highs. So far, that has not happened, especially with the market now turning up.
So, in the GDX, we have a full 3 wave b-wave structure in place, which has me now looking for a 5 wave structure for wave 1 of c. Once we get that, we can look to the long side a bit more aggressively for this c-wave higher FOR JUST A TRADE.
As far as GLD, it really looked much stronger on this decline and held much better. Therefore, it does open the door to a bigger rally, which is pointed out in blue on the daily chart. I will be watching how this progresses to be more certain.
So, as long as lower lows are not seen in silver and GDX before a 5 wave move off the lows has been seen, I will be looking higher for the c-wave rally.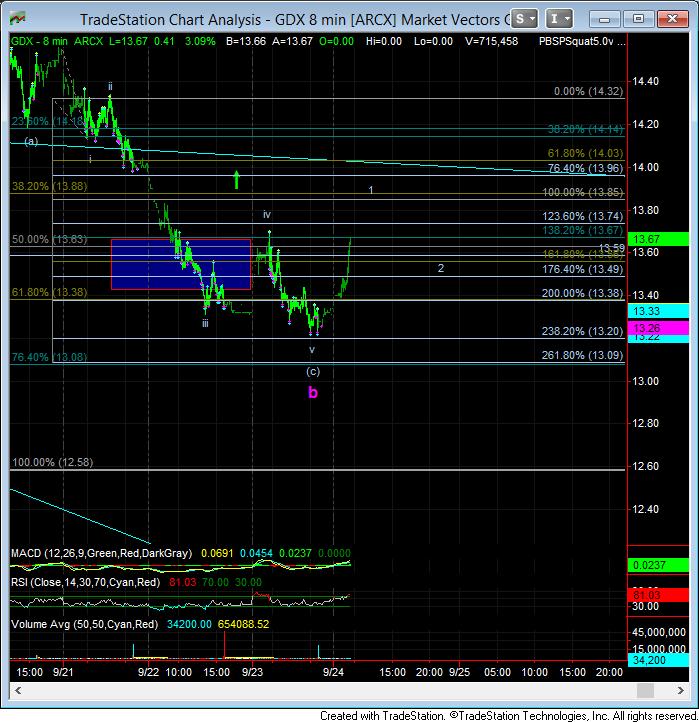 GDX 8 min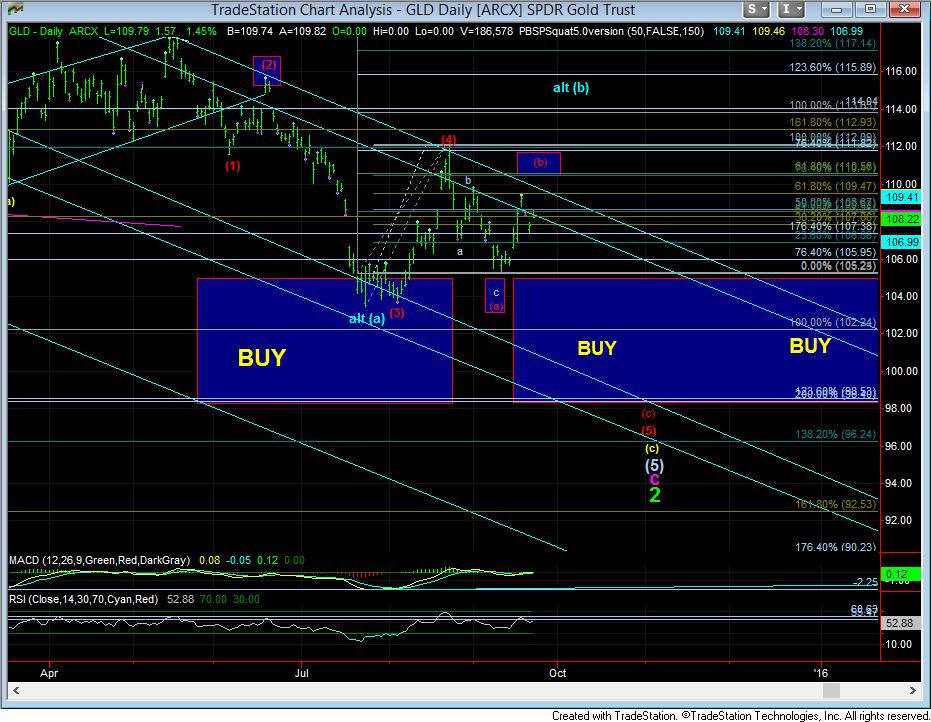 GLDdaily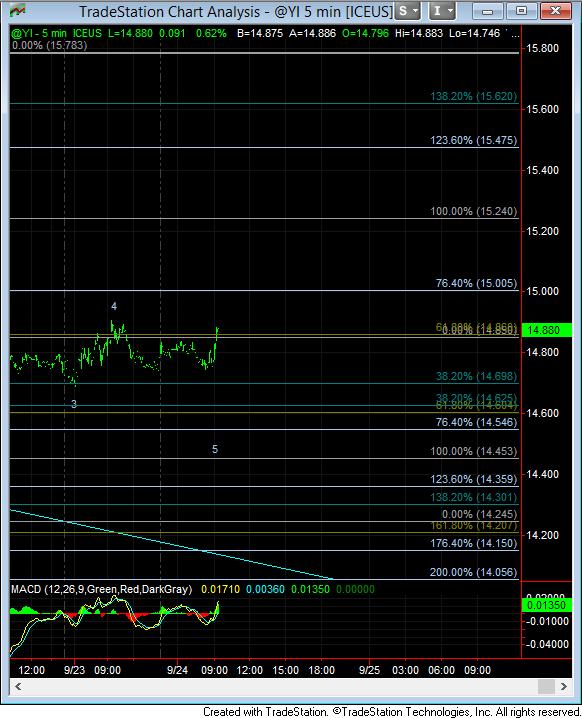 silver5min