Yesterday, we were noting the potential set up for the market top gap up today and prove that a bottom has been struck in the complex. While we got a gap up today in the metals complex, I cannot say with conviction that the market has proven any bottom being in place.
When we look at all our charts, we see that all markets are still below their resistance regions. Nothing has proven to have broken out just yet. Moreover, I cannot say that silver has a strong impulsive structure off the lows, even though we saw tremendous relative strength in that chart today, and of late in general. But, unless it is able to take out its resistance, I have to remain cautious.
Moreover, the GLD certainly did rally this morning in a minor 5 wave structure (counted as wave i of 3), but it has pulled back to its .618 retracement of that move off yesterday's pullback low. So, technically, GLD has a 1-2, i-ii structure in place. And, as long as it does not break back down below 111.70, it still has further gap up potential to take it through our resistance box.
As far as GDX is concerned, we need to minimally break back up through the broken neckline at 22.10 before we can even begin to consider any bottom being in place yet.
But, for now, I will be keying in on the weakest of the charts, and that is the GLD. If it can hold 111.70 and break out over 113, then I will be looking for a complete 5 wave structure up in the 115 region for wave (1) off the lows. I will then need to see a corrective 3 wave pullback, followed by a continued rally through the top of wave (1) for me to be able to confidently believe we have bottomed in the larger degree 2nd wave in the complex.
However, if GLD should break below 111.70, it opens the door to fall back down to the 109.50-110 region, which would likely coincide with a 5th wave down in the GDX and silver, which still seem like they can handle one more lower low and not break their larger degree bullish patterns, or their strong positive divergences at the lows.
Needless to say, tomorrow is very important, and will either make or break this bottoming potential.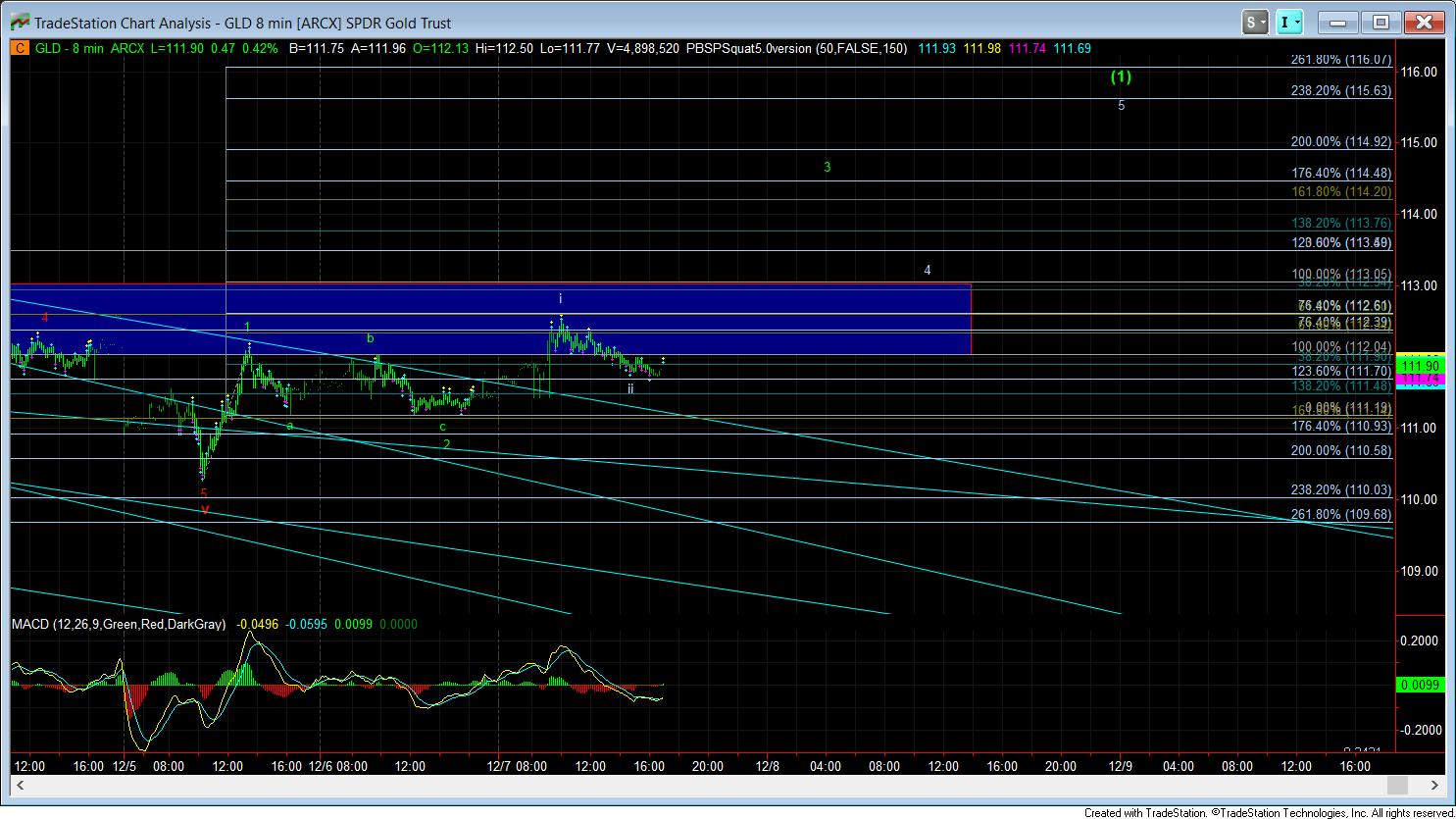 GLD 8min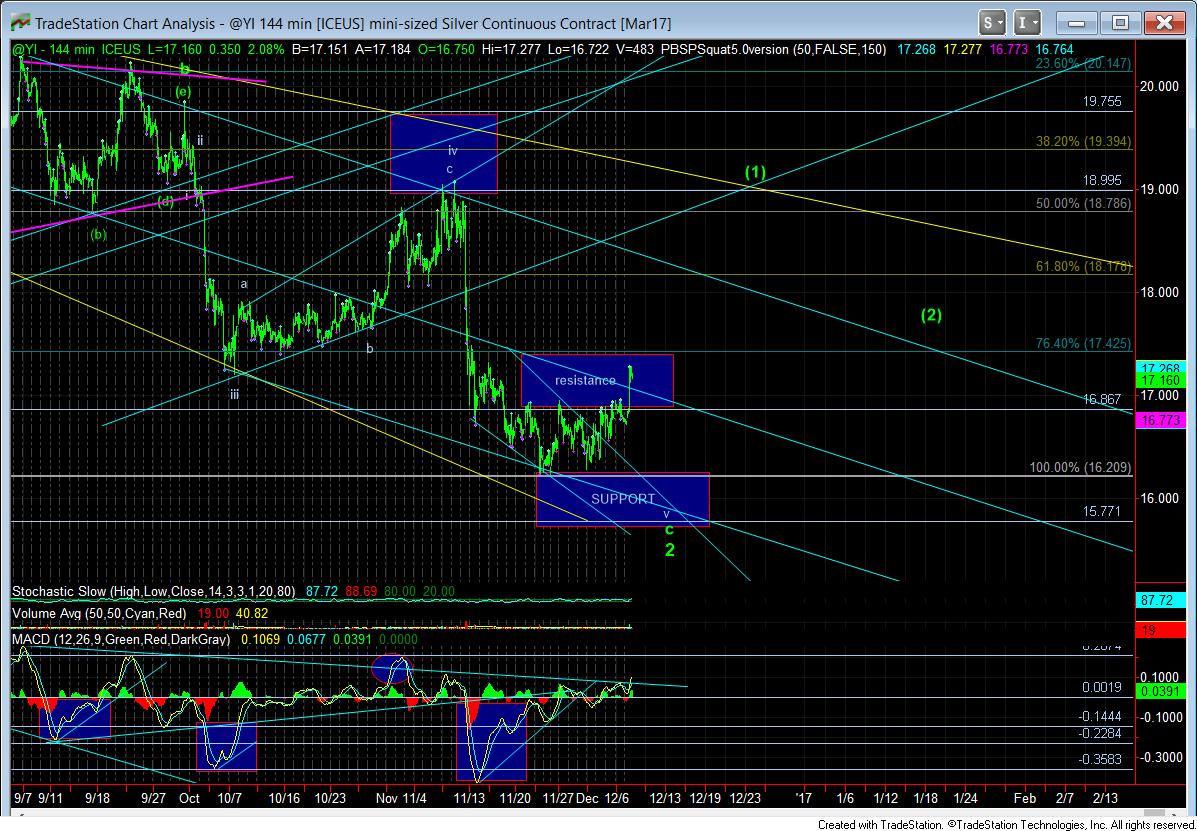 silver144min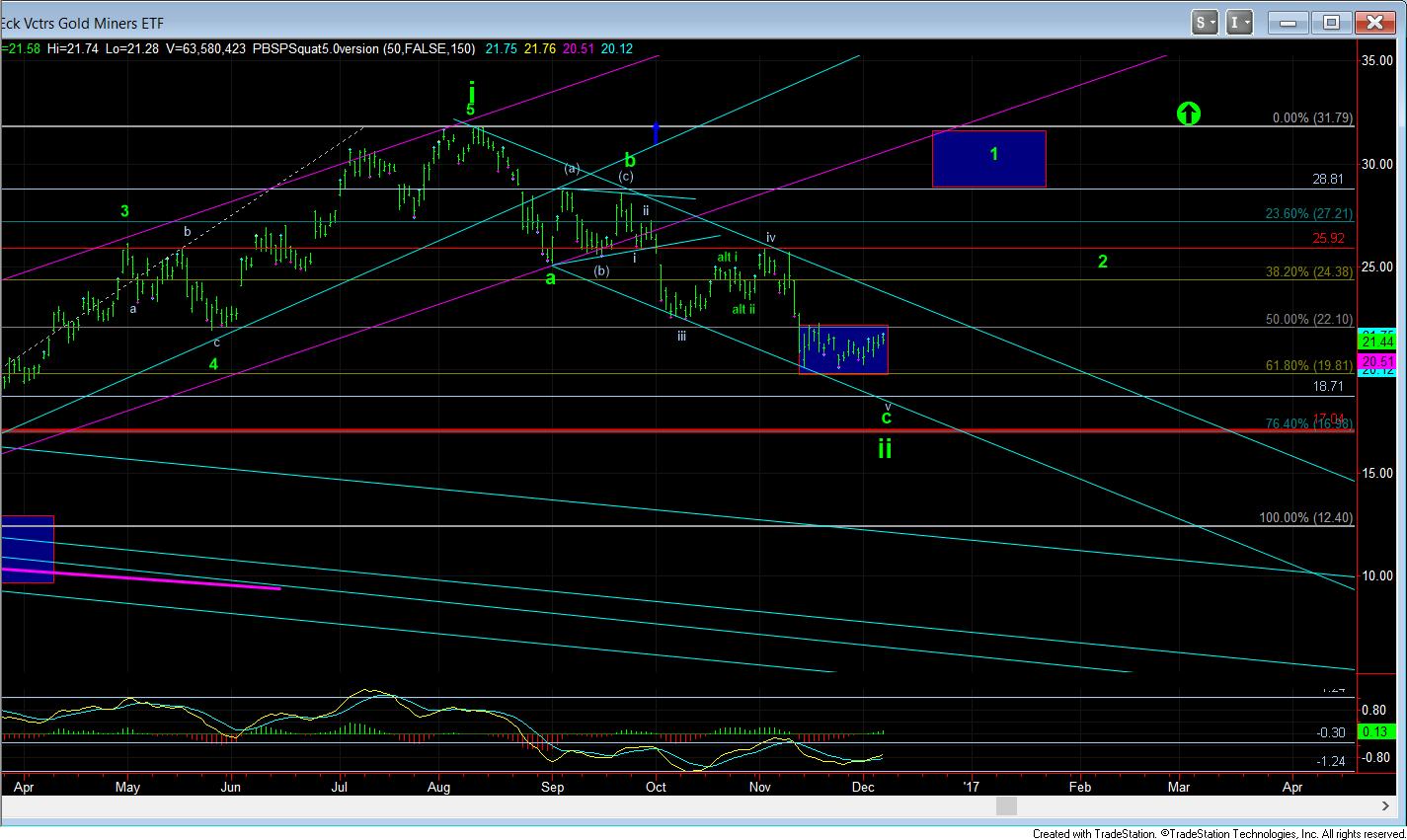 GDXdaily