As we progress in time in the metals complex, the structures are beginning to resemble more of a 2nd wave pullback. And, I am starting to get a bit more comfortable with the green count. While we clearly still have a bit more to prove before I am willing to take an aggressive long position, the structure is filling in a bit better.
As you can see, both GLD and GDX are now retracing towards their ideal targets for a 2nd wave, between the .382-.618 retracements of the prior rally. That is a nice retracement for a 2nd wave, with the metals more traditionally seeing the upper end as the target for their 2nd waves.
So, at this point in time, we still need to see an impulsive 5-wave structure taking us to our next market pivot zone on all the charts. Thereafter, we will need to see a corrective pullback, followed by a rally through the high of the next rally, and then we will likely have a 3rd wave in progress in the metals.
While the market is coming closer to our ideal targets for a 2nd wave, we still need a bit more patience before we begin to get more aggressive in the complex. For now, I am still just riding my standard long positions.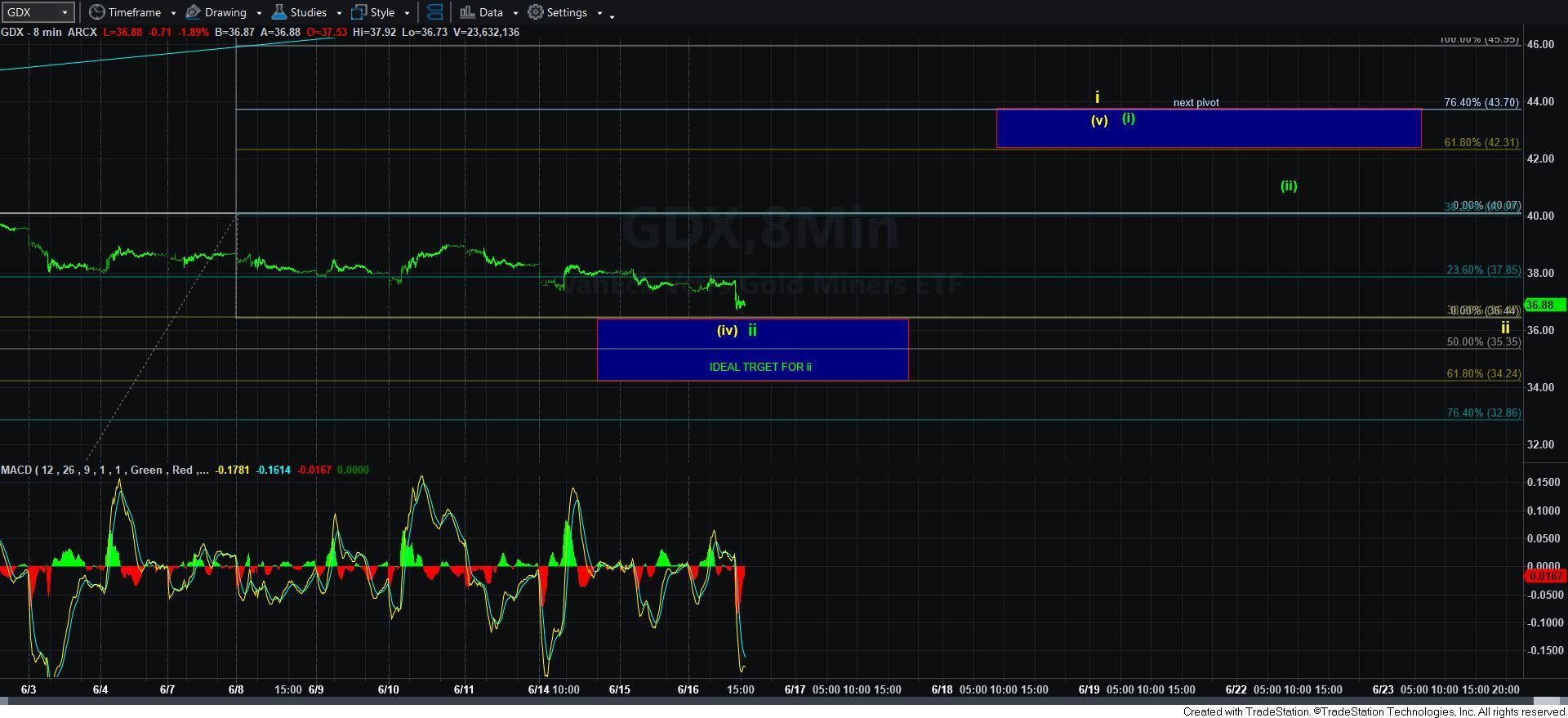 GDX8min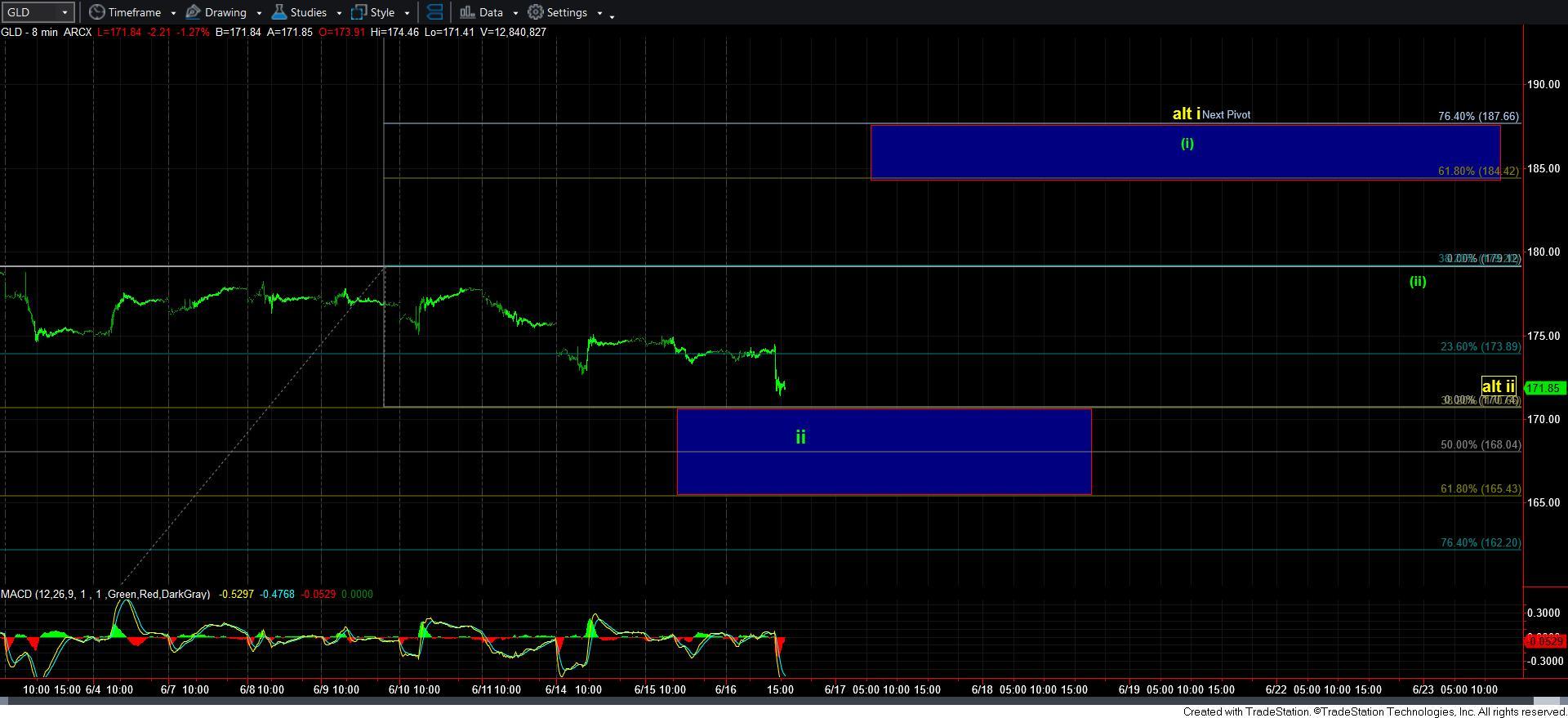 GLD 8min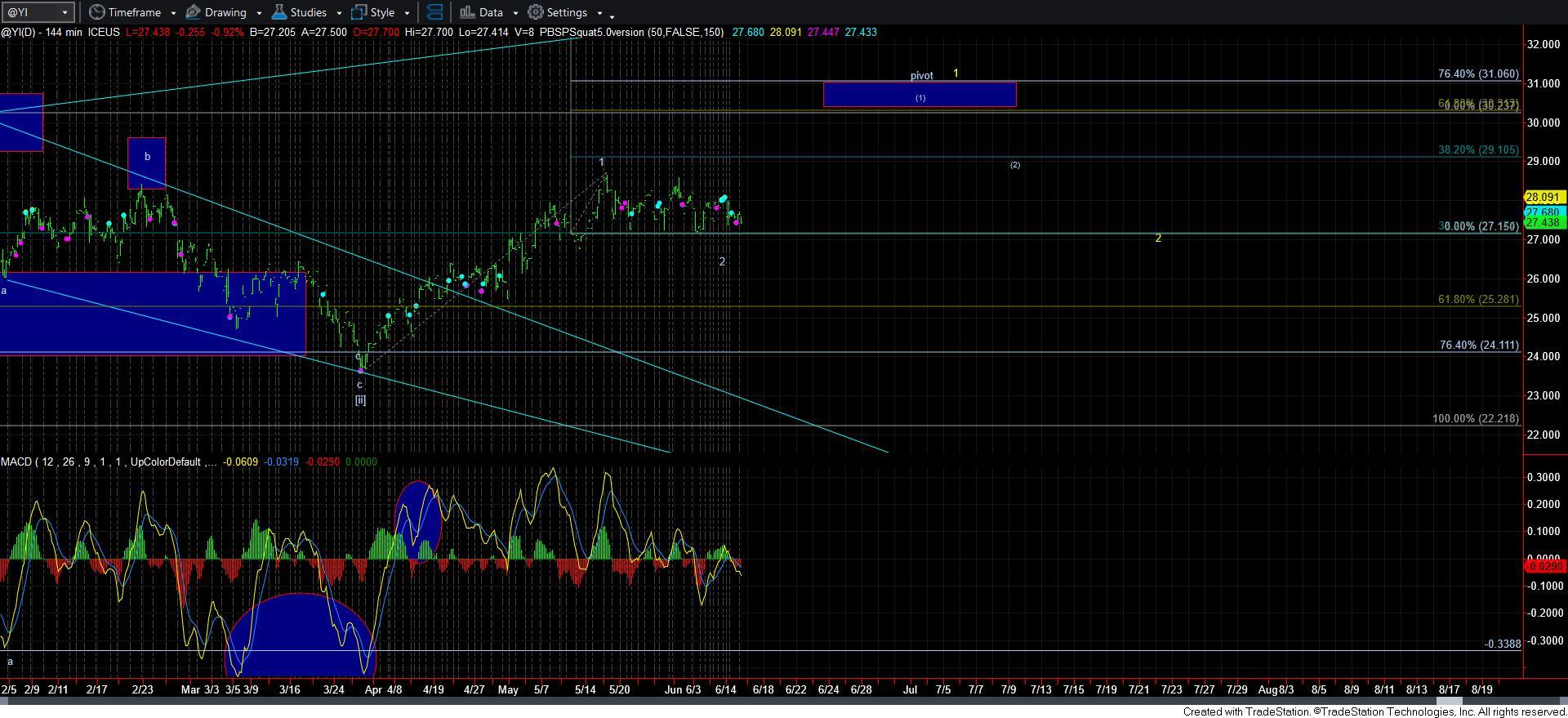 silver144min