Game Plan - Market Analysis for Jun 2nd, 2015
Since metals are at a cross roads right now, I think it would be best to send out another Market Update with the wave alert I sent out earlier:
As GDX gets closer to reistance, allow me to preemptively tell you what I am seeing.
First, if we cannot move through the 19.92 level and break below 19.15, we are likely heading to the final lows.
Second, if we can break over 19.92, but remain in the resistance box, and t hen take out 19.43, then we are likely headed to the final lows.
Third, if we can move through the resistance box and target the 21 region, then I will be looking to go long on a retest of the resistance box from above as a wave 2 of (c), with targets potentially over 23 for the (c) wave of the bigger b-wave.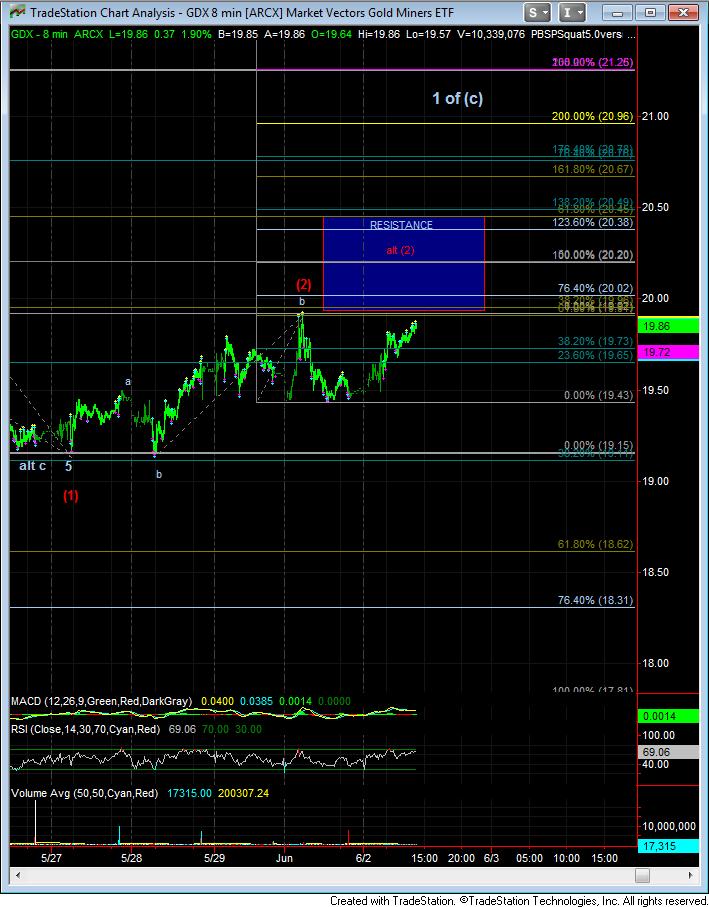 GDX5min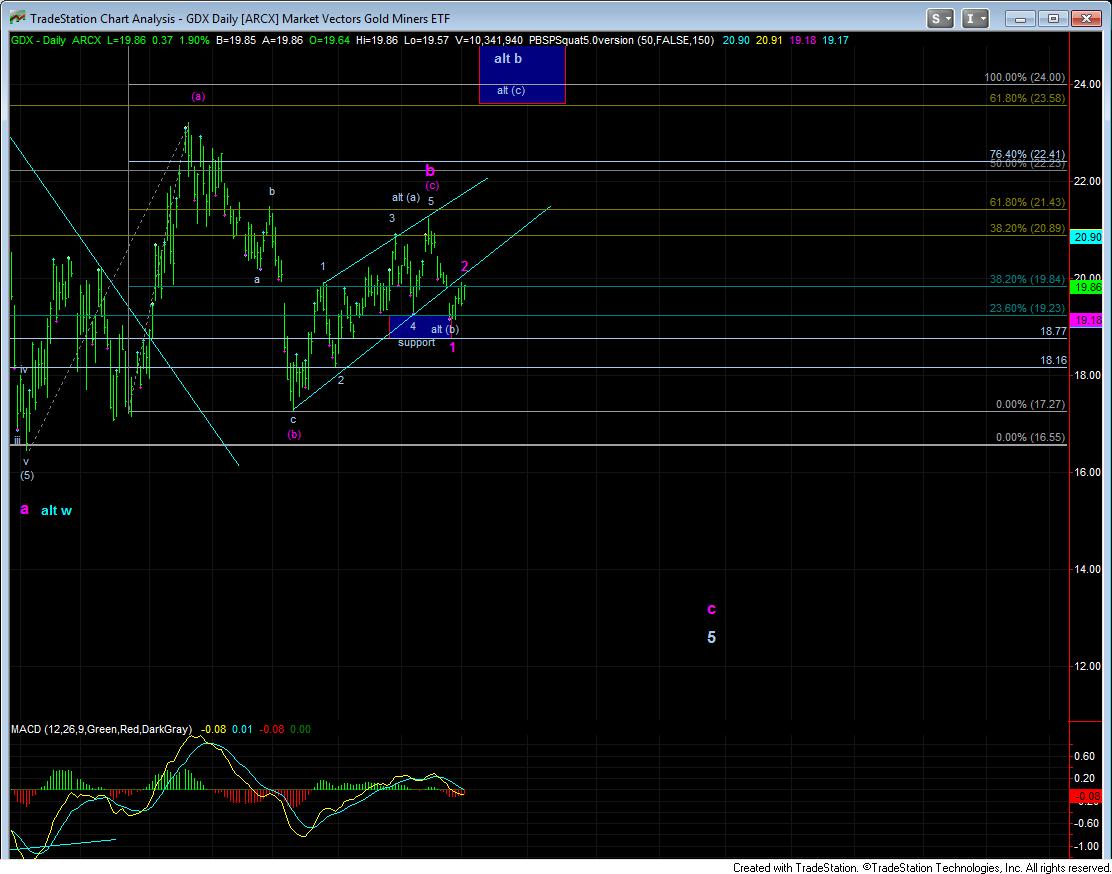 GDX