GLD Breakout Ramifications - Market Analysis for Aug 10th, 2015
GLD Breakout Ramifications (From Avi)
With the GLD break out over resistance, I wanted to send out a Market Update, even though I am out this week.
Today, I sent out the following alerts, which summarizes my perspective on all three charts:
GLD took out the 105.75 resistance level. This has opened the door to a larger wave iv, which can target the 107.50-108.50 region. As long as we remain over the 105.50 level, I see the 107.50 level at a minimum as being struck. A break down below 105.50 would suggest that we will not reach that high, and this c-wave of iv may turn out to be an ending diagonal.
I have been struggling with the iii, iv and v in the GDX, but I think this now makes the most sense.
Silver is now at the resistance region I noted over the weekend. I would rather not see it move through this region of the upper Bollinger Band and the 50dma so that I can maintain this as a wave iv count. Through it, and I have to consider alternatives, but nothing is still suggestive that the final bottom has been struck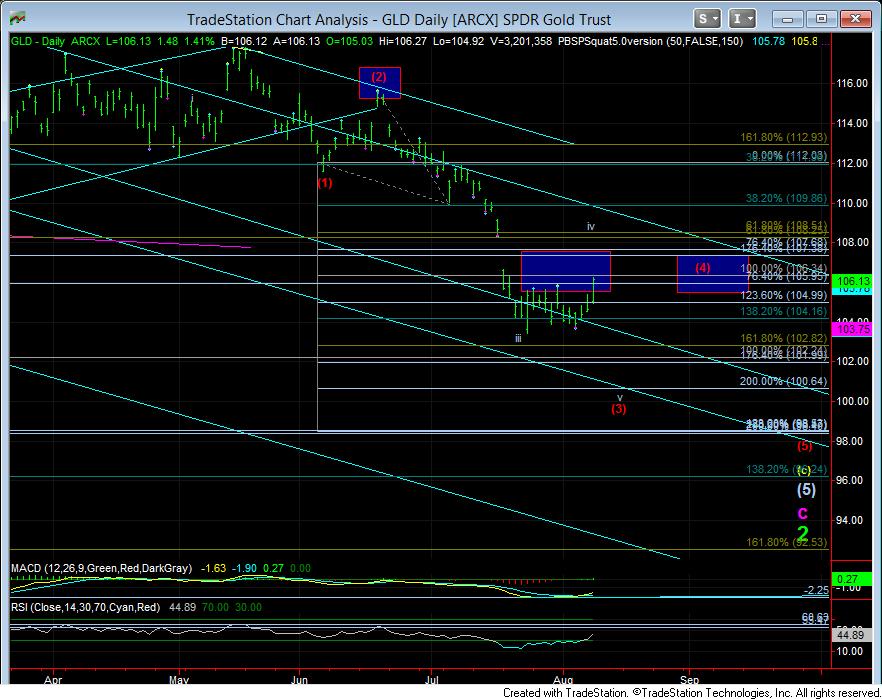 GLDdaily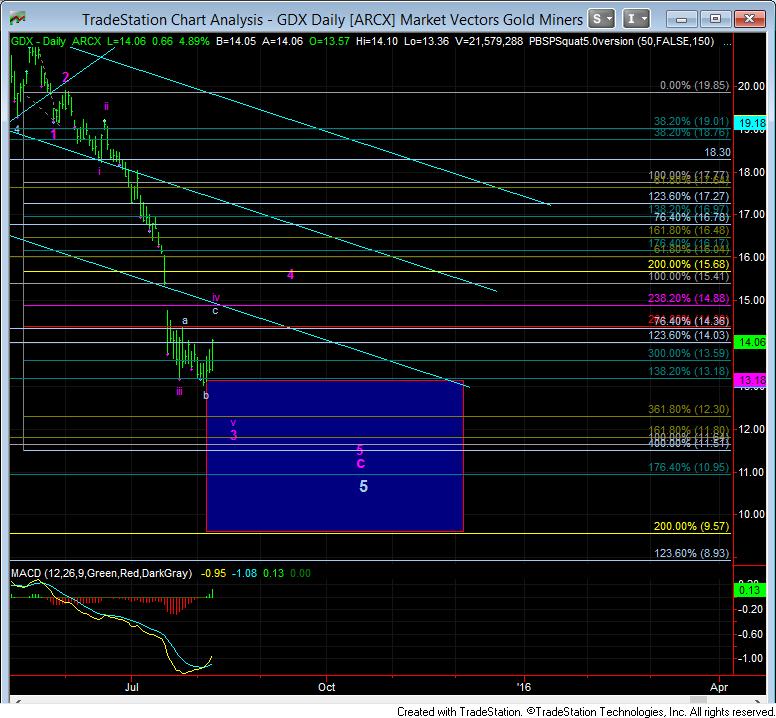 GDX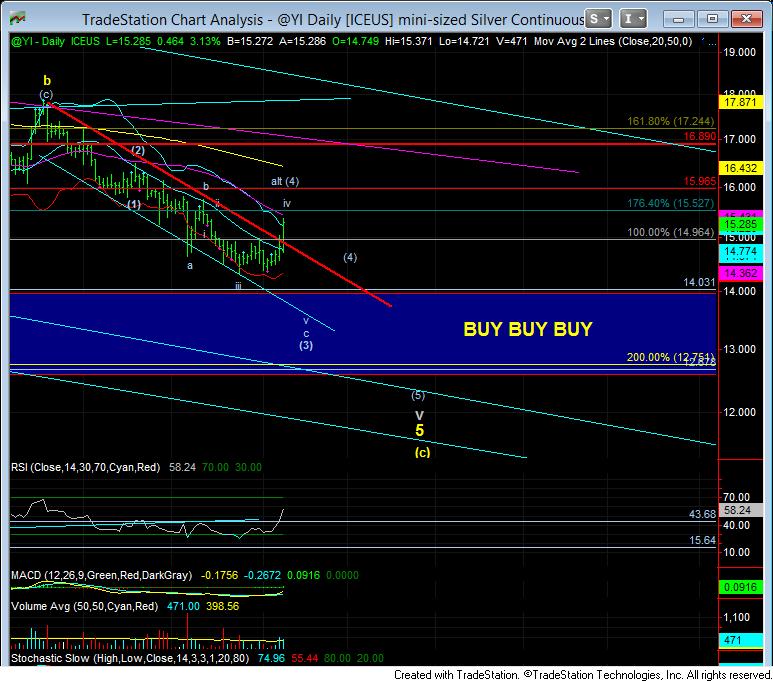 silver daily