GDX Update - Market Analysis for Dec 10th, 2018
With the break out over 20.51, it strongly suggests that the wave iv has not yet completed, as we prepared you for quite some time. However, the question now is if we head higher to the 22 region directly, or if more pain is going to be seen before this wave iv completes.
In the micro structure, as long as we hold the 19.90 region of support, I want to see the GDX continue higher to complete wave iv in direct fashion. And, yes, when we broke over 20.51, I did stop out of a good portion of my hedges.
But, if GDX breaks back below the 19.75 region in impulsive fashion, it would suggest a more protracted (b) wave in this wave iv, as presented in blue. That would likely stretch out this wave iv until the end of the first quarter of 2019, which means we may not see the bottom to wave v until the middle of 2019. So, that is why I say that this alternative could mean more pain, as it would take us much more time until this corrective structure completes.
However, with the ABX still pushing higher, and as long as it holds over the 13.50/.60 support, then it may pull the GDX up with it while it completes its more extended wave (i) into the target box above.
I will do the regular update on Wednesday night. But, I just wanted to present this potential to you so you are not taken by surprise should we be unable to follow through immediately to the upside.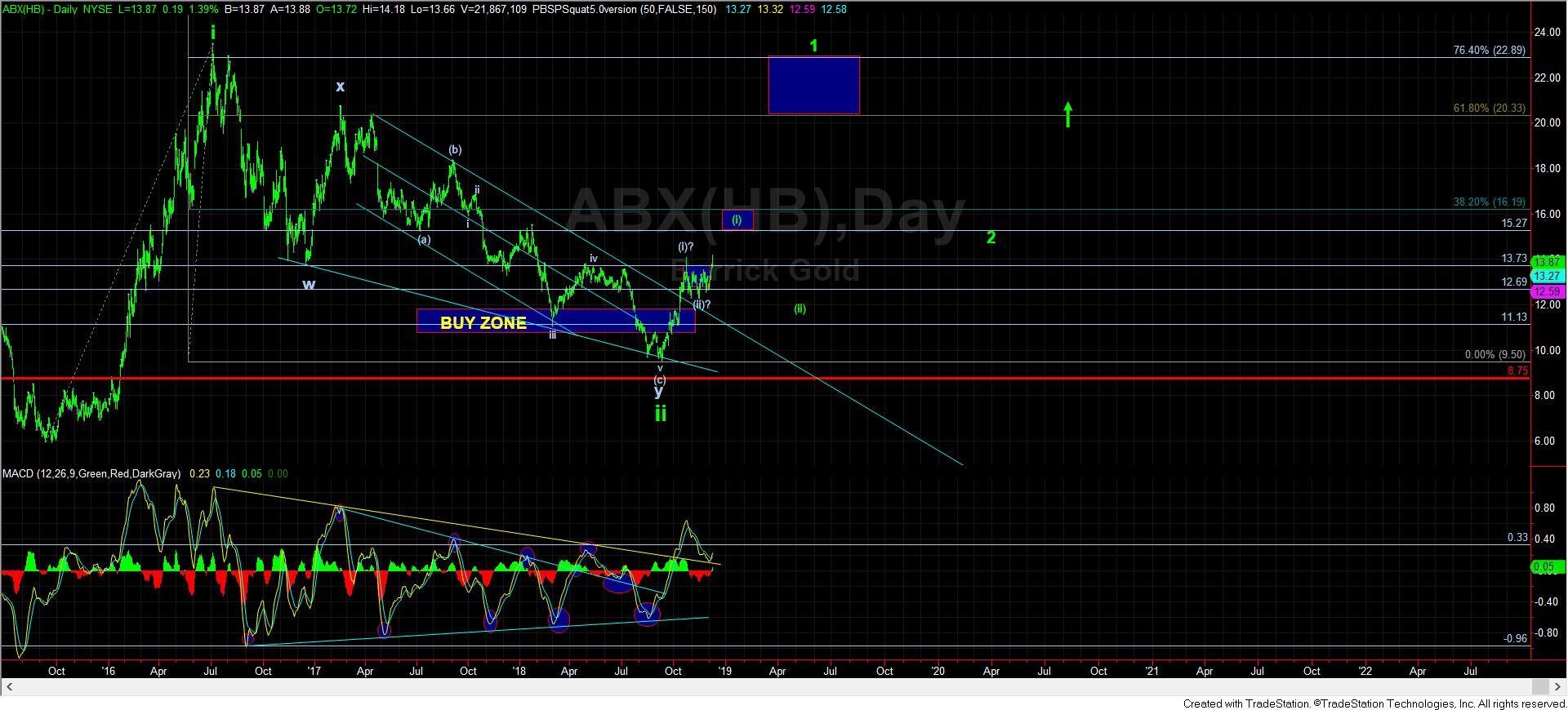 ABXdaily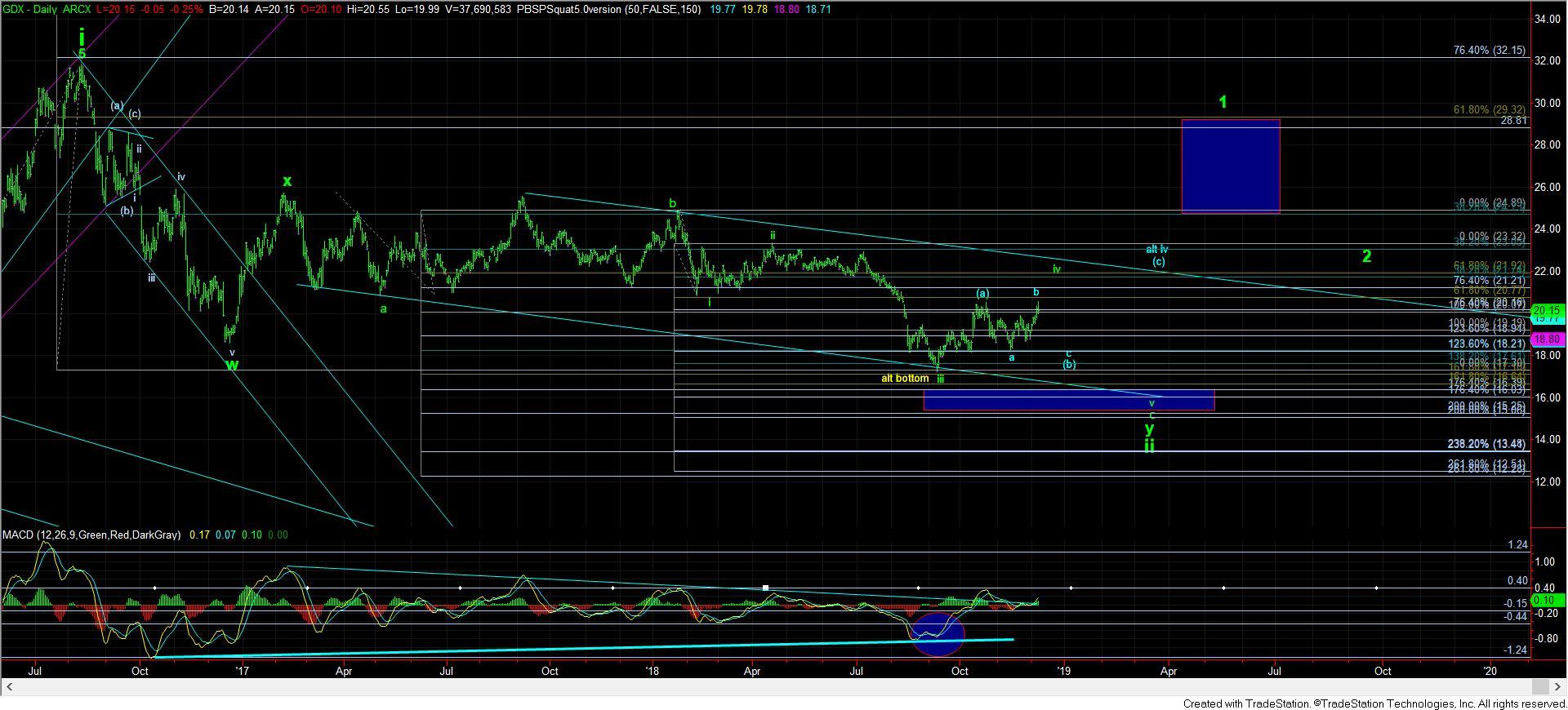 GDXdaily