GDX Update - Market Analysis for Mar 9th, 2017
I have been looking this over and over, and no matter how many ways I try to strike holes in this analysis, it is still pointing to the fact this is bottoming imminently-at least based upon the probabilities.
We have a textbook 5 wave c-wave down here, which has followed Fib Pinball in almost textbook fashion the entire way down. So, 7 or 8 of our ten times, this market is setting up for a powerful reversal imminently. While I have been pointing to this potential all week, we have basically been in the same region all week too.
But, along those lines, it also means that 2 or 3 times out of ten this CAN break down. Snce we have to go with the probabilities, I am looking for an imminent reversal. Moreover, I see this as no different than the exact same type of set ups I have pointed towards over the years here at EWT which have provided us with strong reversals the great majority of times. Yes, there have a few that have not played out as expected, but the great majority turned around and gave us quite sizeable reversals.
We will soon see which category this one falls into, but I have to go by the probabilities as I see it.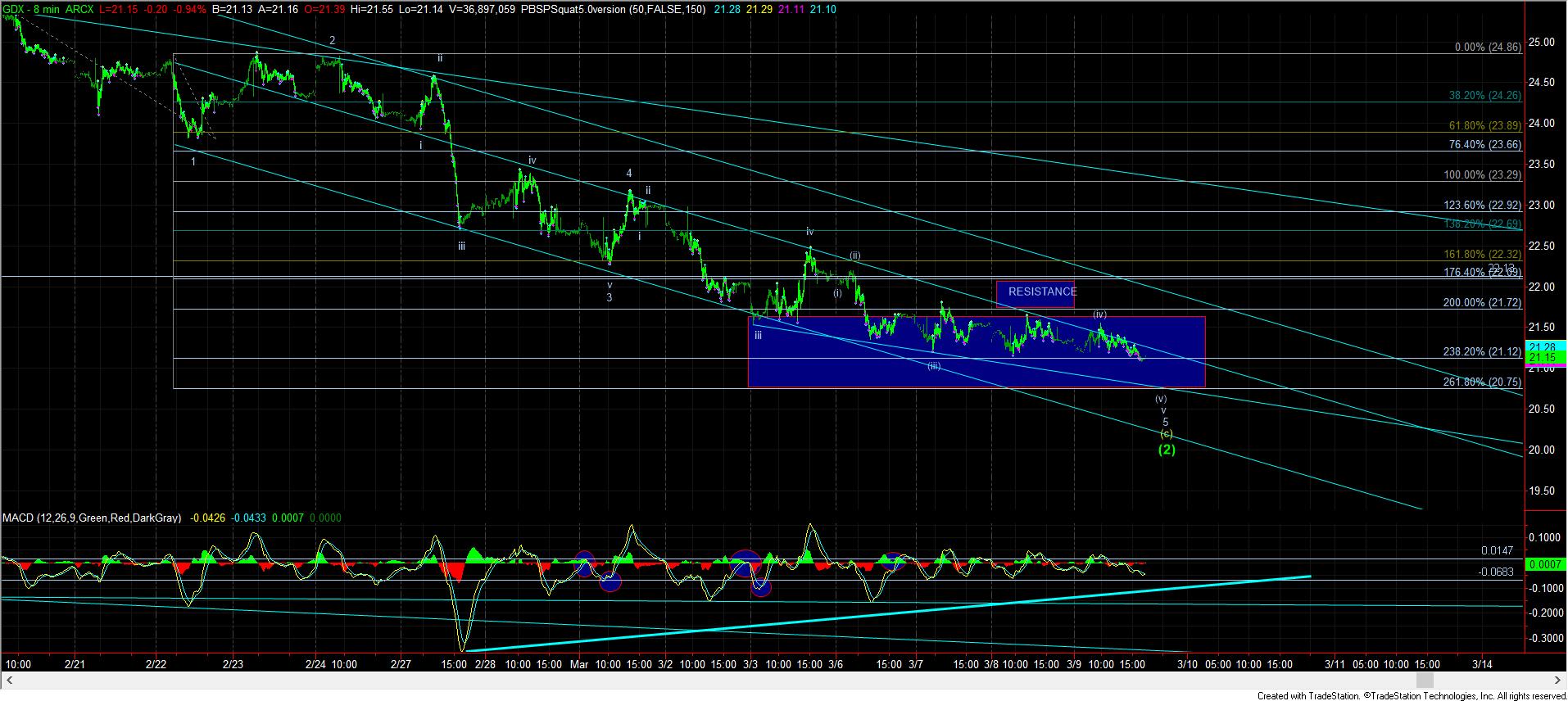 GDX-8min