So, I have been racking my brain as to why GDX looks so crappy, and GLD and silver still have reasonably bullish potential as long as they hold their supports.
This has led me to a consideration of this more bullish potential as shown in the attached 8-minute GDX chart. But, there are very STRONG caveats.
1 – We really MUST hold the [a]=[c] projection for wave [ii], which is in the 34.95 region.
2 - We must rally up towards the new pivot in a 5-wave structure to complete wave 1 of [iii] and NOT CORRECTIVELY.
So, while there is still bullish potential in the complex, please note that this bullish structure is a bit unorthodox with the expanded [b] wave high. Yet, it is something I am forced to consider due to silver and GLD still holding their respective bullish potentials. So, in order for me to even consider this potential, I MUST see us hold 34.95 and rally 5 waves. Otherwise, I am looking for a lower low in 31/32 region.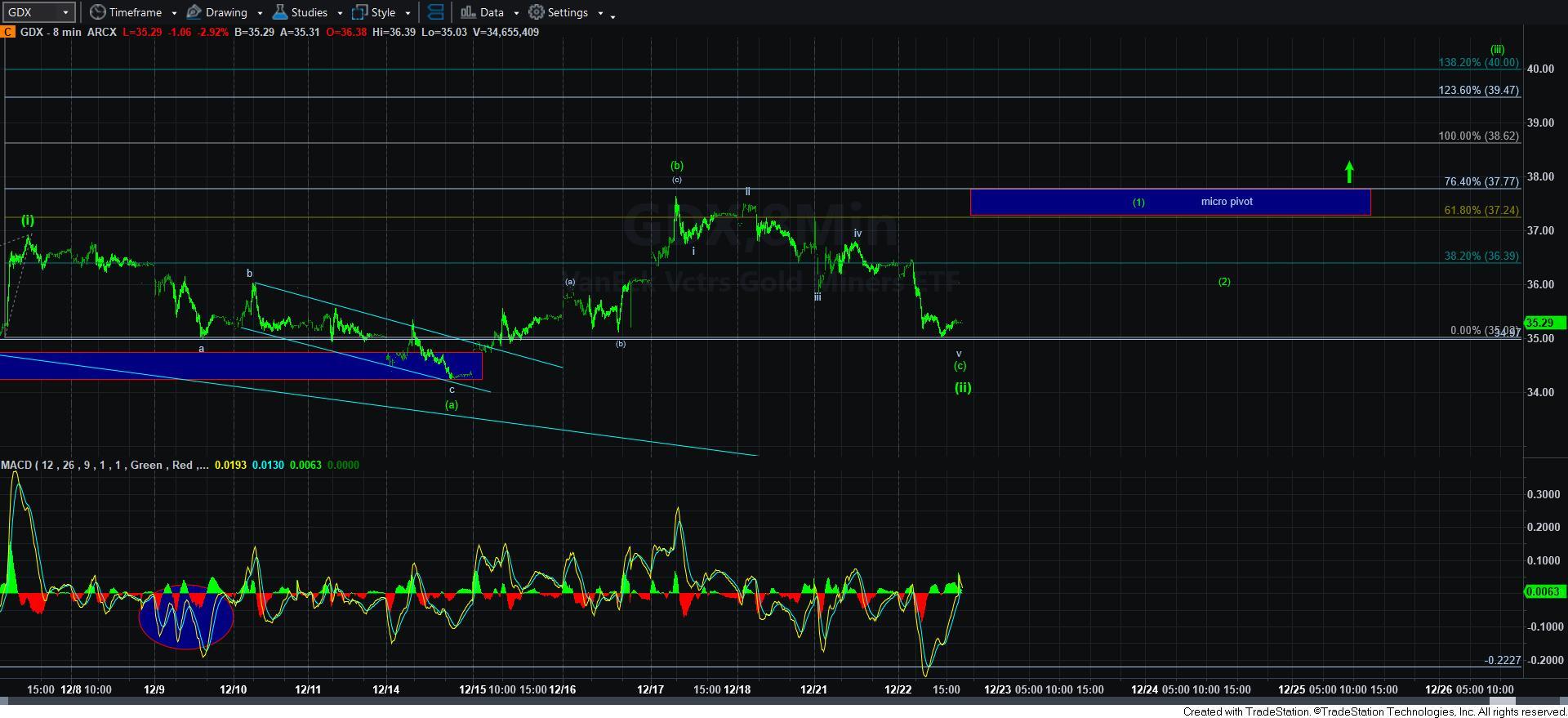 GDX8min