GDX Revision - Market Analysis for Mar 12th, 2020
I want to note that GDX is now at its a=c target for wave ii. However, if GLD has only now begun its decline in the c-wave, I want to at least prepare you that a break of 23.50 in GDX will open an extension to the downside. The amorphous nature of the initiation of the decline in GDX has made this much more complex than it should have been. But, if we do not see a strong reaction in a rally through the downtrend channel when GDX hits 23.60, I want you to prepare for what may be a strong extension to the downside. It could even push us as deep as the 20-21 region. So, PLEASE stay on your toes, and allow the market to turn back up before turning too aggressive prematurely.
And, yes, this is a revision to my post earlier this morning in the chat room, as I have been doing quite a few additional calculations on the structure, and this is what I am coming up with. So, again, please stay on your toes here and make no assumptions about immediate bullishness until we see the market turn, especially since GLD may be starting on its decline to 144-147. For now, I am simply being a bit more cautious due to all the carnage we are seeing in the overall market. So, I am going to be waiting for an initial 5 wave rally off support before I begin to turn bullish assume a bottom is in.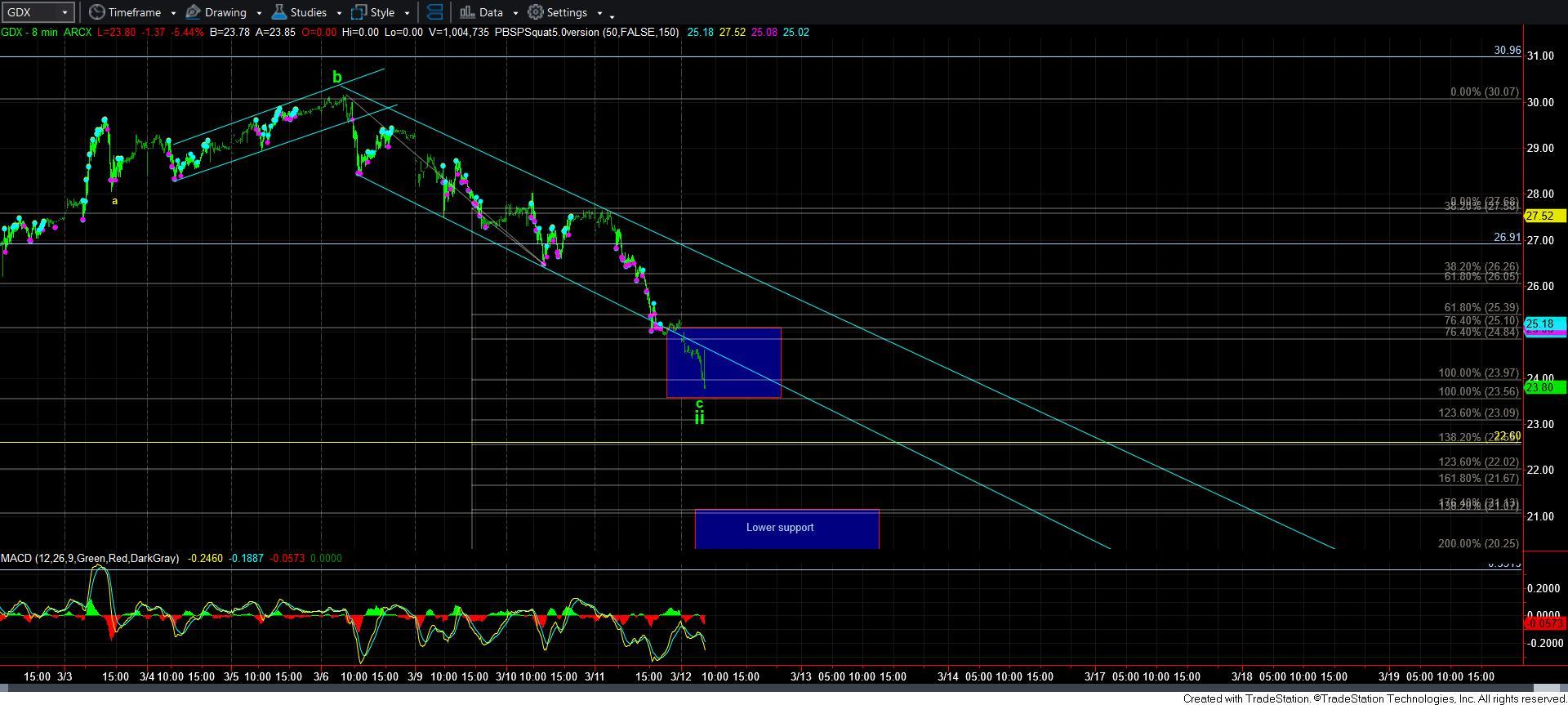 GDX-8min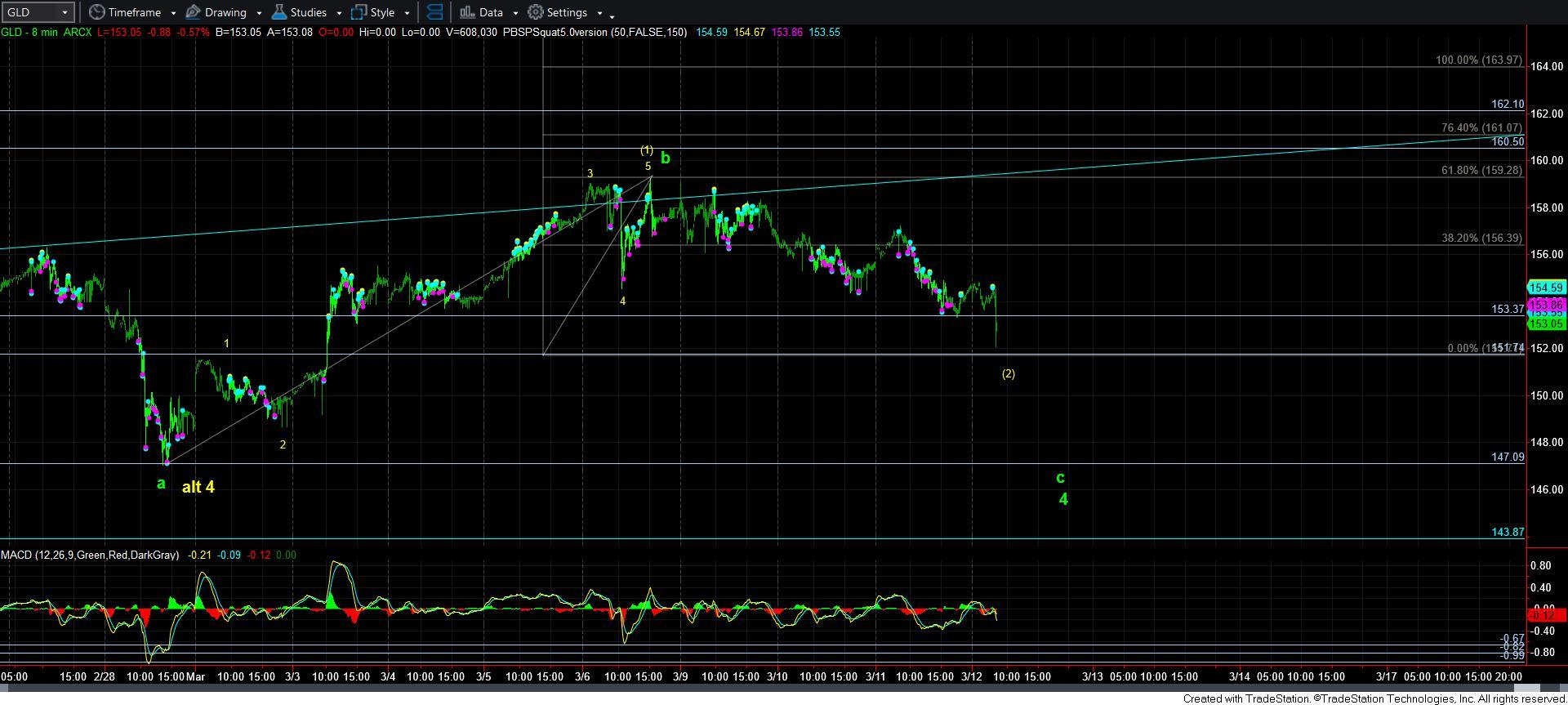 GLD 8min