GDX Got Overlap - Market Analysis for May 1st, 2019
With today's drop, the GDX finally provided us with the overlap with waves i and iv that one normally sees during a diagonal. But, it means the market should not be wasting much time in providing us a reversal if the diagonal is the correct count.
And, such a reversal would be exceptionally important for silver, as it is dropping lower than I had ideally wanted to see at this point in time. Moreover, as you can see from the 144-minute chart, the divergences we have been tracking are starting to break. So, unless we see a strong stick save quite soon, silver may have a date with a 13 handle for a lower low to complete a much larger degree wave 2.
As I highlighted in my updates today once silver began to look weak, the micro structure seems to be pointing down to the 14.40-.50 region – which coincides with the next lower support level. But, that could open the door to bigger extensions to the downside, which can take us below 14. So, silver is now in a precarious position, and will have to see a strong reversal very soon or else 14.40-.50 will be seen in the next day or two, with a strong break of 14.40 pointing us to the upper 13 region.
As far as GLD is concerned, there is not much more to add. If the other charts are able to stage a strong reversal at these key points, I am pretty sure that GLD will likely bottom in its wave iv as well. Otherwise, a break down below 119, with follow through below 118.50 will points us down to towards the lower yellow trend line.
So, the metals market is at a crucial point. It will have to see a strong reversal to save any immediate bullish potential. For if it cannot do so, then it will likely mean further weakness in the coming weeks before a major bottom can be struck.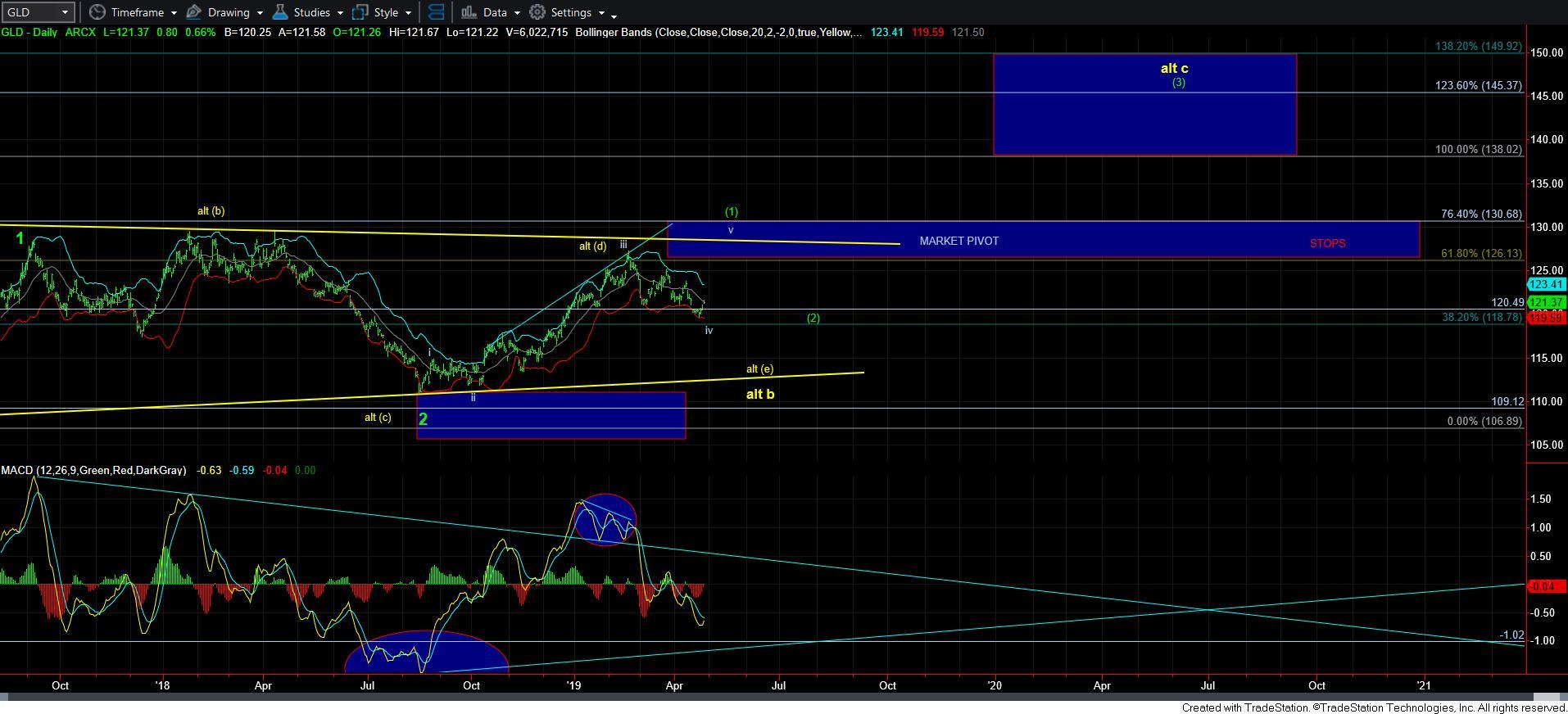 GLD-daily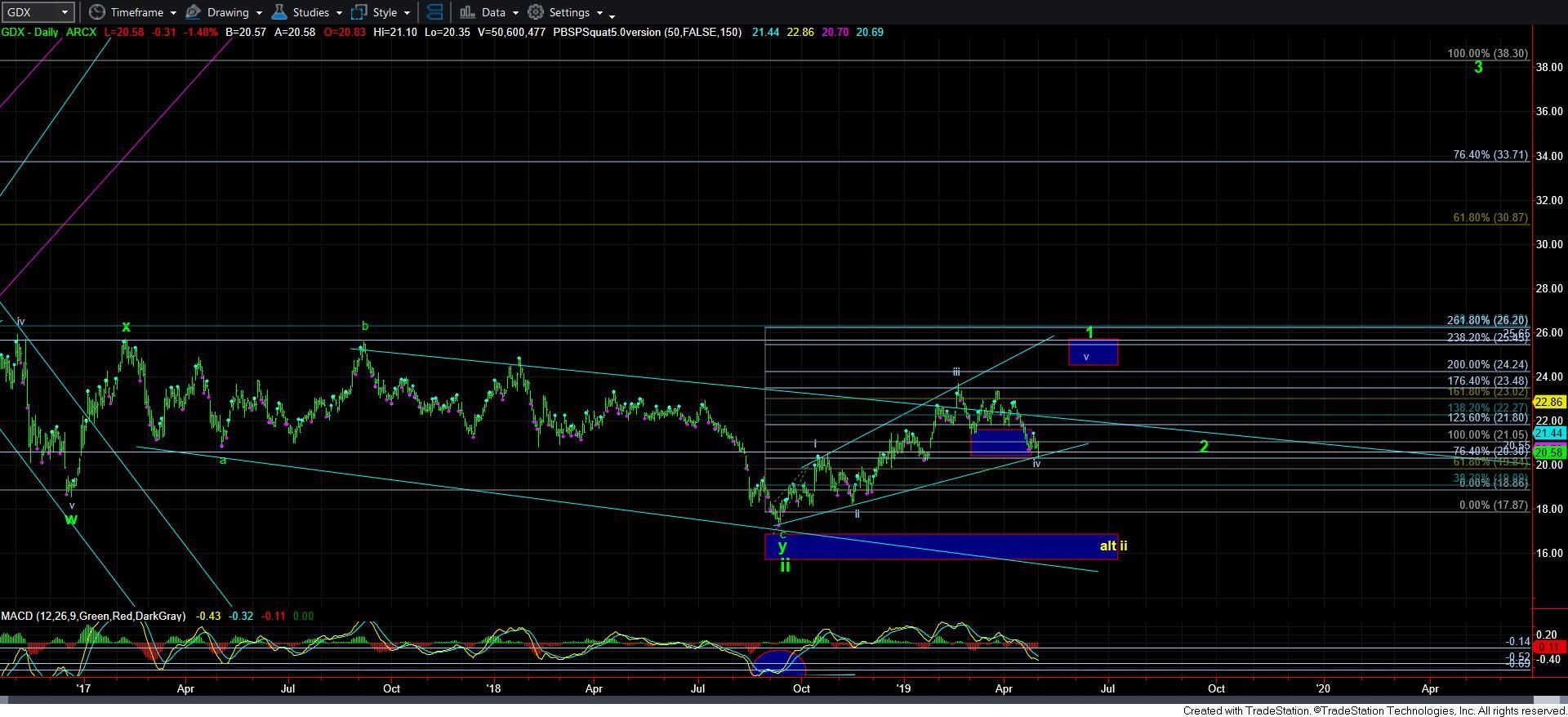 GDXdaily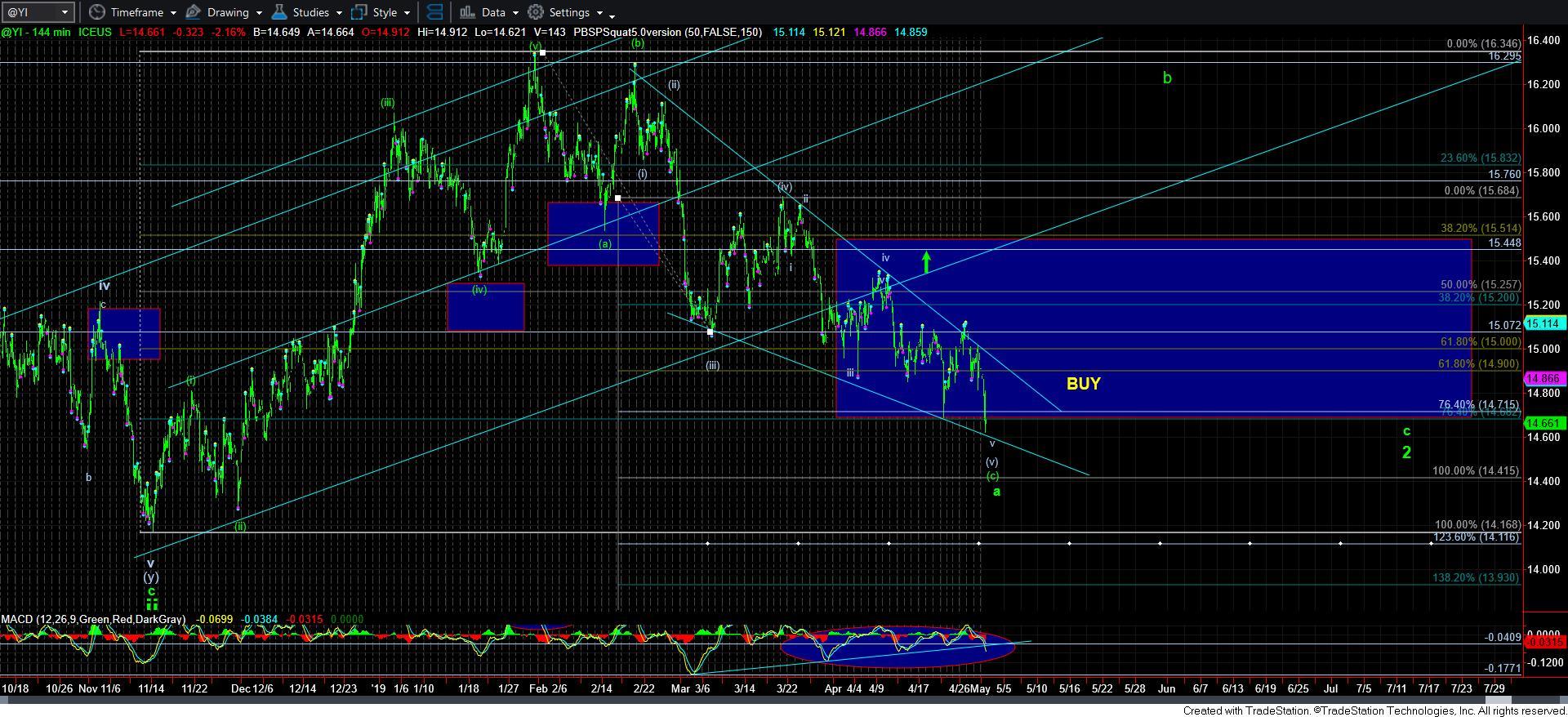 silver144min