GDX Feedback Loops & Overweight
GDX suffers from feedback loops terribly being so heavily weighted.
TXGM is still holding well off the recent low as iv in the LD up.
The issue is that those feedback loops are contagious and failure to hold the Dec low as discussed this morning and previous puts lower lows for the (B) wave on deck. There is still no clear high probability wave count for a specific lower low as have been discussed. So while we have to consider a possible slide to the next Fib (27.22) it is possible for price to merely undercut the Oct low nominally and try to reverse again.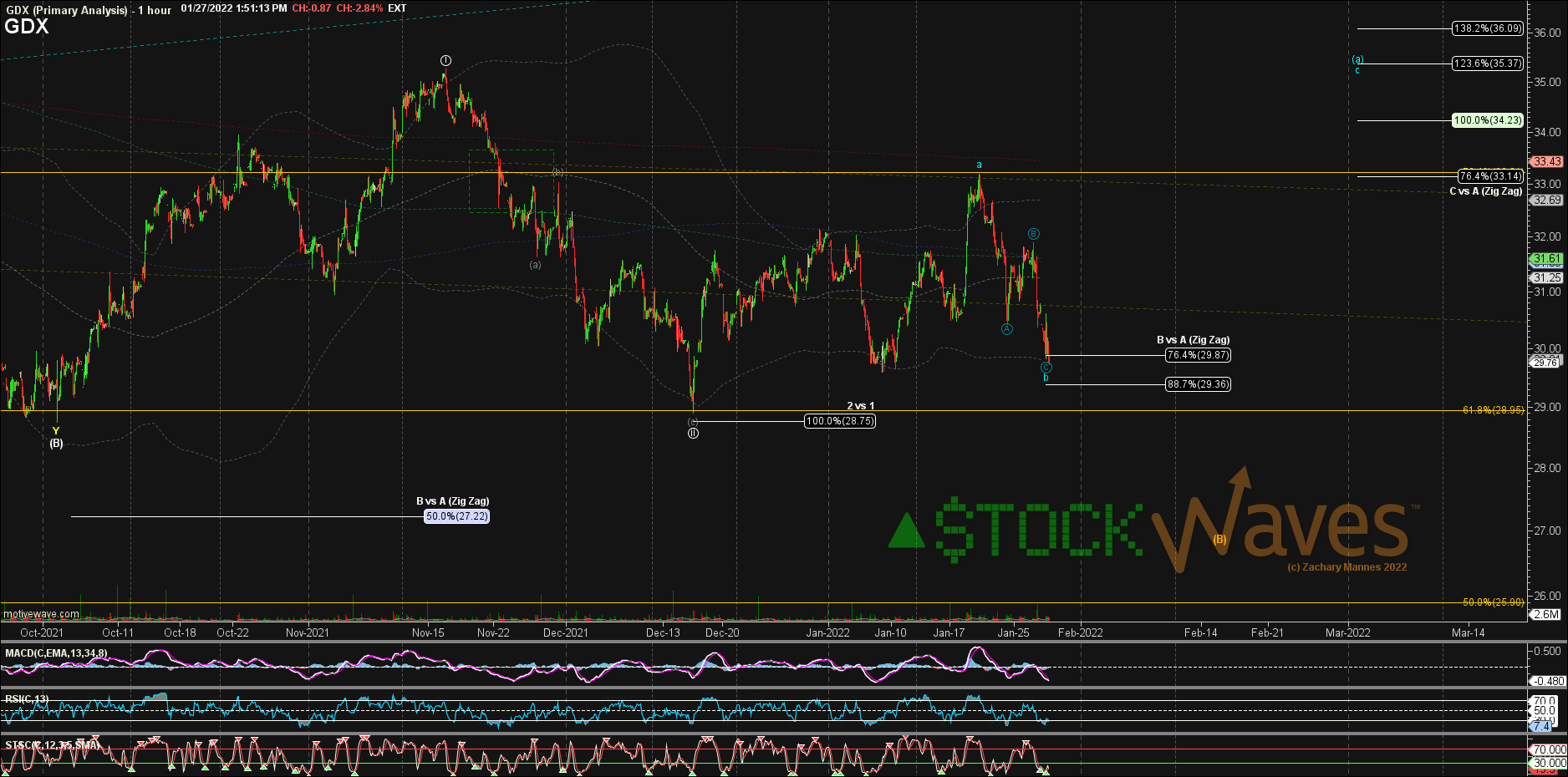 GDX - Primary Analysis - Jan-27 1351 PM (1 hour)
C.TXGM.X - Primary Analysis - Jan-27 1351 PM (1 hour)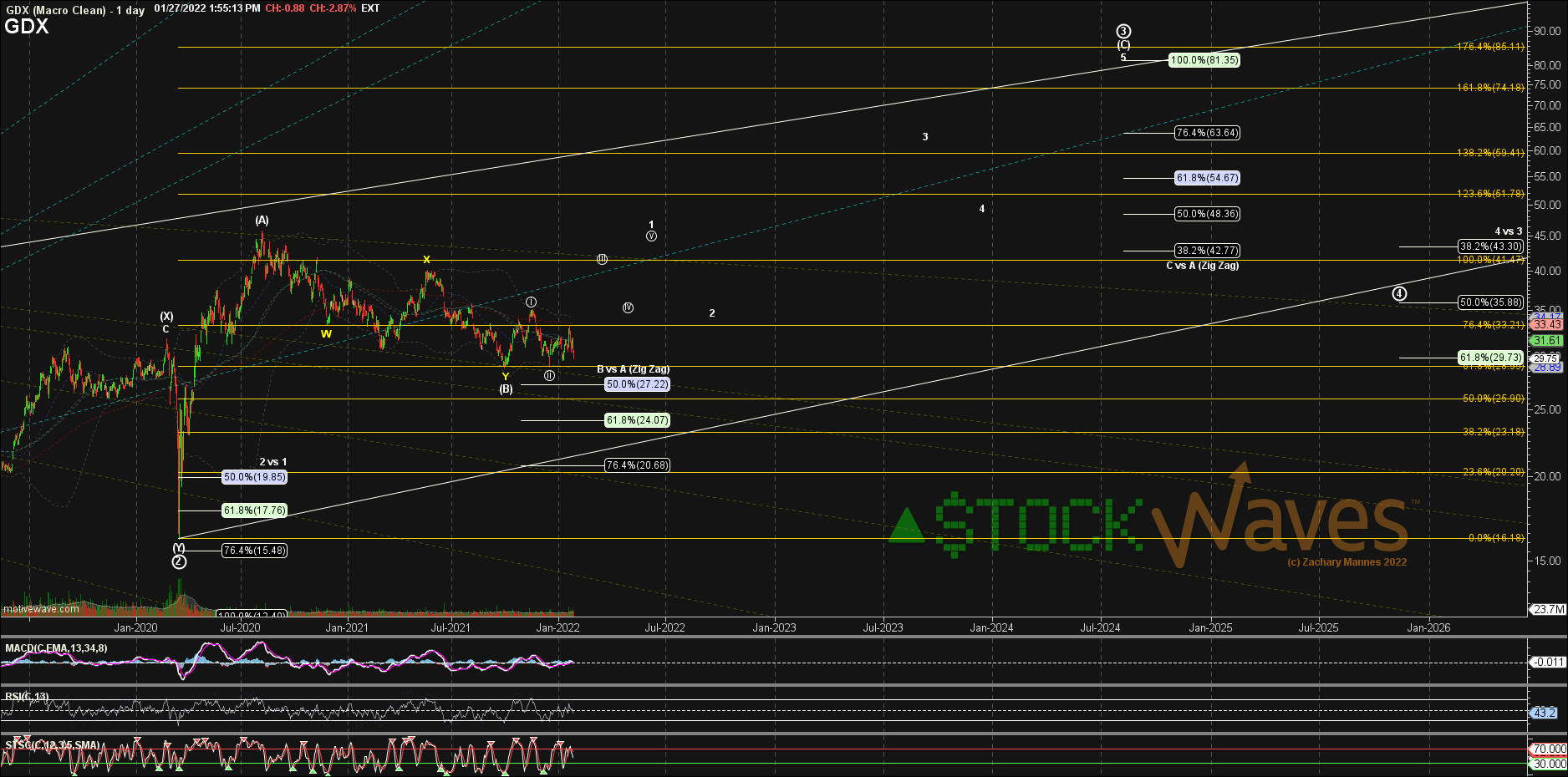 GDX - Macro Clean - Jan-27 1355 PM (1 day)