GDX Alternative - Market Analysis for May 11th, 2020
I want to slightly modify my alternative count on GDX. Remember, this will gain in probability ONLY if we see a break down below 33.50.
As you can see in the NEM, we have reached an ideal target already for wave iii of (3). And, with the GDX sitting right below the 1.00 extension, it can also present as wave iii of (3).. Meaning, a break back below 33.50 would begin to increase probabilities that the pullback we see is really wave iv of (3), which will likely push off the major break out for a few weeks.
So, I just wanted to take a moment to clarify my alternative expectation at this time.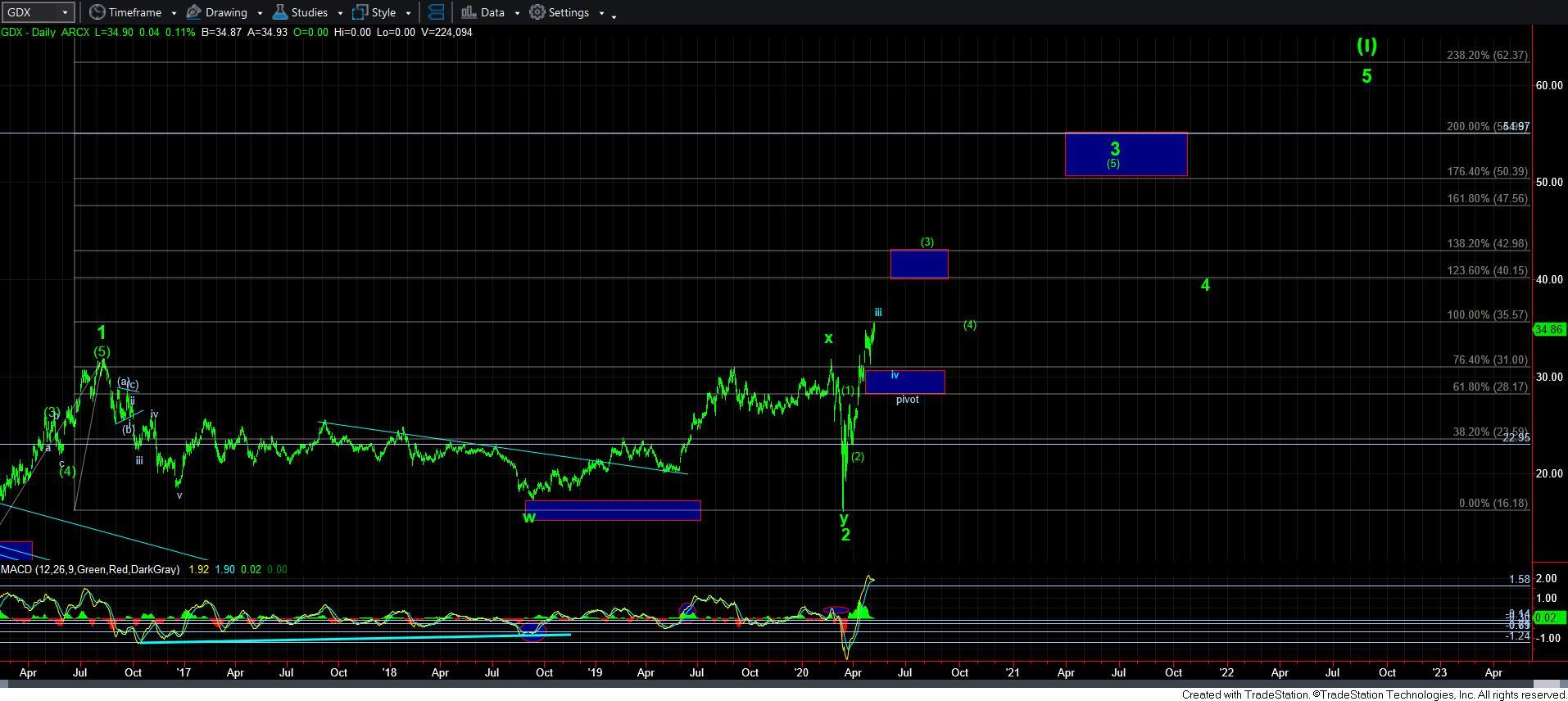 GDXdaily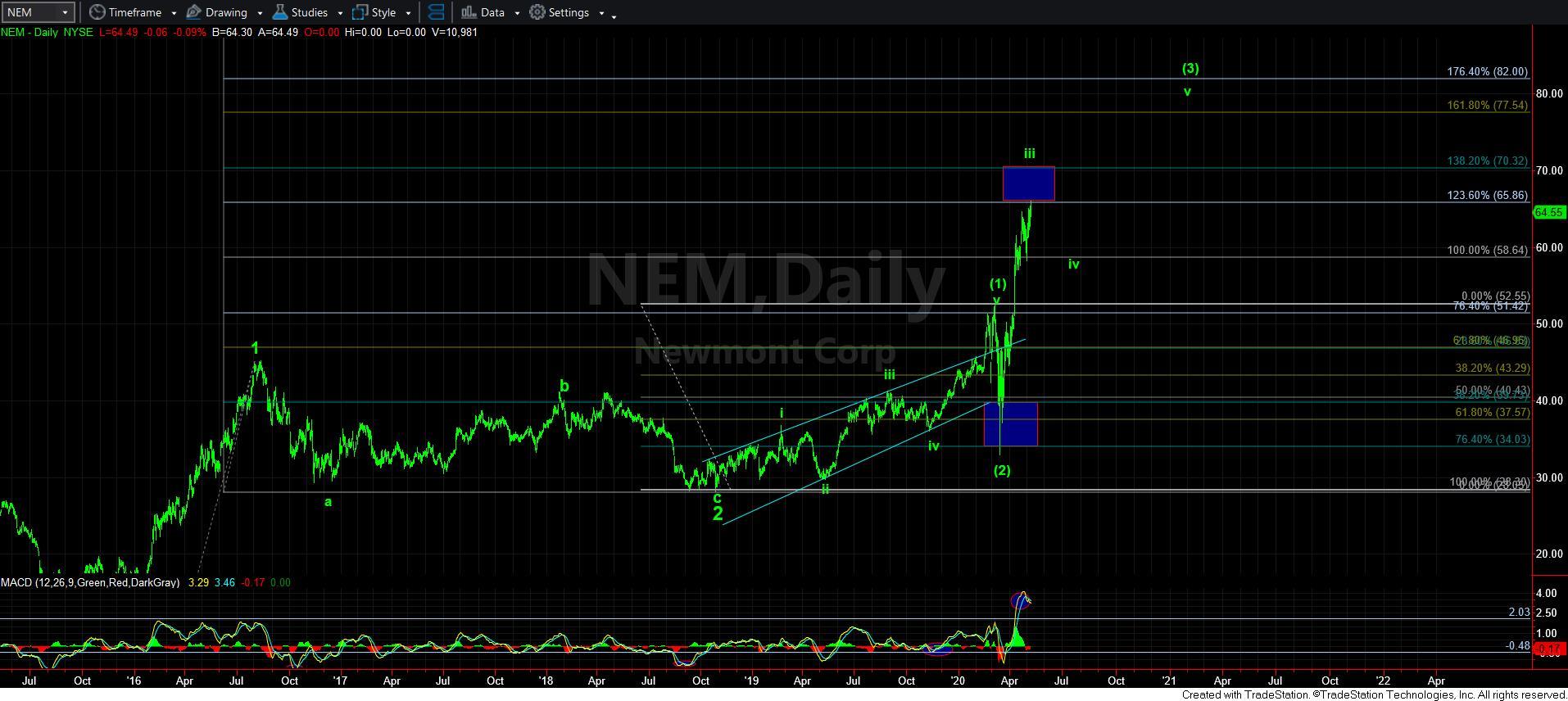 NEM