Market Analysis for Mar 18th, 2020
There is one more point I want to make aboiut GDX from the BULLISH side. Should we break out over today's high, then 25.50 becomes support in event we get to 28 directly. That means that if we break out in this posture, AND THE MARKET HAS TRULY BOTTOMED - there is a path from here to 35 - if we blow through 28.
So, please understand both sides of the market right here.
Resistance in GDX is yesterdays high - through yesterday's high, then 28 is the next area of resistance, with 25.50 becoming support.
And, through that, it opens the door to 35 and higher. So, please trade this nimbly, and know your time frames and levels.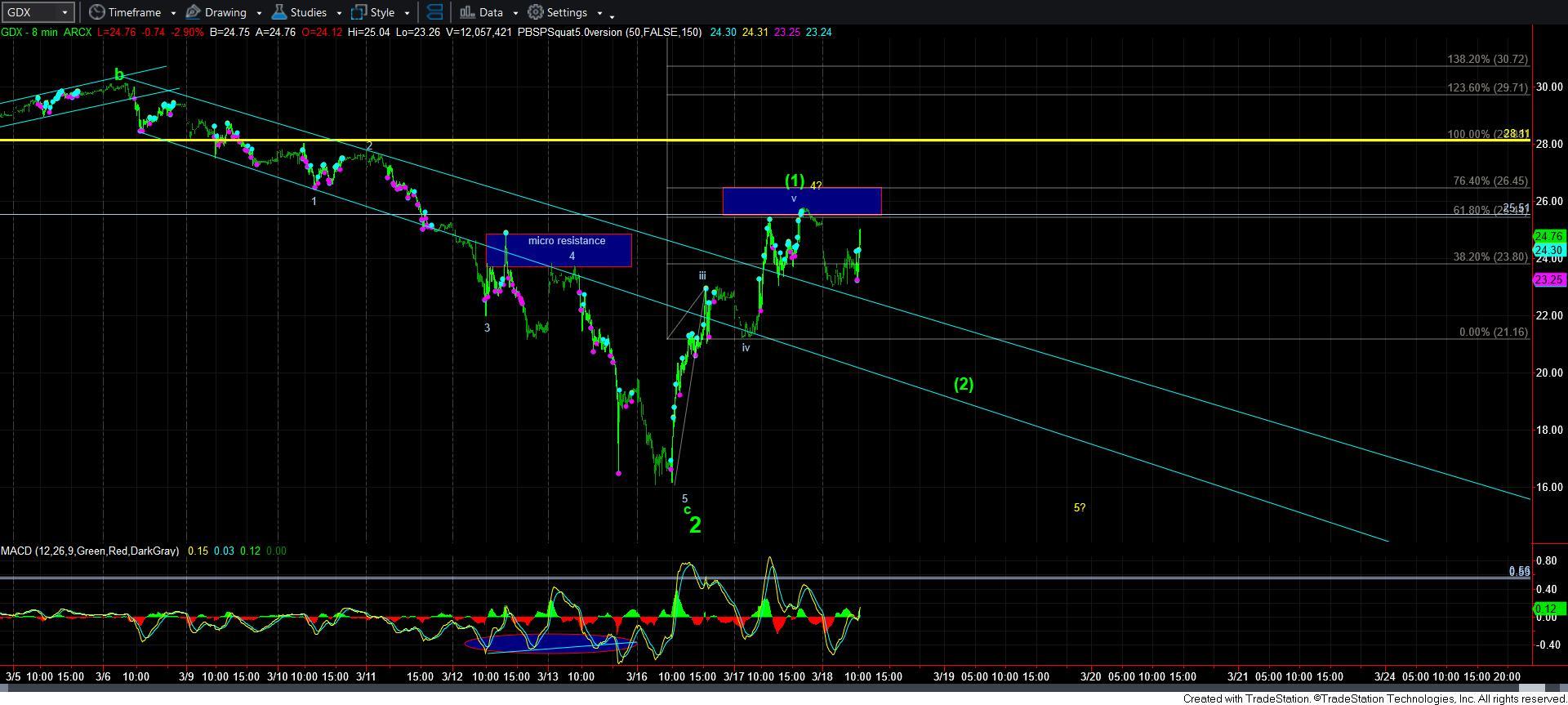 GDX-8min
GDXdaily