From some of the comments I saw on the site today, it is clear that frustration - if not capitulation - has set in among a number of you. But, I would like to note a few things.
First, this last drop was expected based upon all the analysis I have been posting for weeks now. That being said, it still does not make it easier, and I understand that.
Second, I want everyone to review the chart Garrett posted today about the gold bottom back in 2001. I completely forgot about it, but Garrett reminded us that the rally prior to that was almost completely retraced by the drop into 2001. We may be seeing the same thing yet again in gold.
Third, the main reason that I am still maintaining the more bullish bias is specifically due to silver and GDX. Both of their daily charts are exhibiting really nice positive divergences, despite dropping below their respective .618 retracements. While the market has clearly dropped below the ideal retracements we had wanted to see, I believe the market sentiment along with the positive divergences supporting the bottoming wave count can very well turn us up strongly over the next week.
While this current micro 3rd wave may still drop a bit more before we see our 4th wave rally/consolidation, once we see that 4th wave take shape, we should prepare ourselves for the potential bottoming of this 4 month pullback, after we had an 8 month rally. And, for those of you who follow Fibonacci timing, a .500 timing retracement of a prior rally is absolutely within reason and normal for any standard impulsive structure.
For a smaller degree chart, I will be watching the 144-minute silver chart. As you may remember, every bottom we have seen this year was telegraphed by positive divergence seen on this chart. For now, this segment of the decline for the last several days does not have a positive divergent set up YET. But, once this wave 3 completes, and we see a wave 4 move higher, that will set us up for that positive divergent bottom, and that will be my cue to prepare for a potential large directional market change.
While the emotional side of trading is likely the most difficult for the majority of people in the market, I suggest you learn from this example if you may have been too heavily weighted in the complex, or if you were not hedged enough. Take it as a learning opportunity rather than a time for frustration.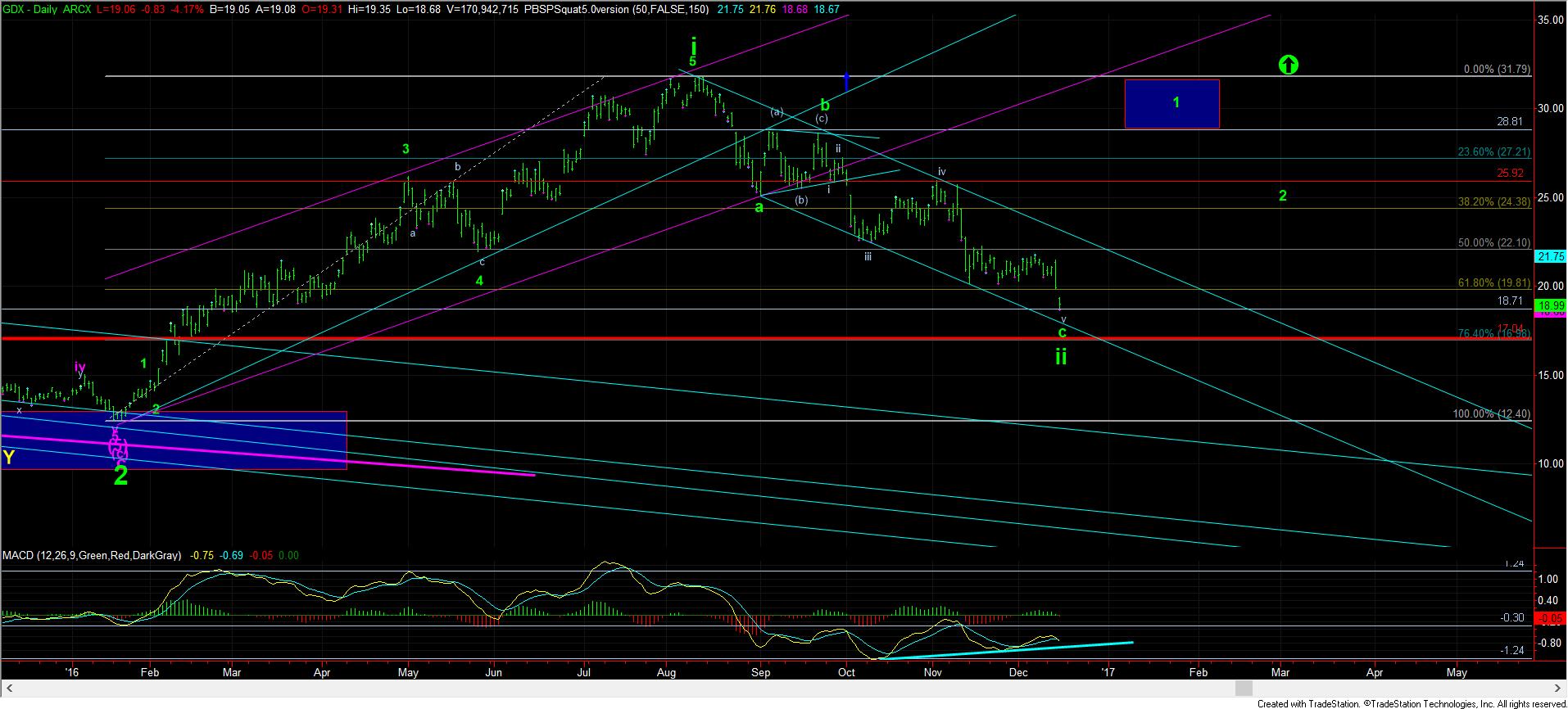 GDXdaily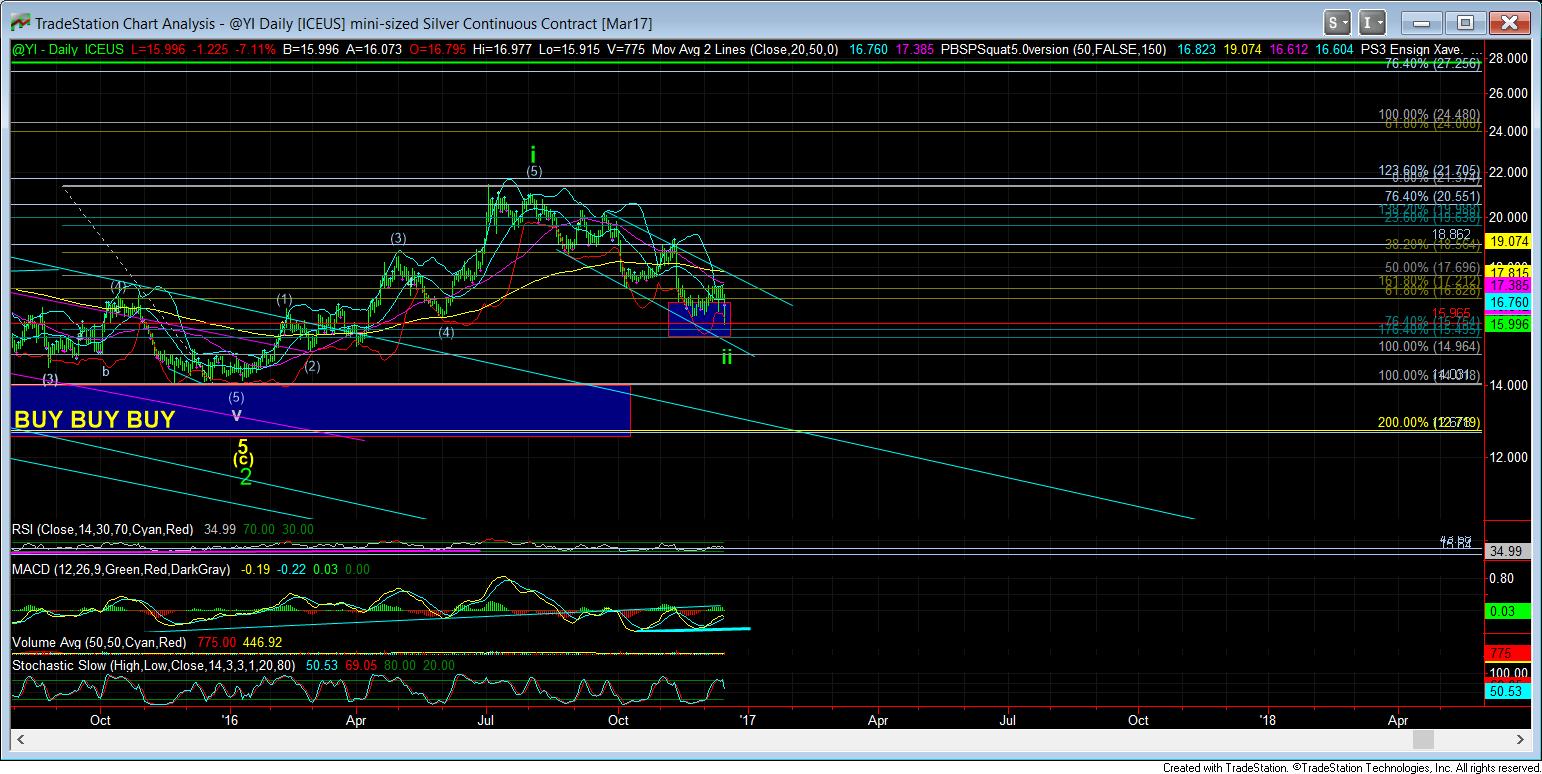 silverdaily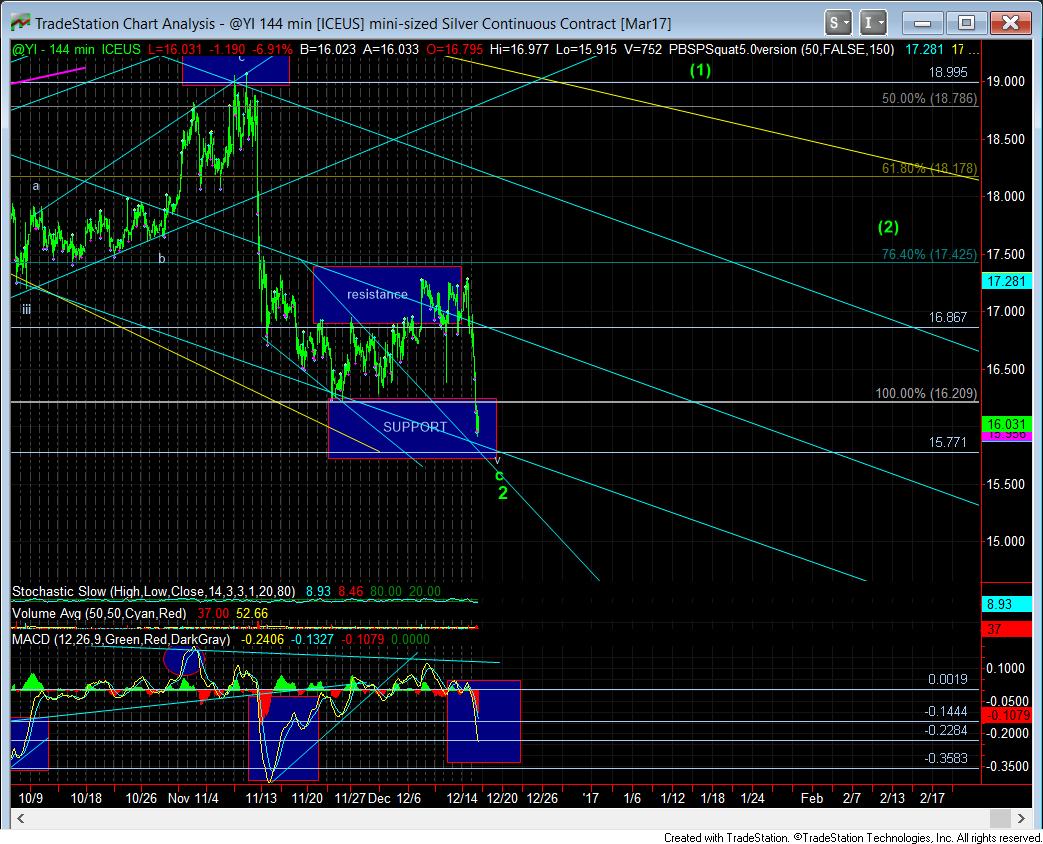 silver144min