Following The Larger Wave ii Lower
Overnight, the Emini S&P 500 (ES) moved lower, but this potential wave ii is still very shallow and looks like it needs a deeper retrace before finding an ultimate bottom.
We still should see this retrace lower deeper into the support box for the wave ii which comes in at the 4278-4168 before finding an ultimate bottom. Once that retrace level is hit, we would then need to see a full five wave move up off of that low followed by a break back over the high that was struck yesterday to give us initial confirmation that a bottom has been struck.
From there and once we have the bottom of the wave ii in place we can layout the upside pivots, but for now and as long as we remain over the high that was struck at the 4399 level this wave ii still should see a deeper retrace before breaking out sharply to new highs.
If we do see a more direct breakout, then it would suggest that we may have seen a more immediately bullish i-ii 1-2 wave structure up off of the lows, which I am showing in blue under which case this should hold over the 4308-4286 zone and then see a push back over the 4400 high followed by a breakthrough the 4425 level overhead.
Unless and until that does occur however my base case will remain that this is simply following the larger green wave ii to the downside and into the 4278-4168 support zone below.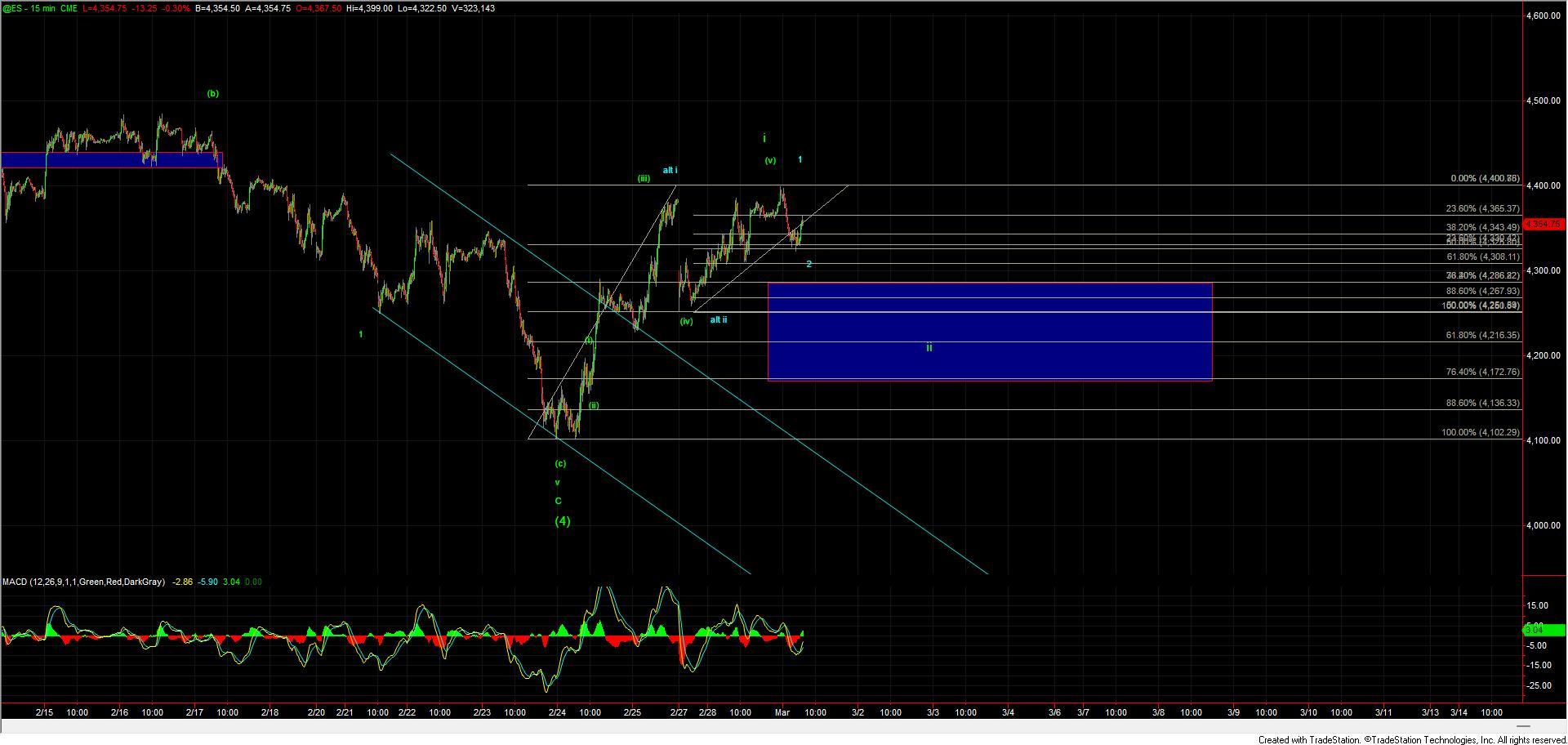 ES 316 15m