I think Elon could safely make a bid for $43B cash of his own money b/c he knows it will never get accepted.
But I do think he might be serious about a take-over.
88.88 would be an interesting price, but we would prefer 123.55.
He could not even do the $43B without liquidating a significant amt of TSLA shares... if he is going down this path he will likely need to offload some TSLA, but will also need to... ... secure funding.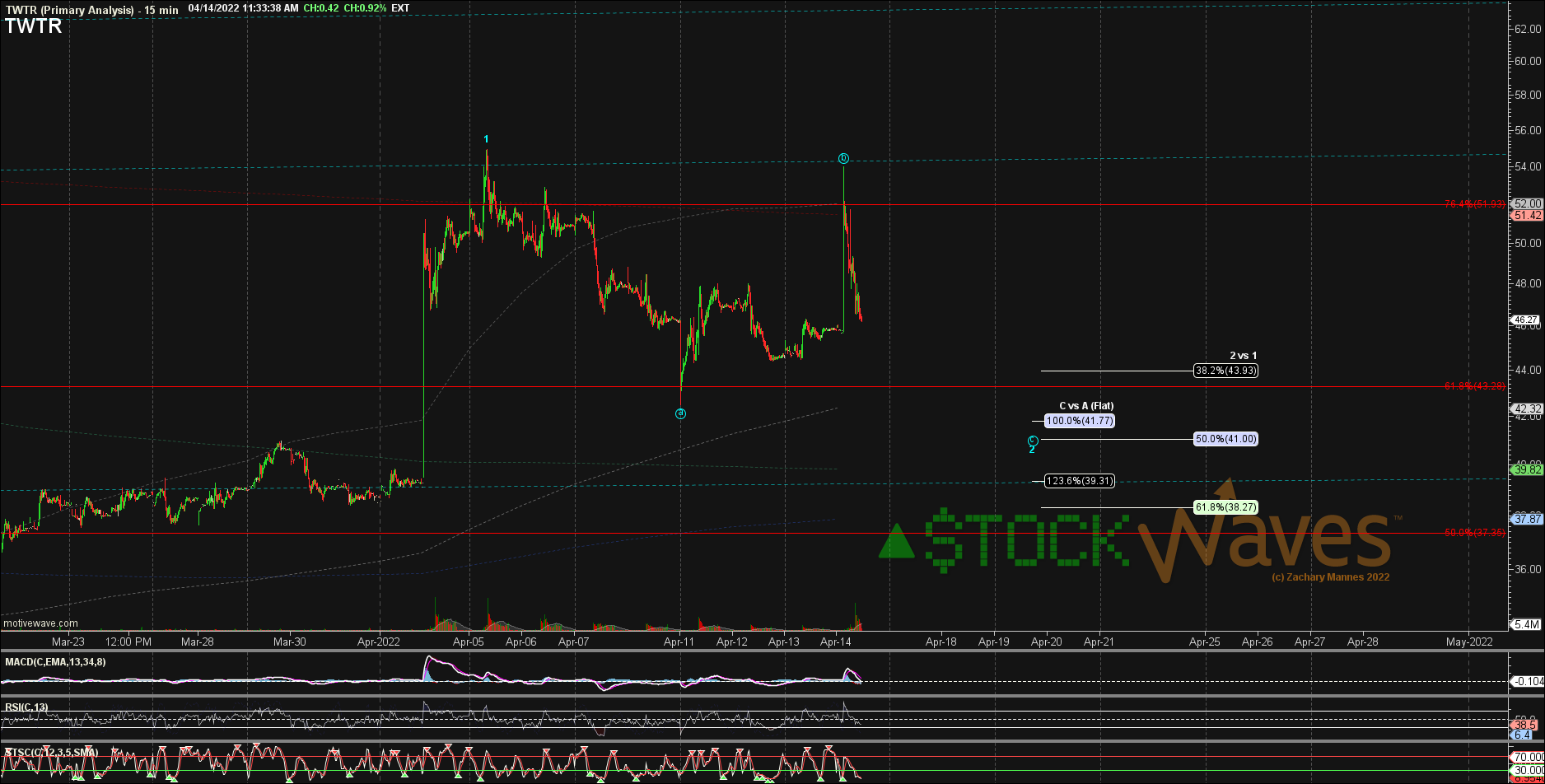 TWTR - Primary Analysis - Apr-14 1133 AM (15 min)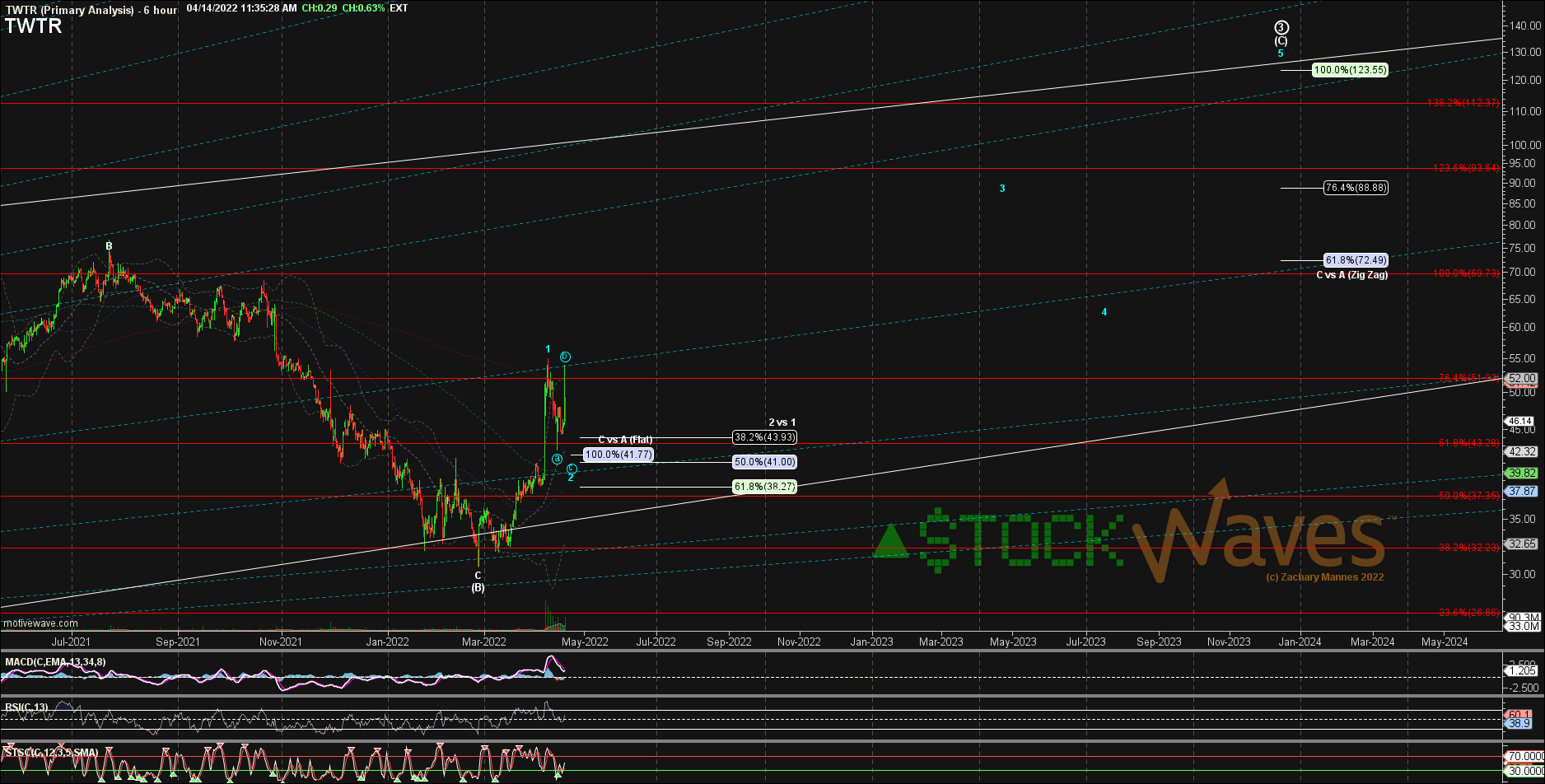 TWTR - Primary Analysis - Apr-14 1135 AM (6 hour)