Eyeing Resolution In Russell 2000
The Russell 2000 Indices (RUT & RTY) are trading down this morning, and I am watching the 1154 level to the downside as a key pivot. Moving through that level could accelerate this lower.

That said, 1233 is also acting as a key upside pivot here in the near term, and moving over that level could see this accelerate to the upside. So with that we should see some resolution on this very soon.
Bigger picture, the analysis from yesterday remains for the most part unchanged.
Last Thursday the RTY hit the 100 ext of the initial move up off of the lows right on the nose and then moved down over the past week. In fact, I can now make the case that this move down is five waves which is certainly giving me caution in the more bullish upside yellow count on this chart.
So with that, I will view a break of the 1133 level on the RUT as an initial signal that we may have formed a top in a wave 2 and are starting a wave 3 of larger wave ((5)) to the downside per the white count with further confirmation coming with a break of the 1071 level and final confirmation coming with a break of the 1030 level.
Moving back over the 1233 high followed by a move through the 1265 high would be the initial signal that we are breaking out per the yellow count on the way up towards the 1430-1470 zone for the top of wave 3.
Again I think we should have resolution on this over the next couple of trading sessions so I am staying on my toes here near these levels.
$RUT (1 hour)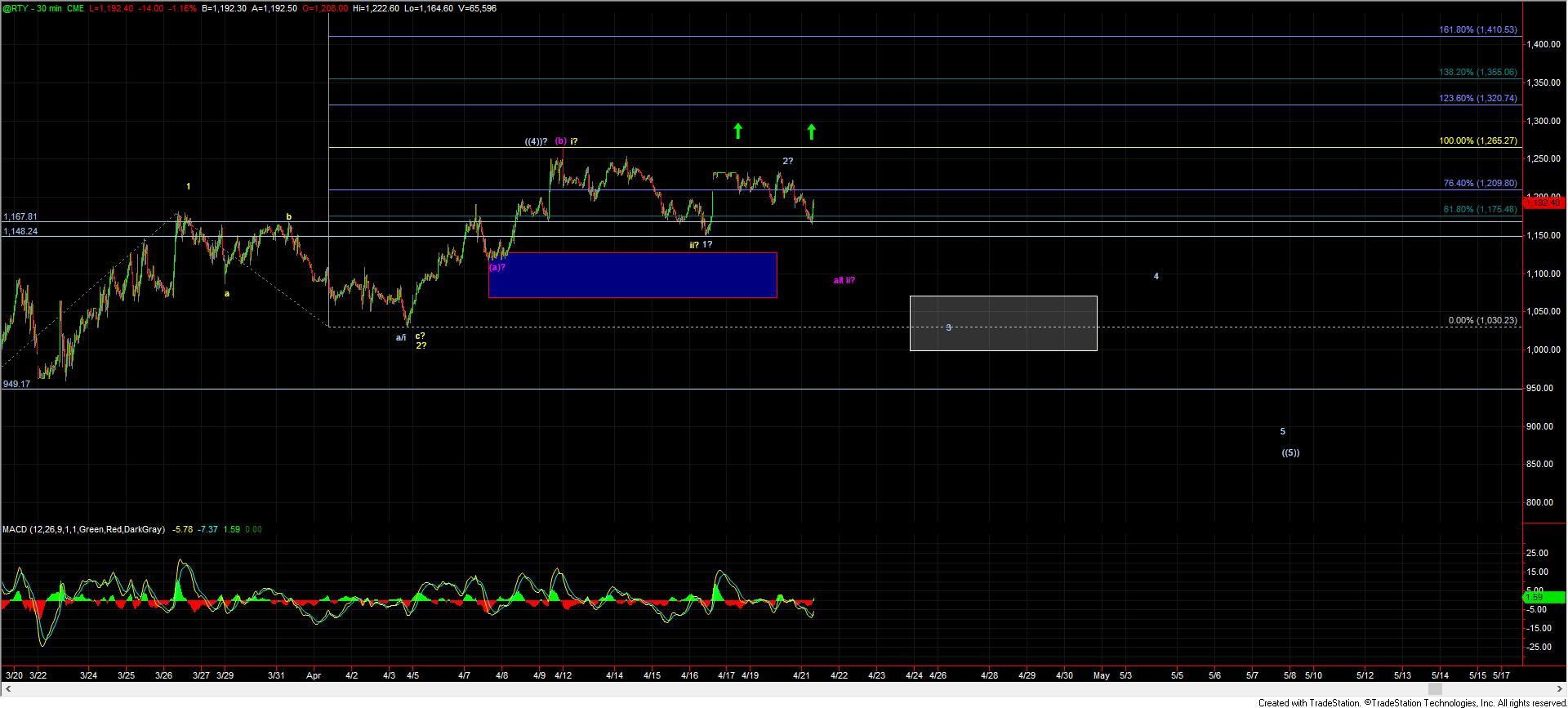 RTY 30