Eyeing Lower Lows in Nasdaq
The Nasdaq this morning is trading down lower off of the highs, like the other major indices, but still only has three waves down off those highs and is over support even for the most bullish path I laid out yesterday.
If we can hold under the 7661-7705 zone and make another low, then it would give us five waves down off of the highs. That would make the most immediately bullish green path unlikely and signal that we are following either the yellow or red paths lower.
If we do get that five down, I would likely be leaning more towards the red path, which again would have the NQ see another lower low under the 6626 low as this fits with the larger degree NDX pattern best. We still would need to get through the lower support zone as shown in the blue box on the chart to eliminate the yellow path.
However, and again, IF we do indeed hold micro resistance and get a full five waves down, I likely lean towards the red path, which does see new lows for a wave 5 down.
So I am viewing today's action as quite important in telling us how this may look over the course of the next several days ahead.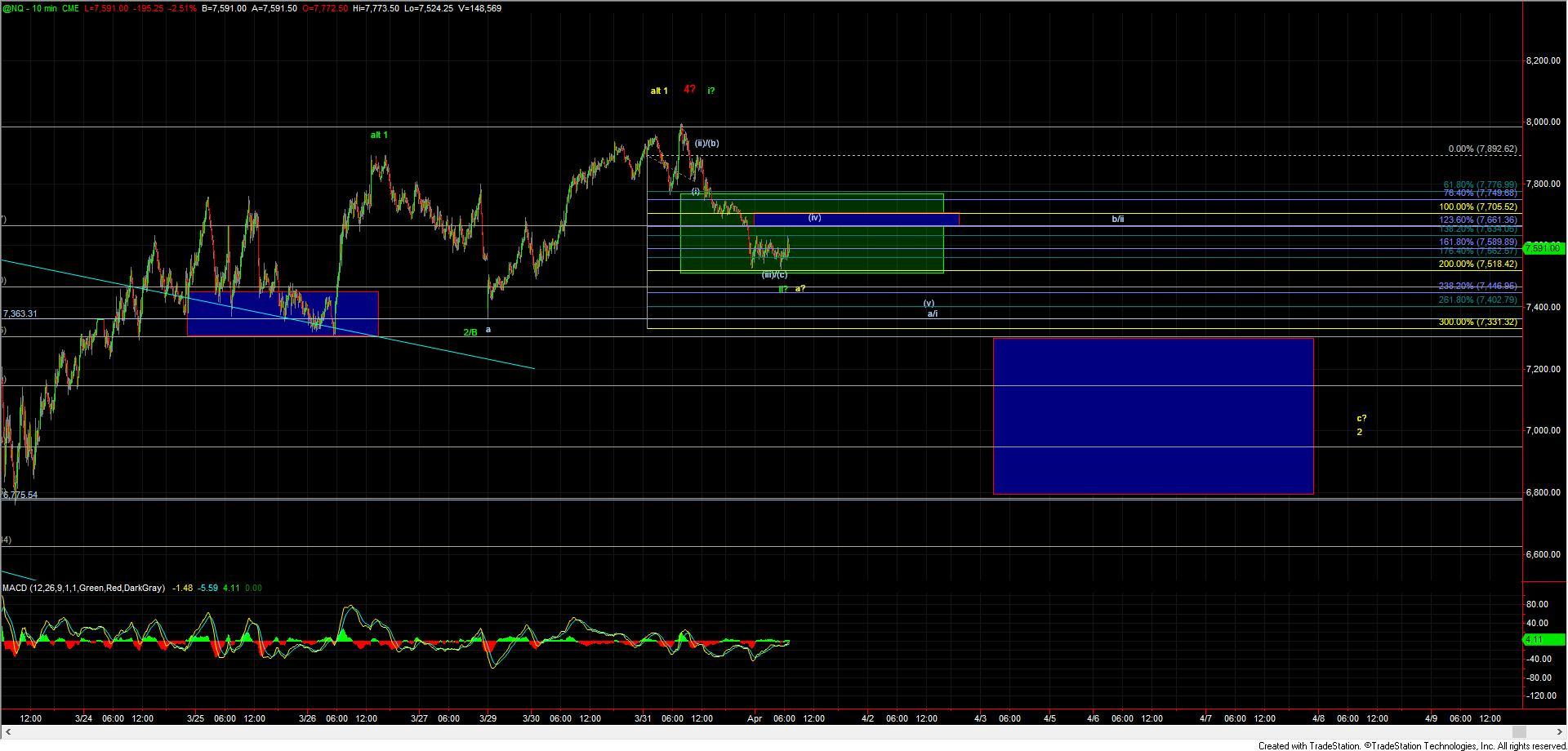 NQ 10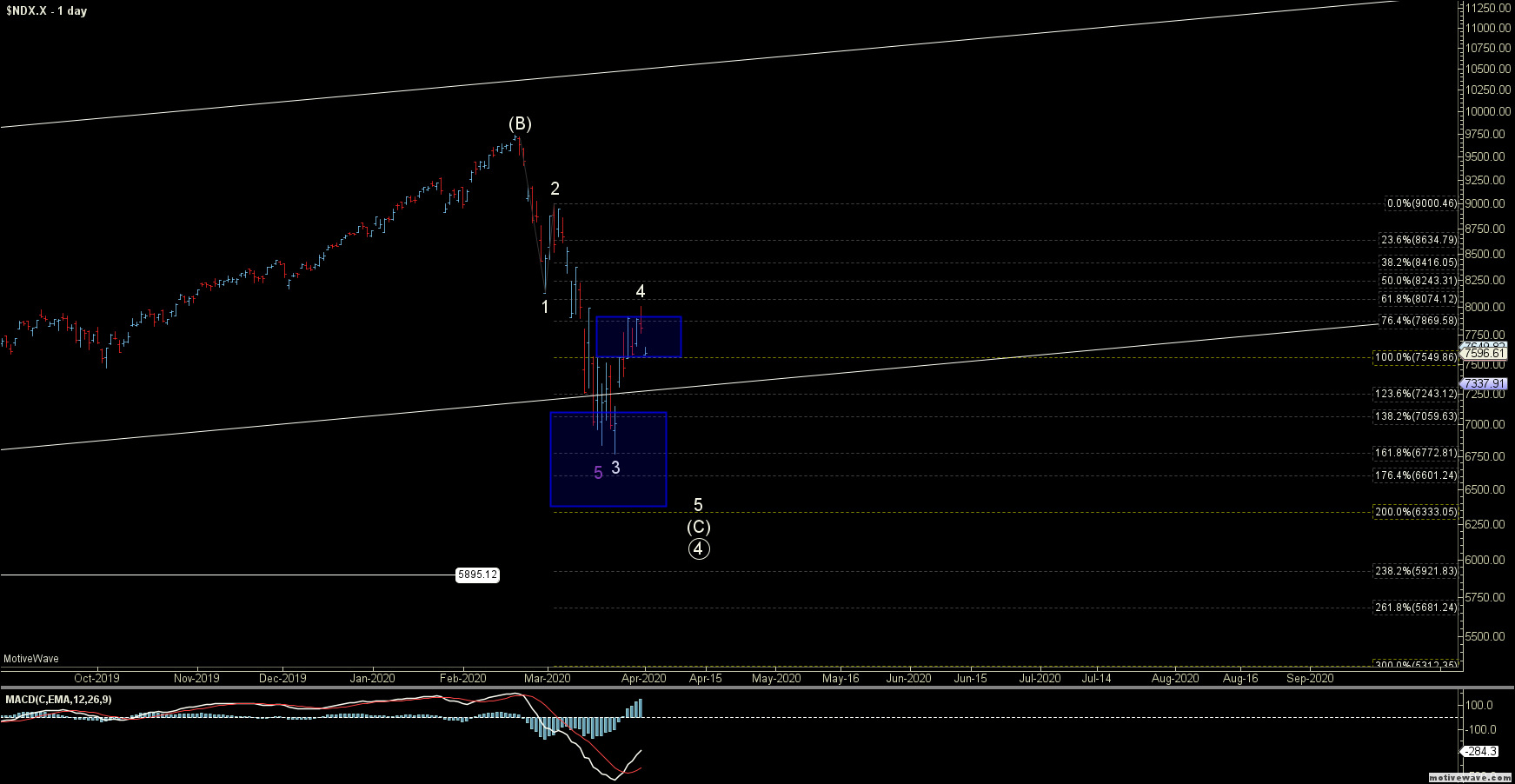 $NDX.X(1 day)