Eye on SBLK, AMD, PBR, TAN & FSLR
Here are some names that may be due for a bounce if the market cooperates.
Star Bulk Carriers Corp. (SBLK) is up already a little bit. The stock looks like it completed an ending diagonal, with the A wave down. It should get a pretty decent bounce in the B wave of the bigger 4th wave lower. The first wave up in the B wave should target around 11.
Advanced Micro Devices, Inc. (AMD) looks like it's setting up for trade higher in the B wave bounce of the larger wave (A) lower.
The stock already appears to be set to break out in the circle c of the B wave, and could extend even beyond the B wave top in the 25-29 region. But traders may want to take profits in that region and then re-load later in the C wave in the teens.
Petróleo Brasileiro S.A. - Petrobras (PBR) has had 3 waves up and is holding support in the 4th wave at around 13.50 and starting to turn up. So we may be getting a 5th of the leading diagonal for this wave 1, targeting the 18-20 region.
Invesco Solar ETF (TAN) and First Solar, Inc. (FSLR) also look pretty strong off their lows, and could benefit if we're going to get a couple weeks of upside movement in the market. TAN could possibly see a c wave down to about 19 and then turn up, but looks close to breaking out in wave 1 of the larger intermediate wave (3) higher.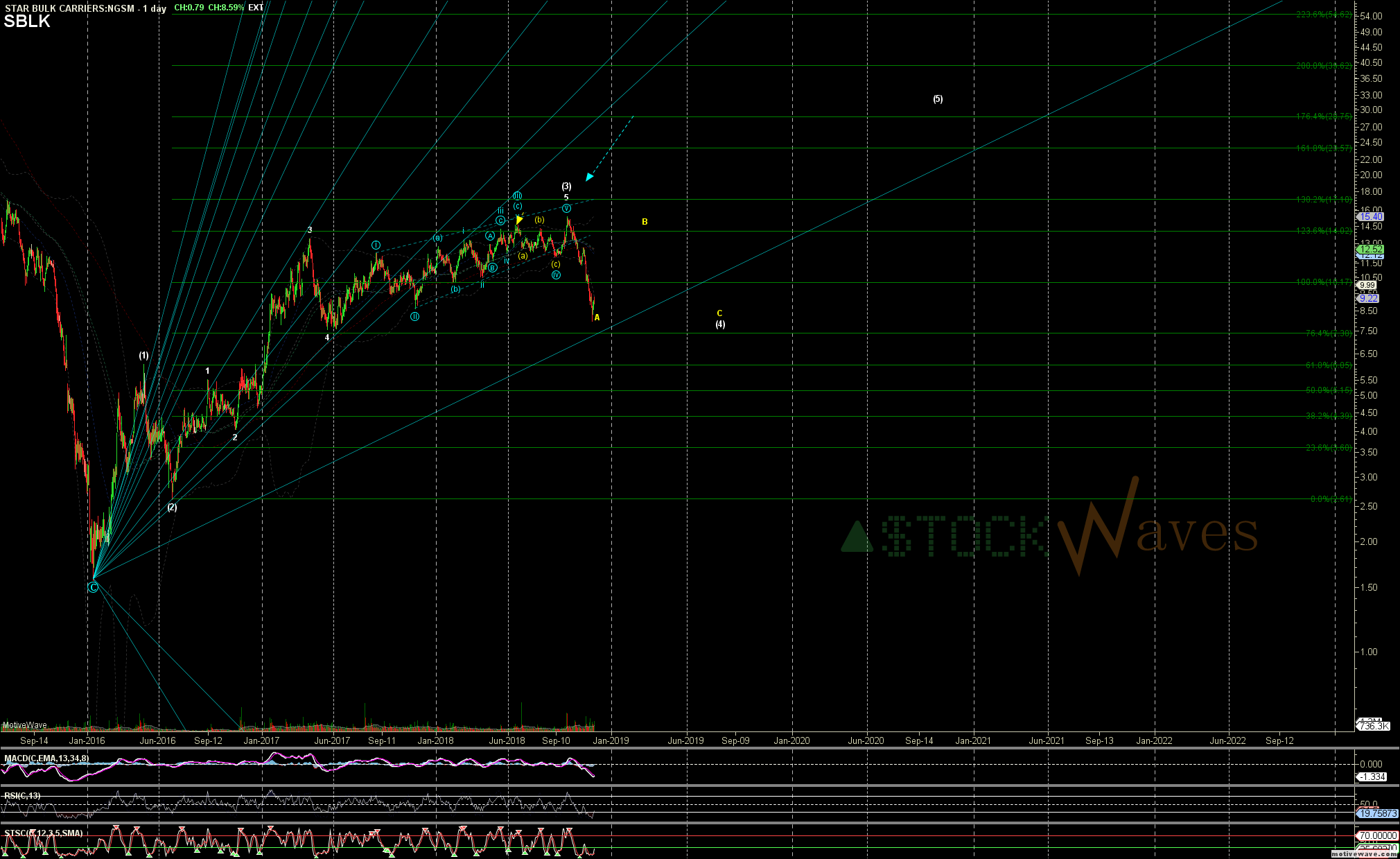 SBLK - Primary Analysis - Nov-27 1537 PM (1 day)