Eye on NFLX, CCL, DISCA, T and XLE
Our Stock Waves charts of the day video last night highlighted five stocks.
Netflix, Inc. (NFLX) has been in a micro 3rd wave off the April 25 low, and on Wednesday got up near our projected extensions. The stock has more than enough for a top in place, so we can see it fade back to the 366-56 region in a sub micro 4th wave.
Carnival Corporation (CCL) has bounced off its low from earlier this month, but with only 3 waves up the stock has not confirmed its bottom yet to launch its intermediate move higher into the first half of 2019.
Similarly, Discovery, Inc. (DISCA) is looking for 5 waves up to confirm its intermediate wave 3, which could take the stock to the 48 level in the first half of 2019. The stock is currently in wave 1 of that move, which could take it to the 27 level short-term.
AT&T Inc. (T), if it doesn't hold the 32 region, could make a nominal new low to extend down to 29, before it rallies with what we expect to be a 5th wave in the market heading into 2019.
Energy Select Sector SPDR ETF (XLE) has a possible 1-2 start to 5 waves down in a (c) wave to the 71.54 area, setting up a short-term downside trade as a hedge against our energy longs, with a stop at 77.70.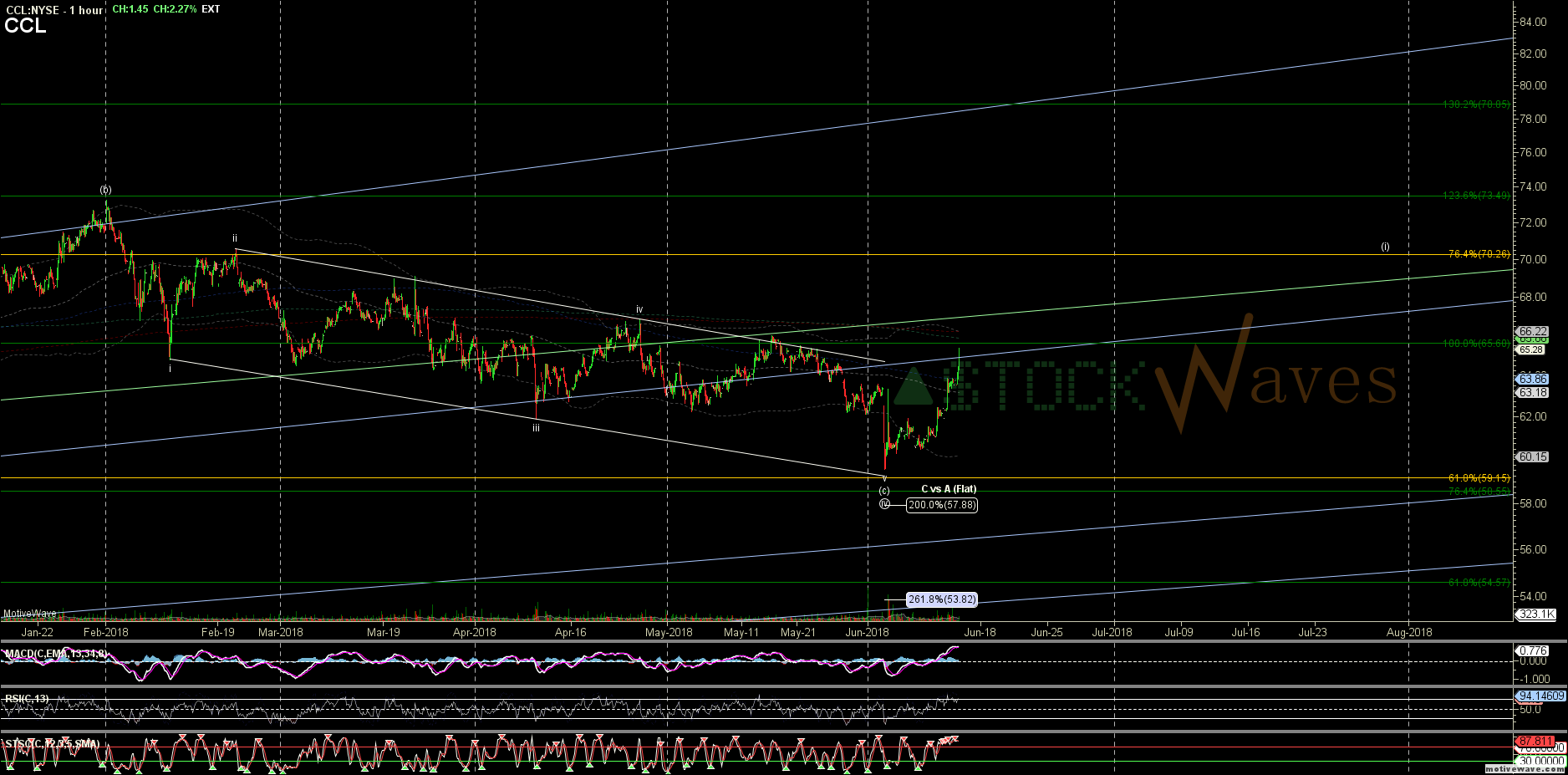 CCL - Primary Analysis - Jun-14 0935 AM (1 hour)