Expecting Sharp Drop In VXX
The base case for the VXX is still that we have topped in the ED here for the wave C in the form of an ED. So I am still looking for a sharp drop back down towards the 21.65 level as the next key drop.
Bigger picture, there is still the question as to whether we have topped in all of the wave 4 in red or just the wave A of the larger 4 in yellow. The structure down into the next low should help give us further guidance as to which we may be following, but I am still leaning toward all of the wave 4 being in place but I am keeping an open mind until we see the structure.
In either case, given that we likely have an ED into last week's highs, I am still expecting a sharp drop back down towards the 21.65 level in either of these two cases. We do still need to get back under the 25.17 level to give us initial confirmation of a top and as soon as that level is broken the move down to 21.65 should begin to accelerate.
Until that level is broken, however, I do want to note that there is still an outside chance that we may see another higher high as part of a larger diagonal up off of the lows, but at this point in time this is not my base case.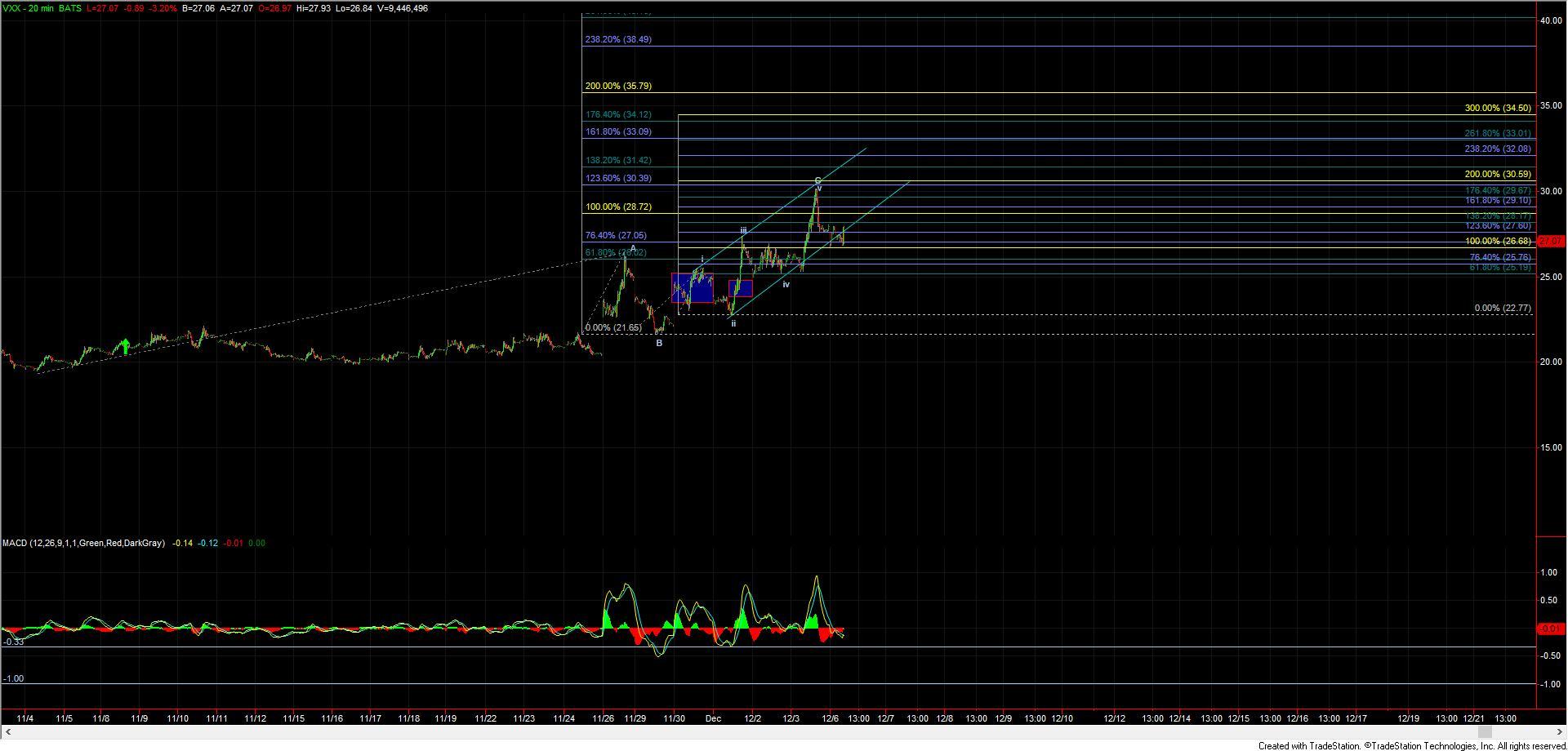 VXX 126 20m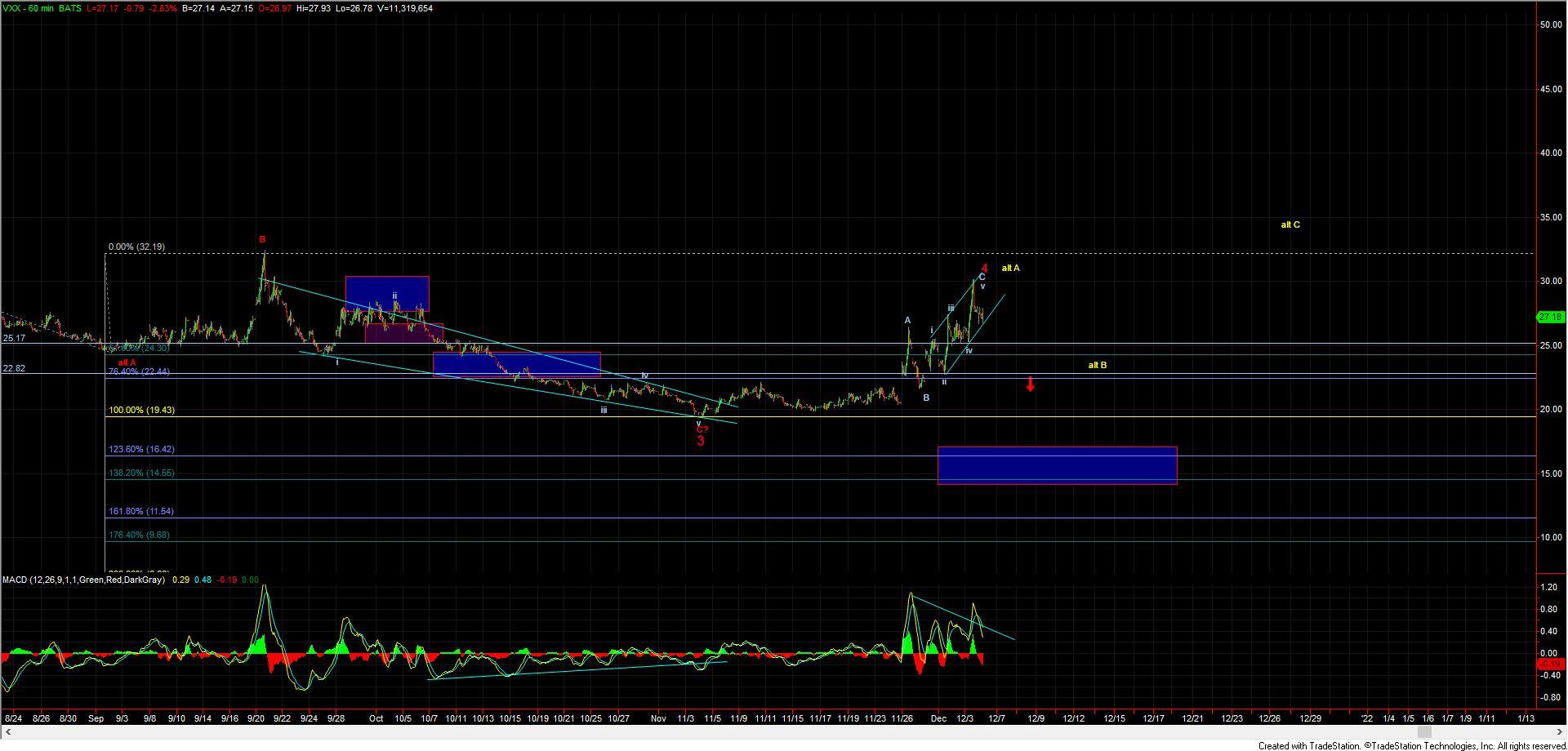 VXX 1266 60m