Even Bigger Corrective Rally
Over the past week, as the metals and miners market has been meandering higher, I was asked by a number of people whether I was adding to my short side. So, I posted in the room that the only way I will consider adding is when the market breaks the market pivot I put out two weeks ago on GDX. Clearly, my underlying concern was a rally taking us higher in a bigger corrective move. And, in truth, I have noted many times that shorting this market is not my primary focus after a 4+ year decline is nearing its long term bottom.
But, the market came right down to the pivot I provided two weeks ago – literally to the penny – and has refused to break it . . . yet. And, with the move through the initial resistance I noted over the weekend, it has opened the market up to a larger corrective move.
What makes the plot thicken even further is that a lower low in GDX was made on 5 waves down. Moreover, we have been within my long term "buy" region for quite some time. So, it is entirely possible that the GDX could have made its final bottom, as it is certainly reasonable to consider that 5 wave decline as completing the wave v, even though my primary count has it as only (1) of v. But, since there is nothing within the move off that low that is strongly suggestive that the low is in fact in place, I will maintain my primary count, until proven otherwise. In fact, the rally off that low seems more corrective than impulsive, leading me to believe we are setting up for a "smack-down" towards the $9 region in a (1)(2) set up.
If the GDX is truly setting up in a (1)(2) to the downside, we really should not break out over the 14.40 region, which is the .764 retrace of (1) down. But, technically, this pattern does not invalidate until the 15.01 high is taken out. So, until we see a break of that resistance, I still cannot entertain the strong potential that the final low has been struck.
As far as silver and GLD, I do not think we have the same potential for a low being in place. While it is certainly "possible," I do not think it is highly likely for several reasons. First, the pattern truly looks incomplete to the downside. Second, when an ending diagonal completes, the reversal is usually violent, and we have not seen such a reversal.
For now, I have moved to my alternative (a)(b) structure in GLD, and for us still being within wave iv in silver.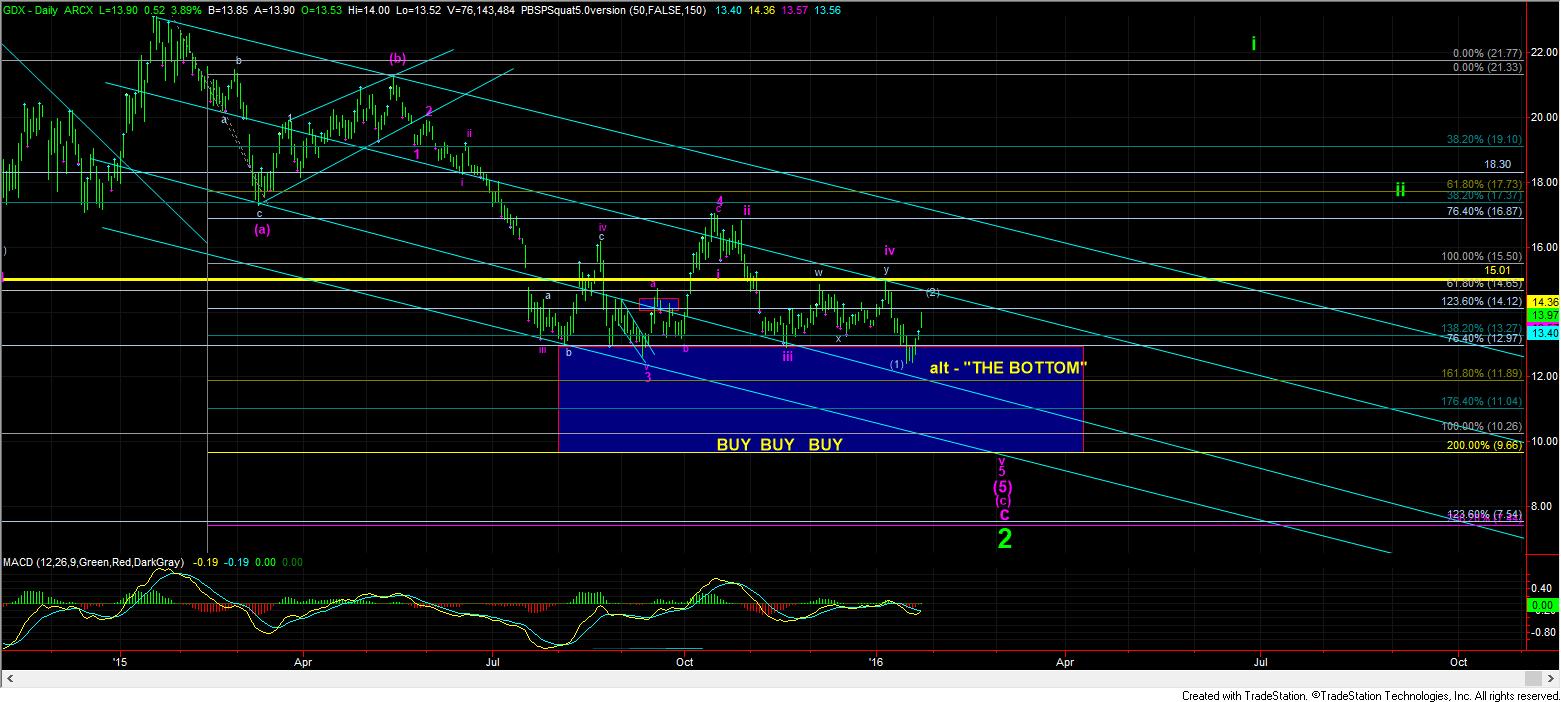 GDXdaily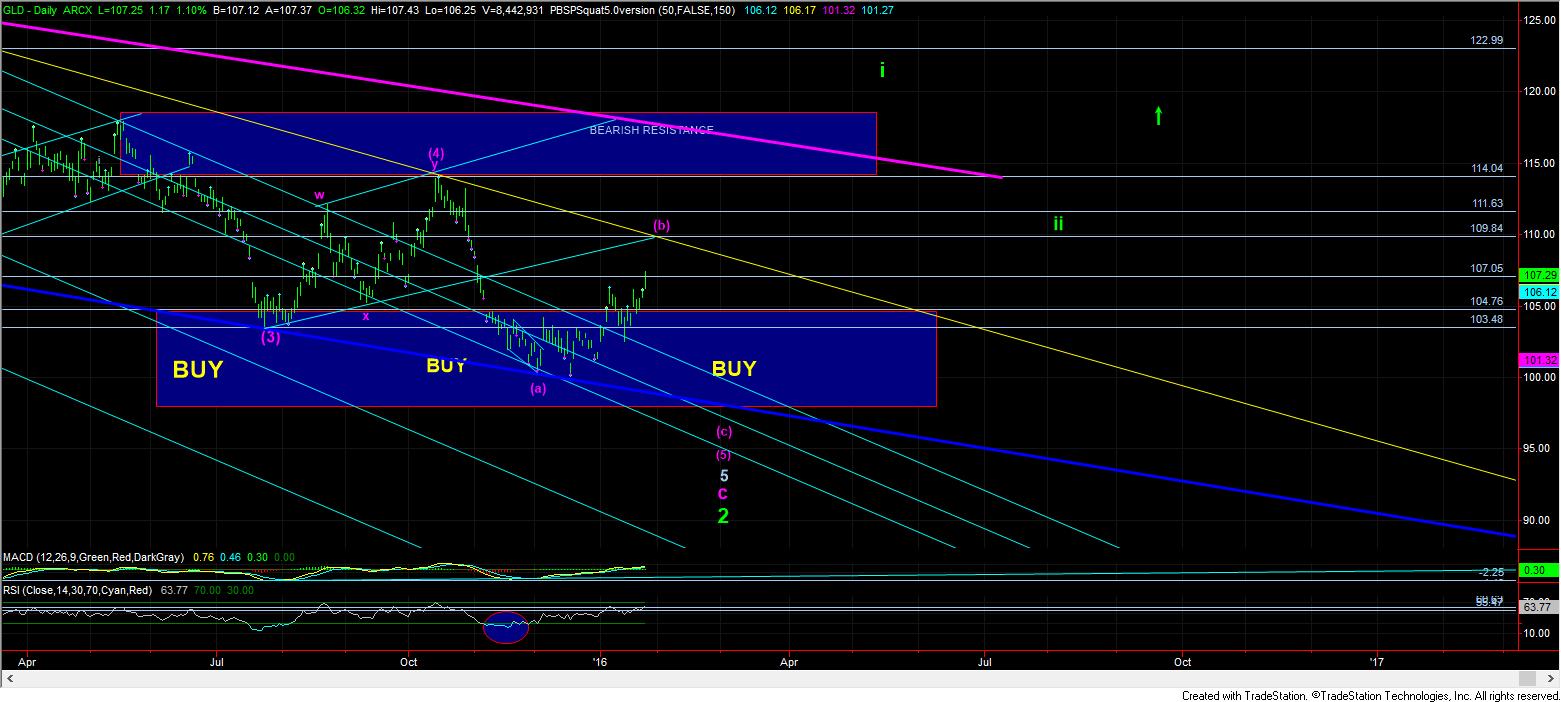 GLDdaily
silver daily