Early Warning Of TSLA's "Surprise"
$TSLA from yday in #StockWaves ahead of ER & now.
This is the real reason we began focusing some much on earnings years ago... 
We had members who managed large diverse portfolios and ER-season was often a stressful time for them. Our analysis was initially just looking for possible "pitfalls" that could be avoided... but we started to see directional opportunities and early warnings of "surprises" that could come on earnings release as a #catalyst.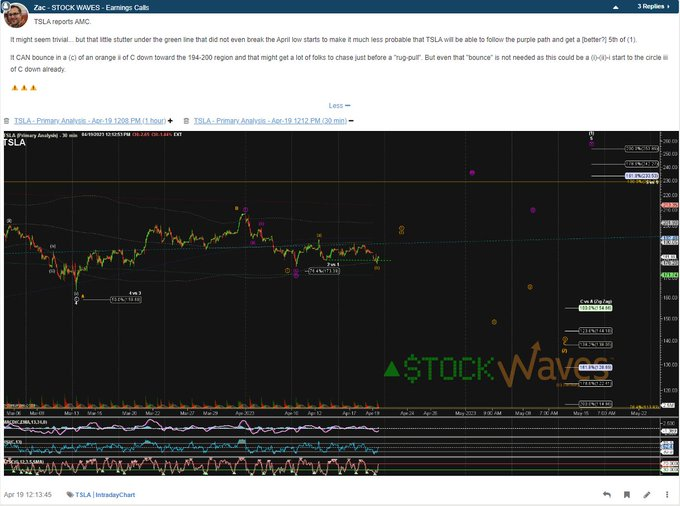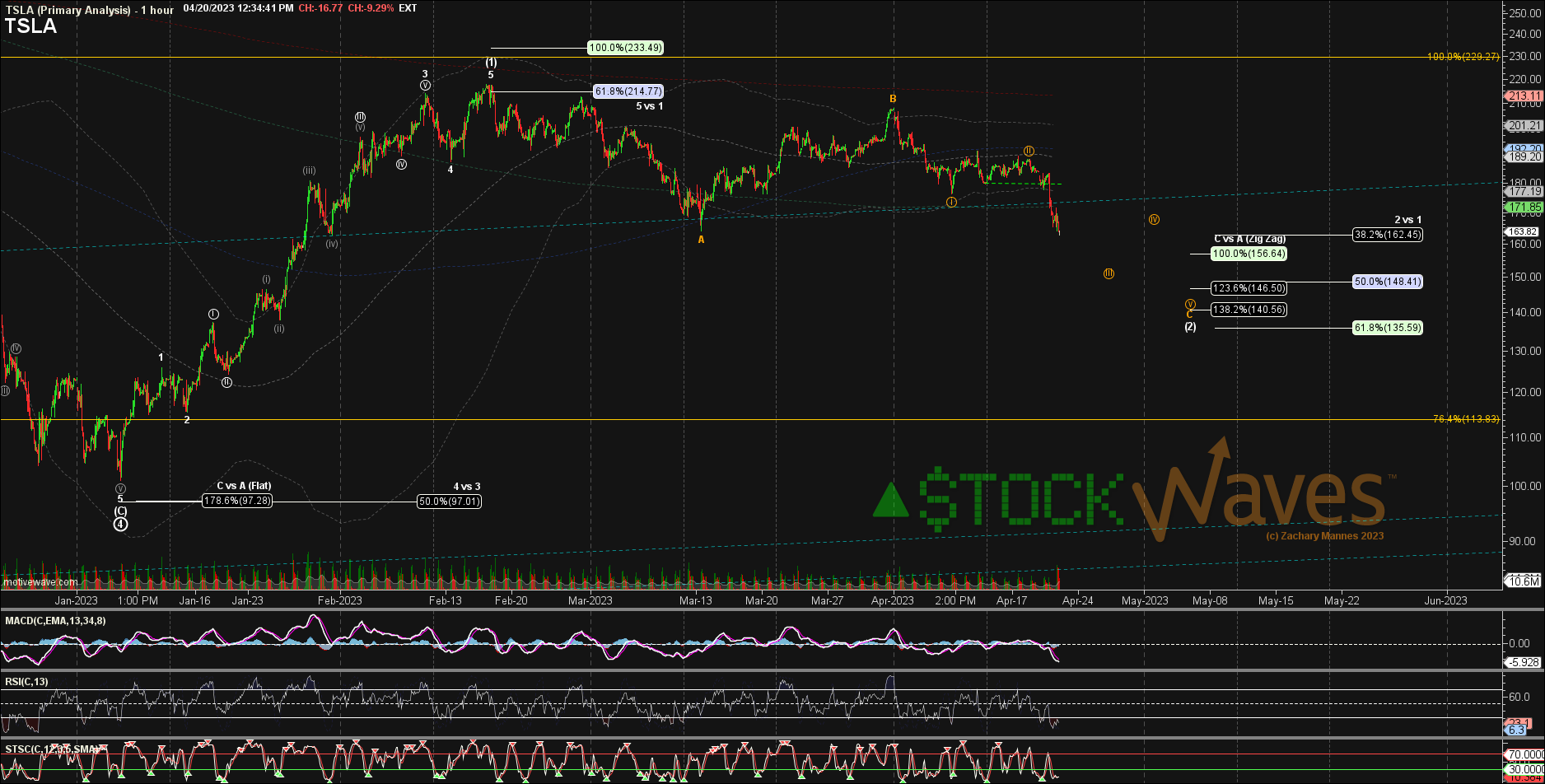 TSLA - Primary Analysis - Apr-20 1234 PM (1 hour)