Market Analysis for May 24th, 2018
So the impulse failed....(nice call to manifested for the wxy top, well done). But this is how we roll with the probabilities.
We still have room for the white count to play out but resistance for the 'first signal' is now down at $615. Above that we can have a diagonal but that's unlikely if 5up. It's just probabilities. If you can't sense the bleed, you're not listening to the market. At some point there will be no selling left. Question, is whether it will happen over support. We stiill have room into the $400's so let's just see...or sell if you can't take it anymore, but I'm sticking with it.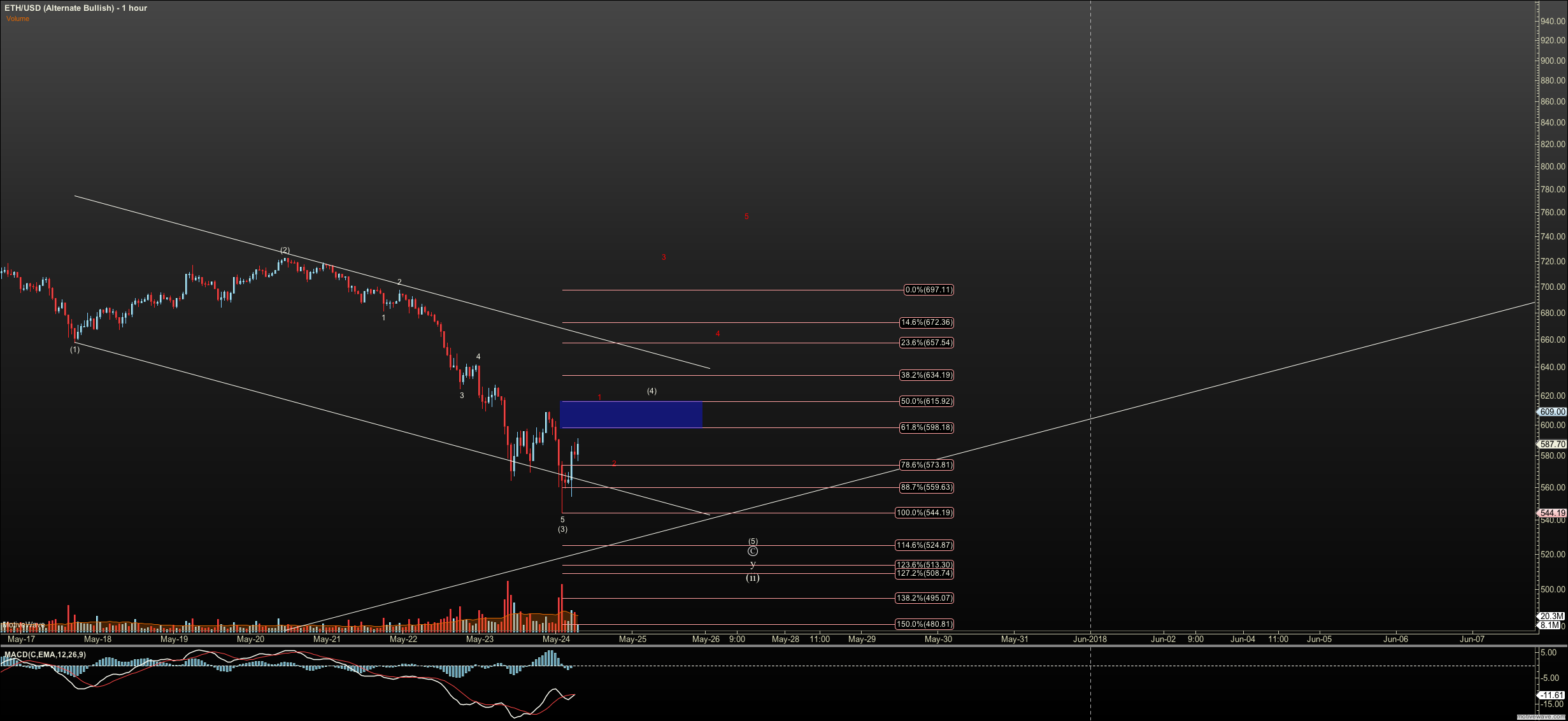 ETHUSD - Alternate Bullish - May-24 0741 AM (1 hour)